Here we go again, Blugolds! Another semester of classes is fast approaching at the University of Wisconsin – Eau Claire! Last year the COVID-19 guidelines were regularly mandated and advised to keep COVID cases at bay among students, staff, and employees. This year, Chancellor Schmitt and the UWEC community have been continually working with the Eau Claire City-County Health Department and the Wisconsin Department of Health Services. Together they have decided to mandate the wearing of masks INDOORS.
Effective August 30th, all UW-Eau Claire employees, and students on all campuses, regardless of vaccination status, are required to wear masks in all indoor spaces.
In addition, all employees and students who have not provided proof of COVID-19 vaccination will be required to test weekly on campus. Those who do not provide proof of vaccination or test weekly will be contacted directly and will be expected to adhere to the policy to avoid disciplinary action. These requirements will remain in effect through Sept. 30th, when health officials and university staff will reassess based on the level of the virus in the community and percentage of employees and students vaccinated.
Masks are to be worn…
In hallways, public spaces, common areas, and classrooms.
In shared offices, shops, conference rooms, studio, and lab spaces.
When traveling in a vehicle with other people for university business.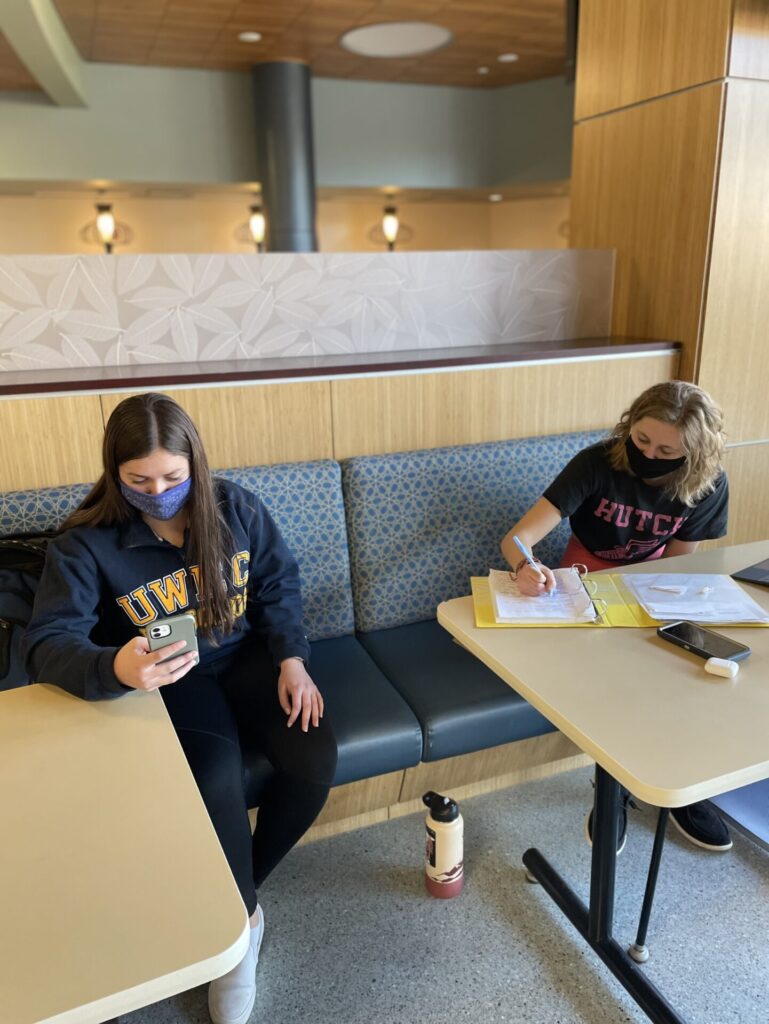 Vaccinations and testing will be available on campus.
Although there are still COVID-19 mandates in place for this upcoming semester, the possibilities and opportunities offered at UWEC are endless! Go get 'em Blugolds!