Outdated Drab Camper Remodel
Here's the backstory to why we purchased a lake lot with a camper only 15 minutes away from our house. We are a dairy farming family. That means there is only so much time in the summer to work with. My husband, Noah, and I really love being out on the water while enjoying the outdoors. For a couple years we drove around looking for lots that fit the bill for our wants and needs.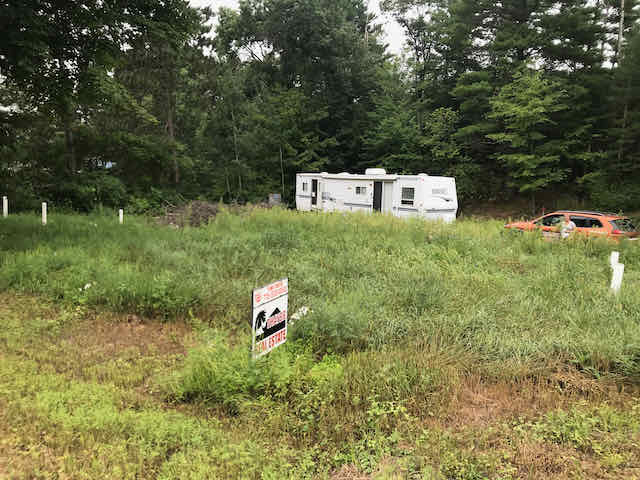 I'm originally from Sheldon, which is about 15 minutes away from the Lake Holcombe area. I really wanted to be on that lake. It's a fun lake and close to my family. However, the prices were way out of our budget, never mind the fact that it was still over 1.5 hours from where I live now. When you factor in the dairy farming lifestyle and that sort of drive we figured it was not worth it then. We kept our options open and settled on Lake Eau Galle. It is about 15 minutes from our house and farm. Waiting for the right place was worth it because we found a lake lot well within our budget and it came with a well, septic, electric and camper.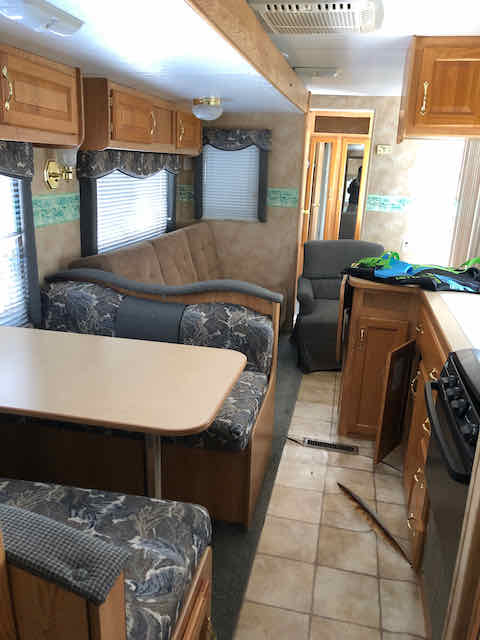 Had the previous owner made sure the slide outs of the camper were pushed all the way in, we would have had our hands on a fantastic RV. That person didn't though. Water ran in and rotted out the corners of the slide outs. Luckily, when we pulled the camper home to assess the situation, the pandemic lock down had started. So perfect timing. We had all the time in the world to work on this beauty. My husband would disagree with this timing. He wanted to pull the camper right to the dump. In the end we compromised and started the demo right away. 😉 This is part one of this story. In the upcoming weeks I will share more about what we learned while remodeling and what she looks like currently.
View the video of the camper here.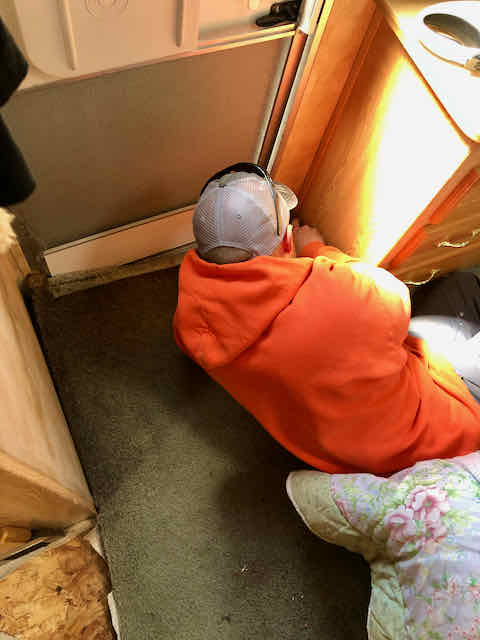 Have you remodeled a camper, van or RV? I'd love to hear about it. Let me know in the comments below.