Meg Ann Lee: What You Need at Your 2020 NYE Party
If you are spending this New Year's Eve at home, no worries, it can still be
L I T !
Here are my NYE House Party must haves for you and your small social circle!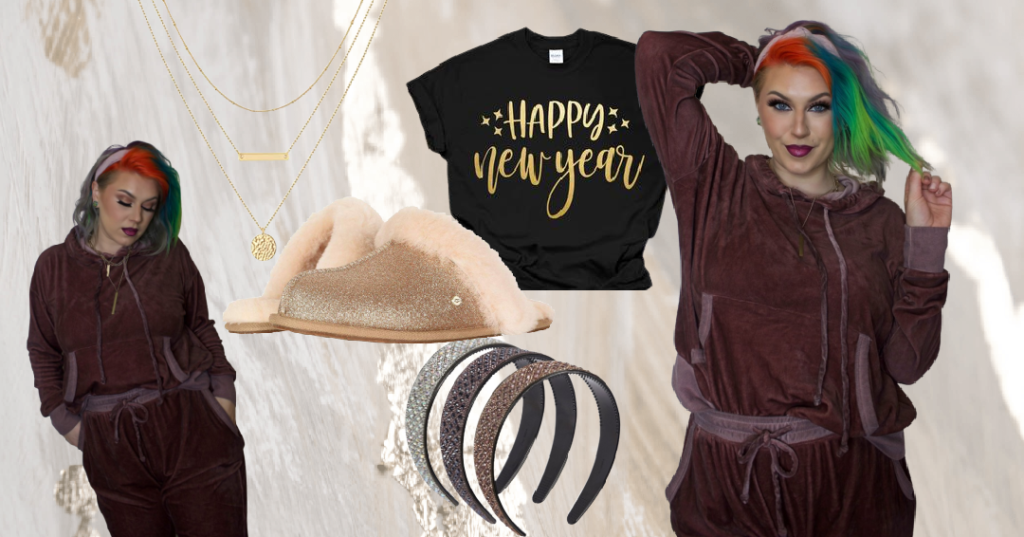 First, let's go over attire. Don't get me wrong, I love dressing up for a night out but if I'm staying in COMFORT IS KEY.
Comfort can still be stylish and this year matching sets are where it is at! You can dress it up with some jewelry, a hair accessory, some glittery slides and you are all set for an at home celebration.
I got this velour set from Target!
If you want to see the makeup I used for this look, check out my Instagram.
Next, is party beverages. Whether you're a craft beer enthusiast , a cocktail connoisseur or a wine devotee there are local businesses to provide some essentials for your holiday party. Here are a few of my favorite spots Infinity Beverages, Brewing Projekt, and Coffee Grounds.
Now, a party just isn't the same without snacks! A Charcutier board is a must have for a midwest NYE party. You can find some amazing meat and cheese selections at the
Eau Claire Cheese & Deli
or Festival Foods!
Another snack I love is bacon wrapped pickles! Yes, you literally wrap bacon around a pickle spear and bake it, that's it.
We discovered this easy snack this week and are obsessed. Last but not least board games! I love little healthy competition and what better way to end 2020 than being a WINNER!
… At board games. Here are a few of my favorite games to spice up your NYE celebration:
Catch phrase, SushiGO, Medium, Exploding Kittens, Incoherent Family and Chess! You can find them
here
.
Anyone else go buy a new chess board after watching The Queens Gambet? Just me? Okay.