It's March Madness! That means it is time for brackets, wings and…. Mascara?
Yes! Let's talk about mascara.
Mascara is like the finishing touch to any look and sometimes mascara IS the look if you're going for a bare, natural face.
So what ones are the best? Like I always say, makeup is different person to person so testing them out for yourself is always the best option. However, with so many options out there it is hard to know where to start, so I put together my FINAL FOUR mascaras for you guys.
This one came out a few years ago and it has been in my makeup collection ever since. This product is vegan, cruelty-free, and gluten-free. It's formula features heart-shaped fibers for long-lasting fullness and hemp-derived cannabis seed oil for condition lashes. Kush mascara runs about $25 at cosmetic retailers. It's on the pricier side but if you care about clean beauty this might be your winner!
Retailing at $26.00 you can find this one at most of your specialty makeup retailers. The formula is free of parabens, vegan, gluten-free, and cruelty-free and this little guy is an Allure Best of Beauty award winner!
If you are looking for volume this is one to try. I'm OBSESSED with the brush shape and fun fact it was actually inspired by a women's hourglass shape!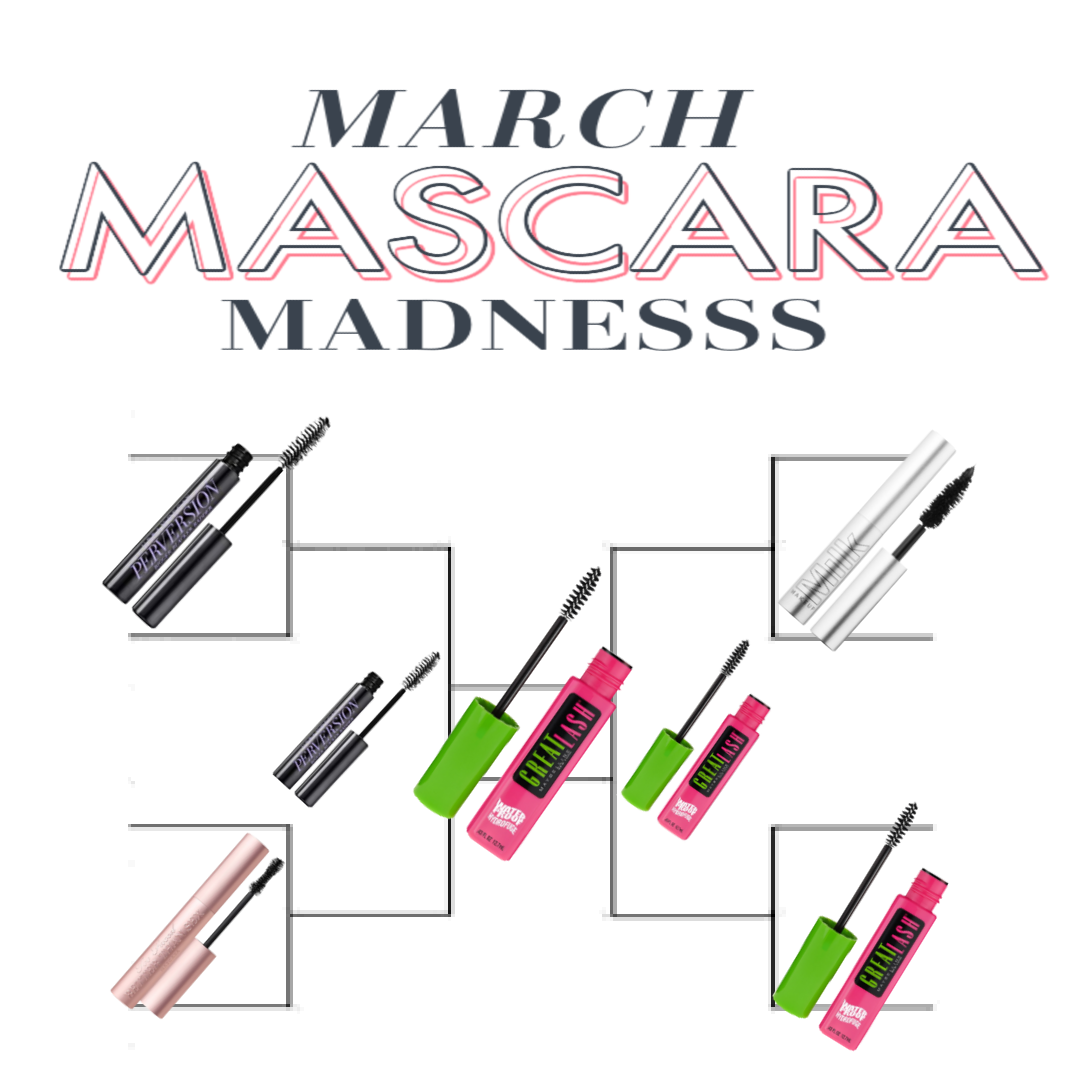 I remember the first time this mascara graced my eye lashes, it was game changing.
I was highly impressed by the silky formulation. Retailing at $25 at Sephora, this mascara has been one of my favorites for YEARS and I always end up repurchasing this one.
This Sephora favorite is C R E A M Y.
The Perversion formula features marine collagen and honey extract to promote growth and protect natural eyelashes! This product is also vegan and cruelty-free.
Retailing at about $5 at drugstores, this is my ride or die since I have been using make up. The waterproof formula is always on hand in my freelance kit. The hypoallergenic formula is ophthalmologist tested and safe for contact lens wearers, I could go into what 'hypoallergenic' actually means but that's for another blog post! If you are on a budget Maybelline IS the brand for an amazing mascara. They've been in the game since the beginning, they keep up with the trends all while keeping their prices affordable.
Now that we've gone over my final four I want to share with you guys how I try a lot of different mascaras in a short amount of time!
SAMPLE PACKS.
Did you know you are supposed to toss out your mascara every 3-6 months? Do you do that? I found myself not going through a whole tube of mascara in three months so my solution is buying smaller. The
Sephora Mascara Favorites
are amazing. They pair up the best selling mascaras for you and release new combinations every few months! <3