Spring Cleaning Tips For Reorganizing In 2021
Springtime always makes me feel motivated to create a fresh living space by organizing and cleaning out everything I have collected over the year. Downsizing, purging, and organizing what still serves you lifts a huge weight off of your shoulders. The great philosopher Marshall Mathers once said '..But tonight, I'm cleaning out my closet,' So, here we go!
My first tip is to organize your house in sections.
If you are anything like me you love a complete MAKEOVER but it's not always doable with our work and family schedules. So pick one closet, one drawer or one room in your house and start there. Crank up the speakers with your favorite radio station or stream a popular podcast and start your project.
My next tip is to clear the space out completely. This way you can reimagine the flow and can move things around easily. When cleaning out your closet I recommend taking everything out.
Yes. Every skinny jean, band t-shirt, old prom dress and that Halloween costume you've never worn. Create piles of Donate, Sell, and Keep. This will make sure you go through everything and put it back in an organized way. I love organizing my closet by sleave length and color. If you haven't worn an item in a year, I HIGHLY recommend passing it along to someone else! If it does not bring you joy, Marie Kondo that shit, right?
Organizational strategies for your closet can be tough. The best way to keep your space organized is for everything to have a designated spot. If your closet doesn't have enough compartments you can DIY it by adding extra closet shelfing or hanging racks. I also recommend looking at your hangers, are they bulky? I switched to thin hangers and created a lot more space!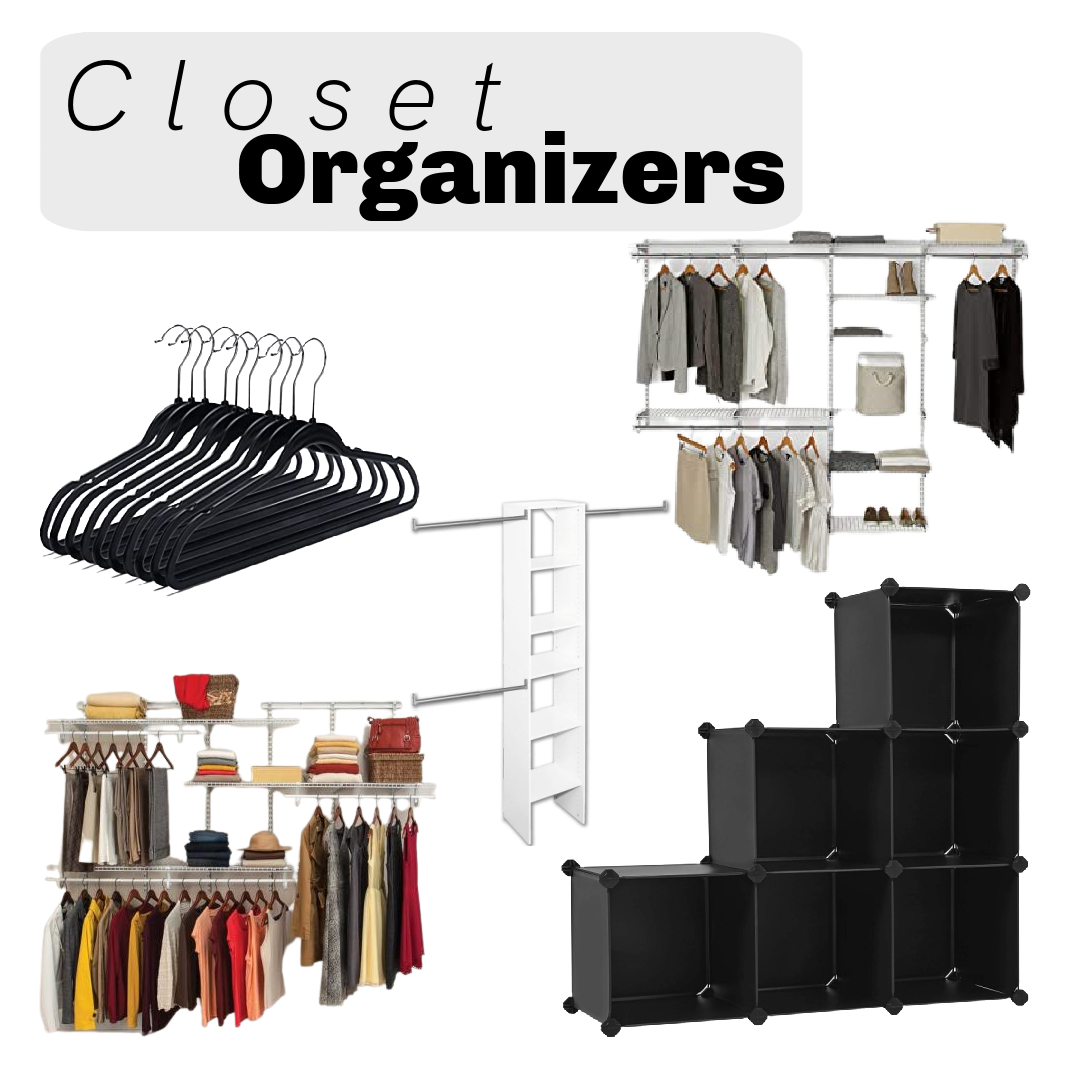 I don't know about you but I hoard beauty products. I love them and I love buying them. So my next tip is to stress how important it is to go through products and check the expiration dates. Time flies and usually when I clean out my products, I end up tossing out items purely because I did not use them fast enough. When cleaning out a drawer full of bath and body products or cosmetics I always put my items in like groups to pick my favorites and discard what I do not need anymore.
I love utilizing clear containers for my cosmetics and beauty products. They make your items visible and are easy to sanitize. My favorite places to find these at are Target, TJMaxx or HomeGoods. However, if you like more of an eclectic style check your local thrift shops! I always find amazing glass containers while thrifting that can easily be used for organizing Q-tips, brushes, hair products ect.
Another place to use these containers is in the kitchen. A refrigerator full of snacks and beverages, color coordinated just tempting me to grab one? Yes please.
You can find containers like this on amazon and purchase artsy labels on Etsy or get creative and make your own!
Organizing my snacks, noodles, and various cooking ingredients like this in my pantry for sure makes me inspired to get in there and cook up a master piece.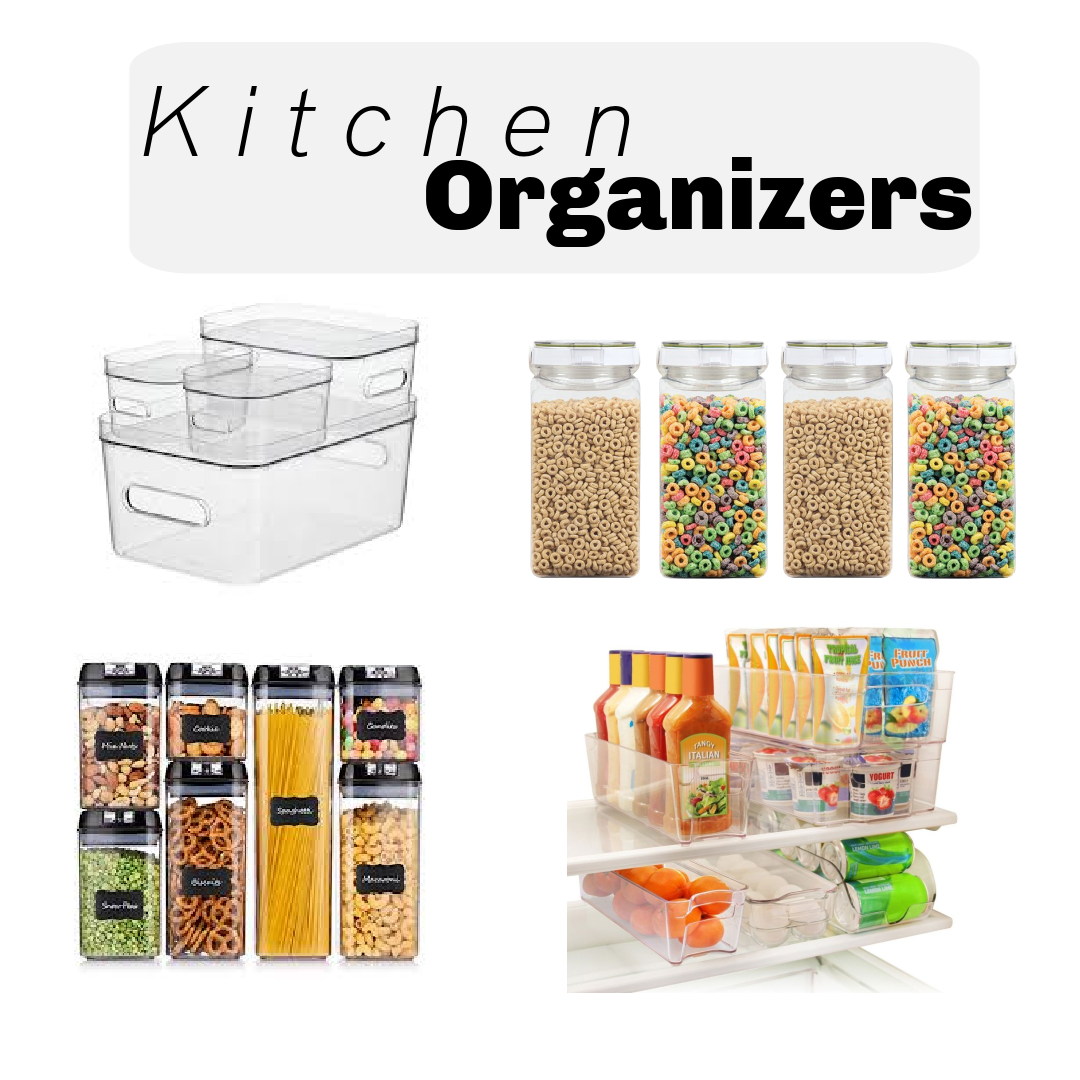 Not only does having your space organized feel refreshing it also can improve your mood and reduce stress, Sign me up!
So take advantage of that 'Spring Cleaning Fever' by decluttering and reorganizing your life <3