How To Get The Best Sleep of Your Life
Are you getting the most out of your rest time? Are you waking up multiple times a night, can't shut off the racing thoughts in your head or just struggling to chill out before bed?
"Alexa, play Juice WRLD's 'Lucid Dreams' " RIP<3
That used to be me. So, I'm sharing with you how I started getting the best sleep of my life!
First, before anything else, shift your mindset. Stop telling yourself you're bad at falling asleep or you are just a night owl so staying up until 3 am is just the way it is. I know it sounds corny but the way we think about ourselves is powerful so shift your mindset and you may be surprised!
Start by creating a routine and sticking to it. I know this can be hard if your work or family schedule does not allow it but keeping a consistent sleep schedule will make it so much easier to fall sleep.
Before you lay down start preparing your body for relaxation. My favorite part of creating a nighttime routine is filling it with things that help me feel calmer. Baths, skincare, and tea is where I start. When it comes to baths, bath bombs are my JAM. The hot water, cool colors & a little aroma therapy is step one for relaxing your mind, body and spirit. You can find some of my favorites at LUSH.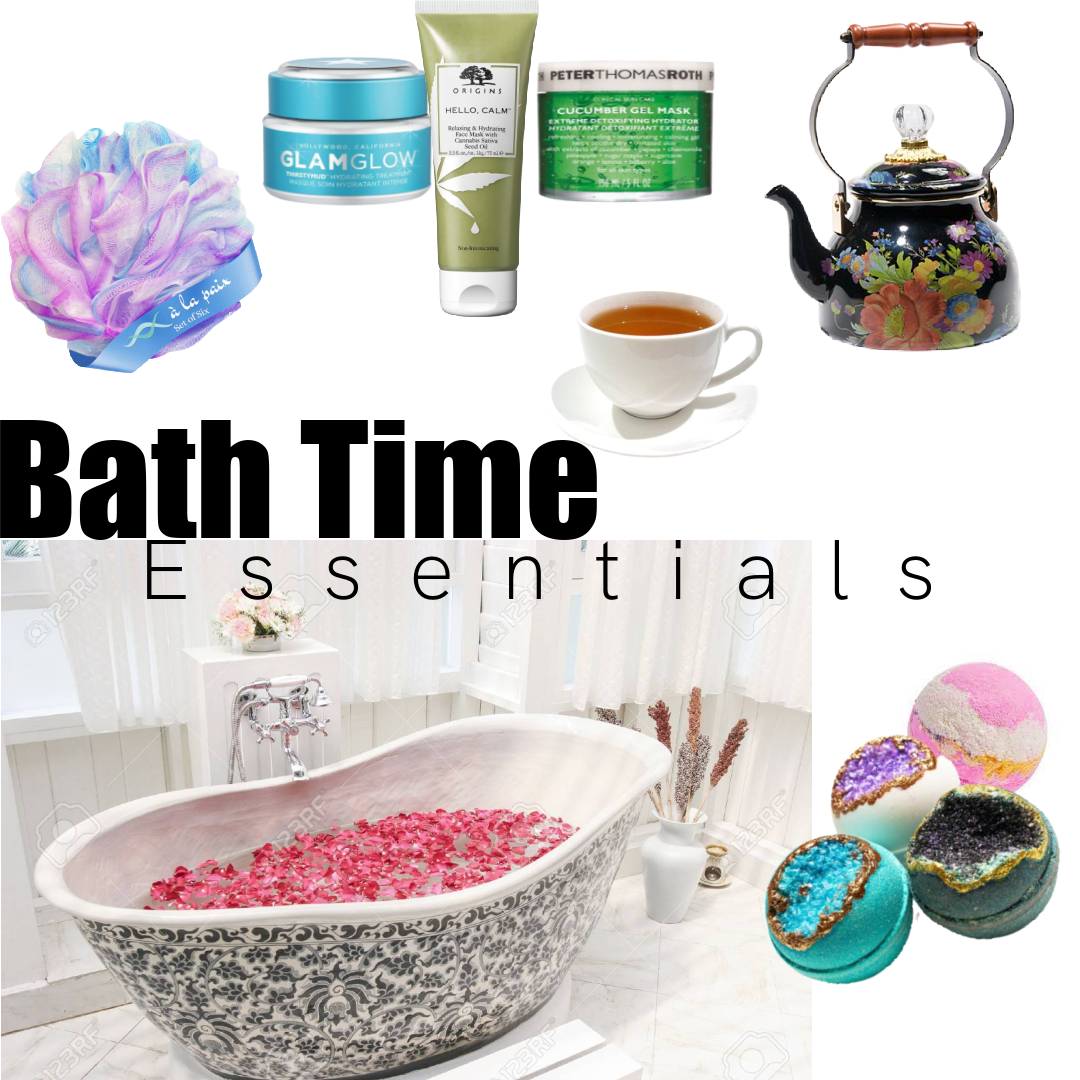 While you are soaking don't forget your tea! Drinking caffeinated drinks all day can severely disrupt your internal clock so I suggest no caffeine after 3 pm.
For an amazing sleepy tea check out
Black Kettle Tea Shoppe's
'Chill Out' tea
here
. Drinking this tea at night can help reduce your stress, anxiety and even help induce sleep. This loose-leaf tea selection is locally sourced and provides you with some chill vibes!
Next, create a bedroom oasis overflowing with serenity. Comfortable blankets, black out curtains and a calming sound machine will help create a dreamy haven. If you need to switch up your pillowcases, I highly recommend trying out satin or silk pillowcases. They are better for your hair and they feel so smooth against your skin.
Now that our bodies are starting to relax, we just lay down in silence and sleep? Well, maybe you can do that but if you need a little "white noise" I love listening to The Calm app. I choose a soft story (the "Theory of Relativity" ASMR is my favorite) or even a low thunderstorm track to fall asleep to. Now, I know what you are thinking, you can't do that because earbuds hurt your ears? My solution is Sleep Headphones! Yes, a headband with headphones so you do not have to get achy ears from those buds!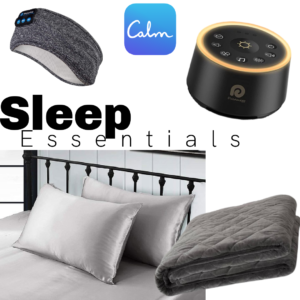 That sounds relaxing right? Well, you can find out for yourself by entering in 'My Bedtime Essentials' giveaway! One winner will receive a bedtime care package filled with Black Kettle Tea, bath bombs, a satin pillowcase and a sleep band headset!
How to enter:
-Follow
@959jamz
@meg_ann_lee77
@blackketttletea
@i94radio
on IG
-Tag 2 friends in the comments who need a chill bedtime routine
-Share the IG Post to your IG story! That's it! You're entered to win. The winner will be announced 5/1/2021 on my IG account.
This giveaway is only featured on IG but in the future, I can do more giveaways on different platforms. Leave me a comment below telling me which platform you use most.
Thank you so much for checking out my blog! I'm wishing you peaceful sleep and sweet dreams <3