Battle Of The Tans: The Self Tanning Brands You Need To Try This Summer
With warmer weather coming, wearing shorts, tank tops and swimwear is just around the corner. I love to look sun kissed without ACTUALLY causing skin damage. Did you know having 5 or more sunburns doubles your risk for melanoma?! No thank you.
If you were once a "tan-a-holic" like me, here is your sign to get your skin checked by a dermatologist and to start self-tanning instead of sun bathing.
This week I'm bringing you some self-tanning advice and breaking down some of the top rated self tanners on the market today.
First, let's talk about prep work. I always recommend exfoliating and/or shaving the day before. One of my favorite exfoliators is from Tree Hut or make your own by grabbing some sugar and mix it into your soap! A smoother more even surface allows your tan to look better and last longer. No lotion or perfume before you self-tan unless it is a self tanning priming lotion. Other lotions can contain oils that could compromise the self tanner and may have a reaction with the pigmentation.
Now that you're prepped, which one do you choose?
There are a few different formulations you can choose: a liquid, a mouse or a lotion. I ALWAYS choose a mouse. It's user friendly and usually comes with a mitt. ALWAYS MITT. I repeat. ALWAYS MITT or you will look like you have Cheeto fingers. Not Cute.
Let's start by looking at the highly rated St. Tropez. This line has multiple color options and formulations retailing for about $44. For me this was not worth the hype for the price tag. The smell was just not for me and my color was too warm. However, I love how they have so many product options within their brand. This is one of the most top rated self tanners on the market so I still recommend trying this brand out yourself. Everyone's skin is different so this might be a winner for you!
Next on my list is Loving Tan. They offer different color options in their mouse formula, which I love! Loving Tan works really well with my skin tone to produce a natural skin glow without being too orange. It's the color for me.
Retailing at $40 it is on the higher end of the spectrum but worth it! This has been one of may favorites for a while now and I always go back to repurchase Loving Tan.

Ever heard of tanning water? No? Well if you like variety the next brand to check out is Tanologist. They offer tanning water, drops, mouse, primers and so many more things! This brand is the most affordable retailing for about $16. For me, the tanning water created a very warm color with my skin tone, however I loved how it applied and the smell was pleasant.
My top choice in self tanners is Coco & Eve. Retailing for about $35 this self-tanner gives me an amazing tan and the way it fades away is UNMATCHED. No weird flaking or rubbing off patches of color. If you have cleavage or an elbow you know what I'm talking about! The smell is nice and doesn't linger on your skin forever. This one also gave me a more "glowy" finish which I love to see!
Next let's have a quick chat about trending techniques. If you love a crazy internet hack, here are a few I found when it comes to self-tanning. Self tanner as a contour? Yes. Applying self-tanner as contour on your face or body! There a ton of tutorials on this so I didn't feel the need to provide that. However, my advice is attempt this at your own risk because I can see this going real bad if you don't understand the contours of the body.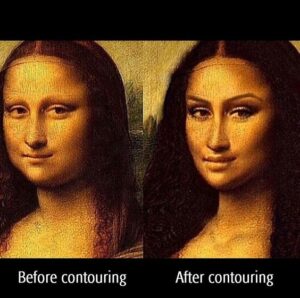 When looking at formulations you might choose a liquid tan and if you do, you need a sprayer. You can buy one for $180+ or you can purchase a $7 continuous spray bottle. Wait, what?! Yes I seriously have been seeing people online using affordable continuous spray bottles for their spray tans! For this technique, ask your bestie to help you apply so you don't over saturate and get the "running paint drip" effect.
I hope this helps you achieve the summer glow you desire and maybe inspires you to chill out on your tanning habits. The UVA radiation used in tanning beds is three times the amount of harmful radiation emitted by the sun. So explore self tanners and don't forget your sunscreen <3