What You Need In Your 2021 Back To School Wardrobe
Back to school for me would always feel so exciting. The beginning of a new school year meant fresh goals, new experiences and obviously some new fashionable gear!
Whenever you look at cool outfits the number one thing you can always see is people mixing a few different trends together to curate a look that fits their personality and lifestyle; their "brand" if you will. This is what I challenge you to do this year. Mix up your wardrobe, add in a few new things and spice up things you already own.
When I was digging around the inter-webs getting inspired for new outfits I had to ask myself, "is preppy is the new grunge!?"
The elder emo in me will not accept it. However, the trends I'm seeing this fall are a heavy MIX. Preppy polo with chunky boots, layered chains with tennis skirts, chunky sweaters with distressed denim. So when you're pulling together your back to school wardrobe be open to trying new things and mixing different styles! Let's break down a few of my must haves and where to get them! Oversized Everything.
The first trend that is still living on this year is oversized clothing. If it looks like your linebacker BF could wear it, it fits you.
This is one trend that is really easy to thrift because so many different sizes can work for you. Oversized band tees, hoodies, chunky sweaters and oversized denim.
I never thought I would say this this late in my life but sometimes shirts CAN be dresses, 21 year old Meg knew this and somehow it is still true today. I don't make the rules. Just remember to throw on your favorite bike shorts underneath! No one needs a "Pop Star Flashing" moment like B.Spears circa 2008.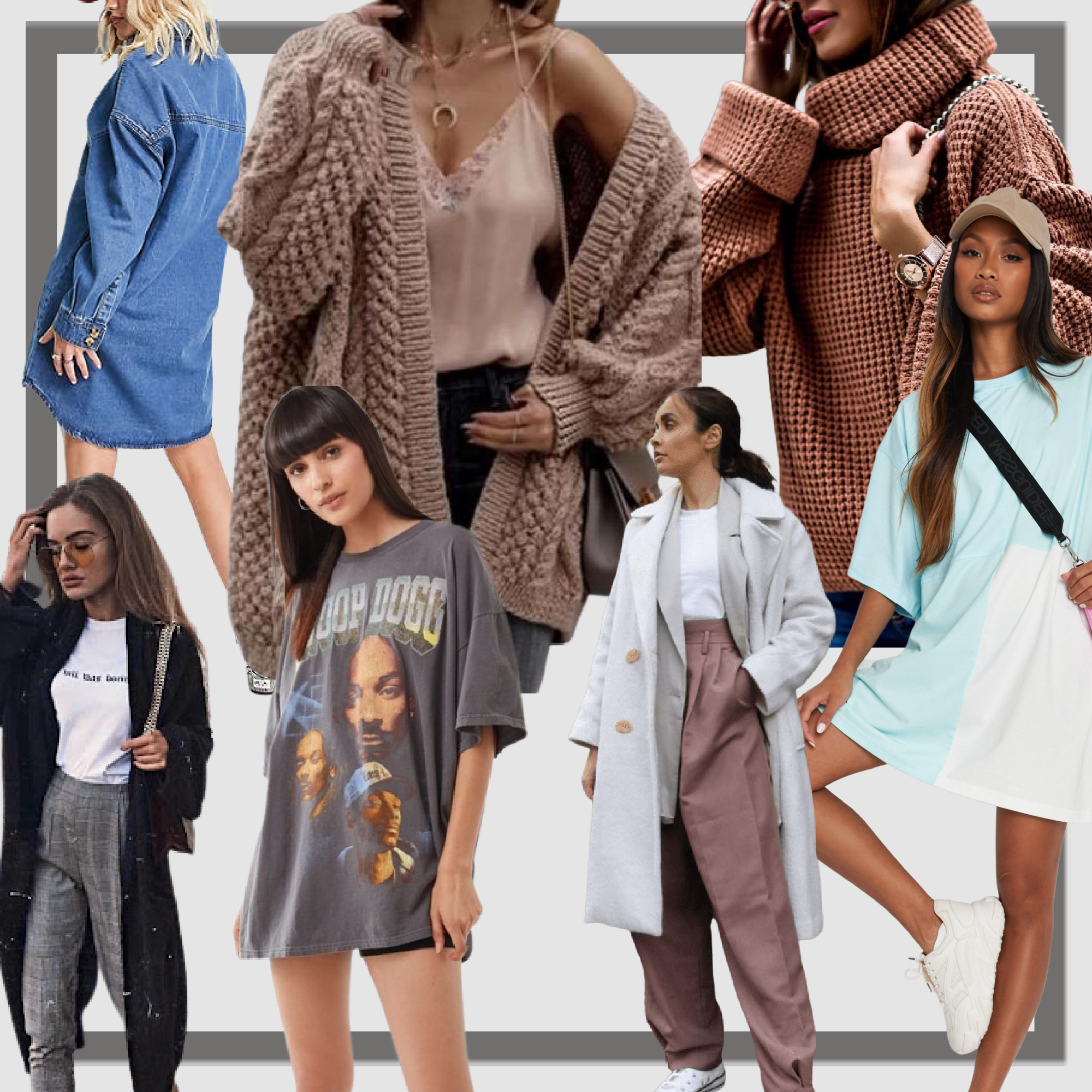 A Jogger or a Flare?
The answer is both! Investing in a comfortable pair of joggers is a staple to your school year wardrobe. You can style these casually if you are heading to the gym or pair them with a blazer and you are ready for a professional presentation.
Influence from the 70's has been around for a while and it is staying through this year. We may be tucking our skinny jeans back in our closet for a while. Flares and baggy pants are back and I'm here for it. Pair them with crop tops, long tees, chunky sweaters you name it!
Let's just all focus on keeping our hems intact this time around with this trend. I remember all too well having friends in middle school step on my frayed denim and it would rip up the seam to my knee! Anyone else relate?

Active wear
When I was in college rolling out of bed on time was hard enough, so I mostly wore active wear and sweats which transitioned perfectly into going to practice twice a day. Activewear can look sloppy really easily so if you want to look cozy but together I recommend choosing sets or staying monochromatic, pairing it with layered jewelry and a trendy bag. Sneakers.
A classic nike is always the vibe. Especially if your attending a large campus where walking miles is your daily routine, and throw in a limited edition sneaker if you wanna be next level and score extra cool points.

I hope this gets your creative fashion juices flowin' ! I recommend checking out Urban Outfitters, Missguided, The Buckle, The GOAT, Girlfriend Collective for the styles I posted above and as always you guys go to secondhand shops, buy secondhand online and trade clothes with friends and family to share and create your unique style. Have a great start to your school year <3