Breast Cancer Awareness in The Chippewa Valley: Two Ways You Can Help Out
This week we are talking about a more serious topic than usual:
Breast cancer.
October is Breast Cancer Awareness month. So this week I'm going to share with you two ways you can contribute right here in the Chippewa Valley.
Breast cancer is the second leading cause of cancer death among women and 1 in 8 women will be diagnosed with breast cancer in their lifetime.
Early detection is key for treatment. Make sure you are doing monthly self exams and communicate with a healthcare professional if you are experiencing any changes.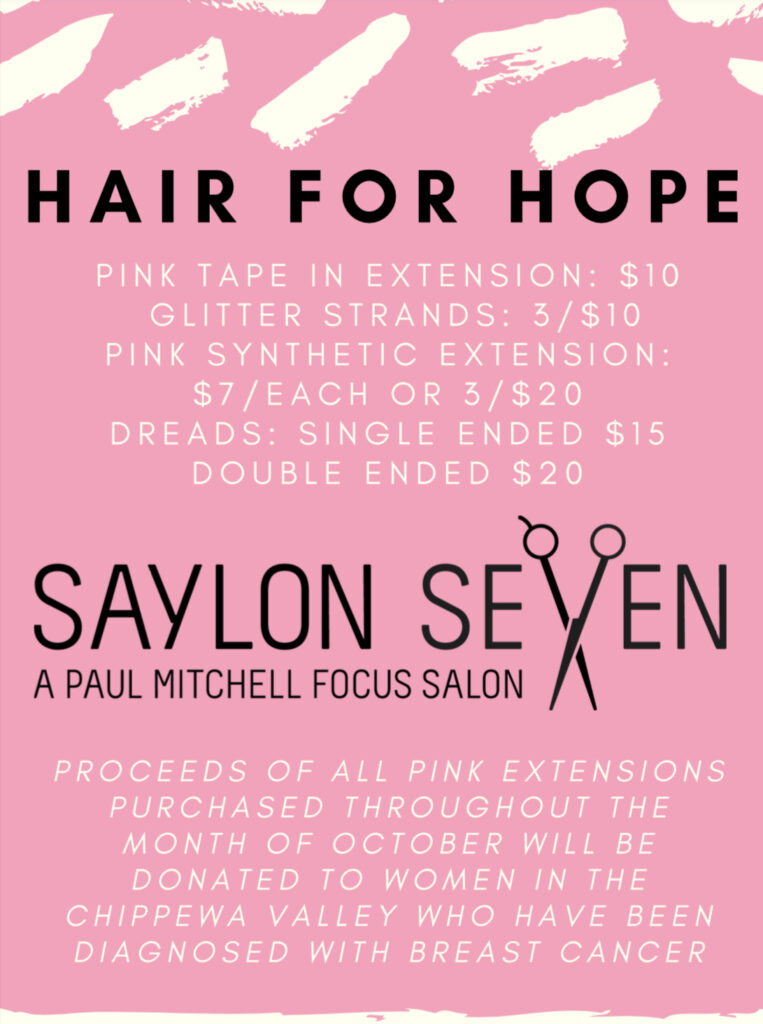 How can you contribute? Here are two different fundraisers going on this month that you can participate in!
Saylon Seven, in downtown Eau Claire, is offering pink extensions all month. We have different shades of pink to choose from and multiple extension types for you to try!
All proceeds will be donated to women in the Chippewa Valley that have been diagnosed with breast cancer.
Another business hosting a fundraiser this month is Milwaukee Burger Company right here in EC! They are holding their "Busting Our Buns For Boobs" event on October 20, 2021. MBC is donating $5 per burger sold. PLUS all tips collected that night are also being donated. Make sure you put it on your calendar and go check it out!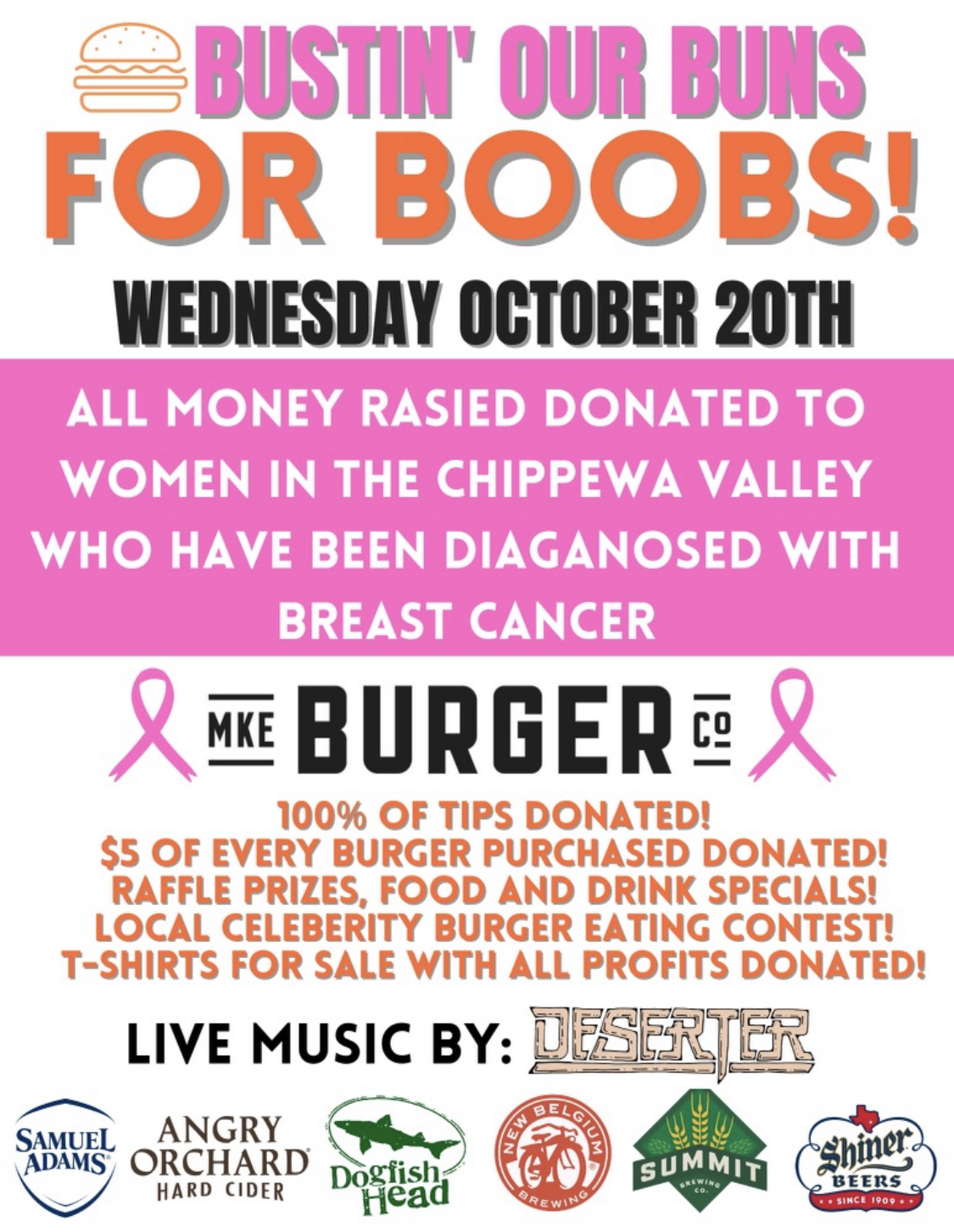 If you aren't in the Eau Claire,WI area make sure to check with local businesses around you to see if they are doing any fundraisers that you can participate in during the month of October for breast cancer awareness. Let's all come together for a cause <3