Apple Cider Doughnuts/Klinger Farm Market
A perfect autumn Saturday (cool, sunny, breezy, peak fall colors) was a good day to pay my inaugural visit to Klinger Farm Market north of Chippewa Falls. Getting a whole of produce and experiencing a corn maze were obvious tasks, but so was finding something for "Dessert Valley, Wisconsin." The ideal catch was some local creation that was themed to the season, and Klinger had that certain something: a six-pack of Apple Cider Doughnuts: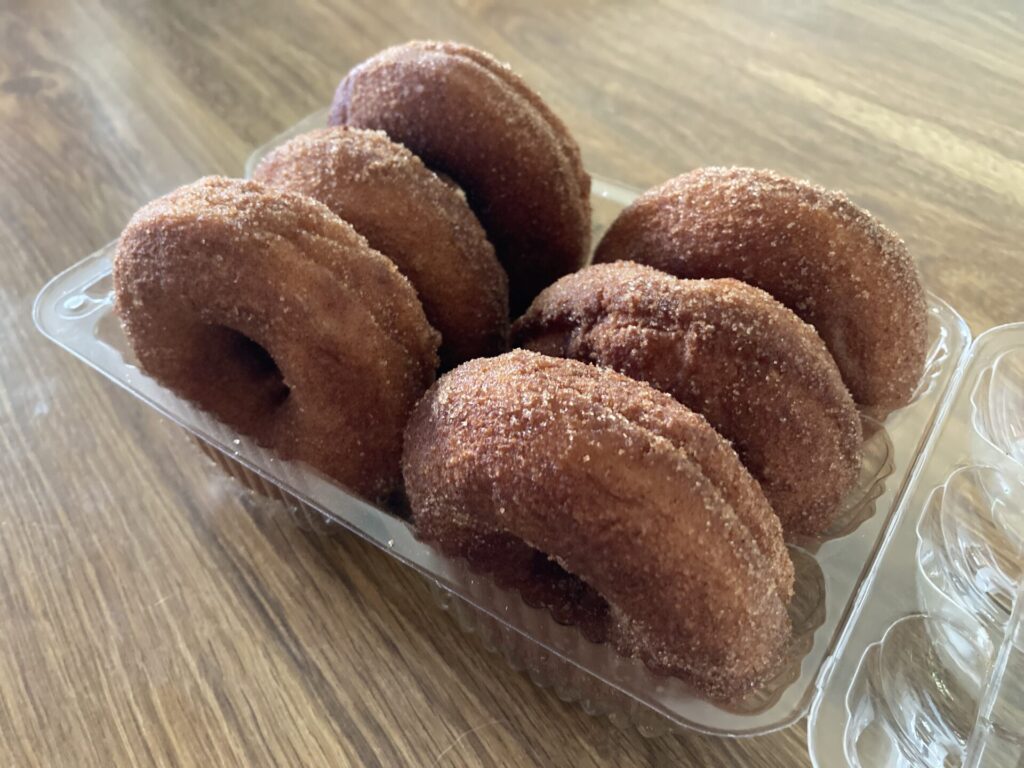 Autumn usually means pumpkin, maple (the trend of the late-'10s, anyway), and apple, which all make seasonal sense. Locally-made apple cider is one of the beverages my family seeks out in area stores around this time of year. So, combining apple cider with a baked good seems scrumptious. The ones found at Klinger were just that.
Niblett's Apple Shed provided the locally-made apple cider (they're located southeast of Chippewa Falls). The doughnuts are cake-style, and as you'd suspect, the dried apple cider encases the main doughnut interior with a thin soft crust: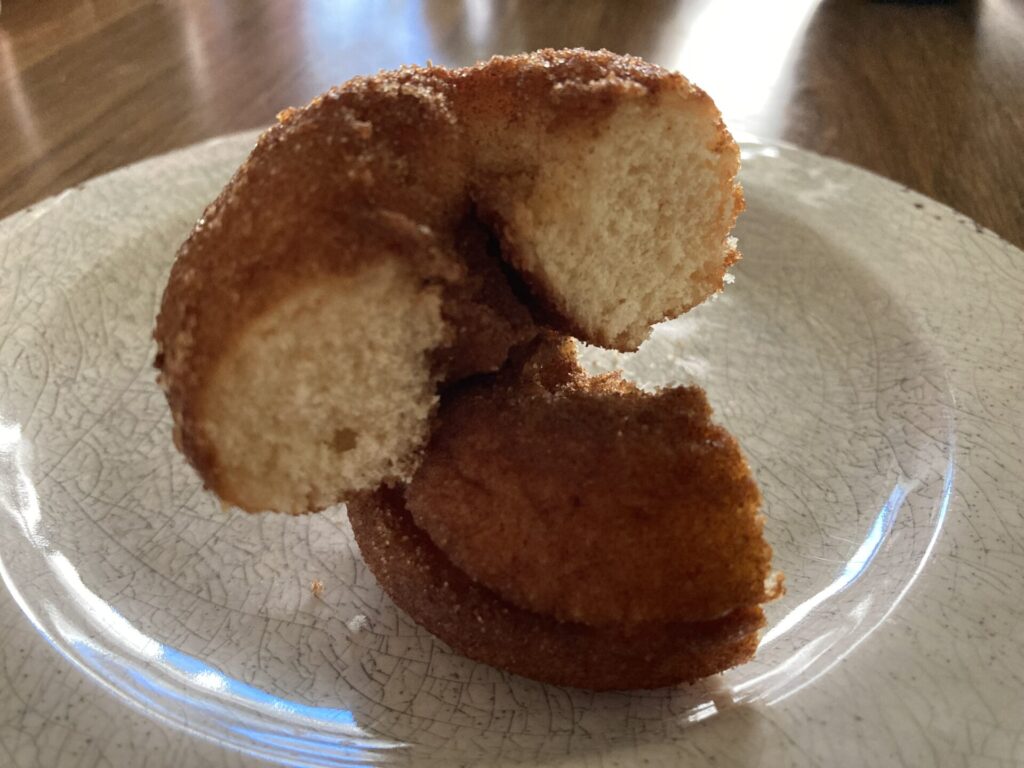 What jumped out most was the spice and the zing to the flavor — really, the confluence of drinking a glass of apple cider with a cake doughnut, done quite well. It is one of the more-pleasurable flavored doughnuts you will eat (and all the ingredients are the sort of thing you would find either in your kitchen or a cursory trip to the store, which is always a plus).
By the time you read this, we may be in the season of winter, and you may have to wait until next autumn to try these Apple Cider Doughnuts. Consider it something to look forward to in the new year.