What To Do With Your Left Over Halloween Candy
I hear it all too often, people are excited for trick or treaters, they prepare treats, buy the best candy and then, have only a few ghosts and ghouls come through. So now what? Most candy has about a 6-8 month shelf life so you have some time!
This week I am sharing a few ideas and recipes for you to try with all the leftover Halloween candy you have this year!
Freeze it
This is an easy one! Weather it's Snicker bars or Reeses. Chop em' up and freeze them to throw into shakes, on top of yogurt or ice cream; the possibilities are endless Bake it
An easy way to turn your candy bars into another sweet treat is to bake it into bars or cookies!
Don't like cooking? No prob!
Here is a few easy recipes, no baking necessary!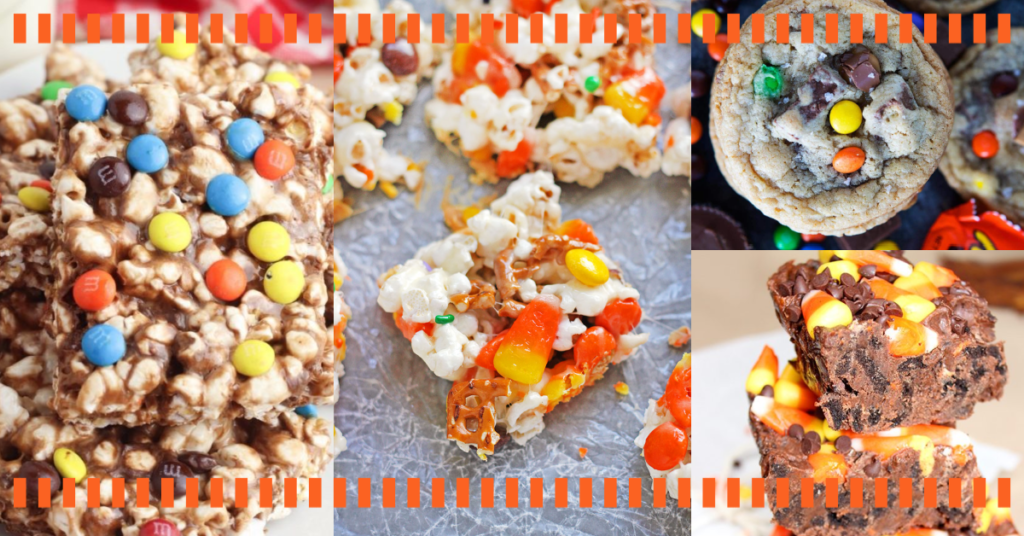 Add it to your coffee
Last year during my morning ritual of drinking a POT of coffee I ran out of coffee creamer, a real mood buster; I added moose tracks ice cream to my coffee…It was delicious! One thing I loved was the chunks of chocolate! So same idea here, SPRINKLE those crushed up candy pieces on top of your caffeinated coffee treat!
Mix it up!
Create your own Trail mix by adding in chopped candy, nuts, cereal and or dried fruit!
You don't want to eat it?
Bring it to your office or work space
We love an "Office Mom" who keeps the moral up by bringing the team sweet treats!
Craft it!
There's this whole movement of people who make crafts out of candy wrappers… I know, I was shocked too.
I hope this gives you some ideas on what to do with your leftover treats; If you chose the last one your cholesterol and dentist will thank you!<3