Menomonie Shows True Colors
A logo designed by Natalie Shofner, a junior graphic design and interactive media major from Hastings, Minn., was picked by a mural committee to represent the event scheduled July 22-23. The logo will be featured on merchandise and publicity materials.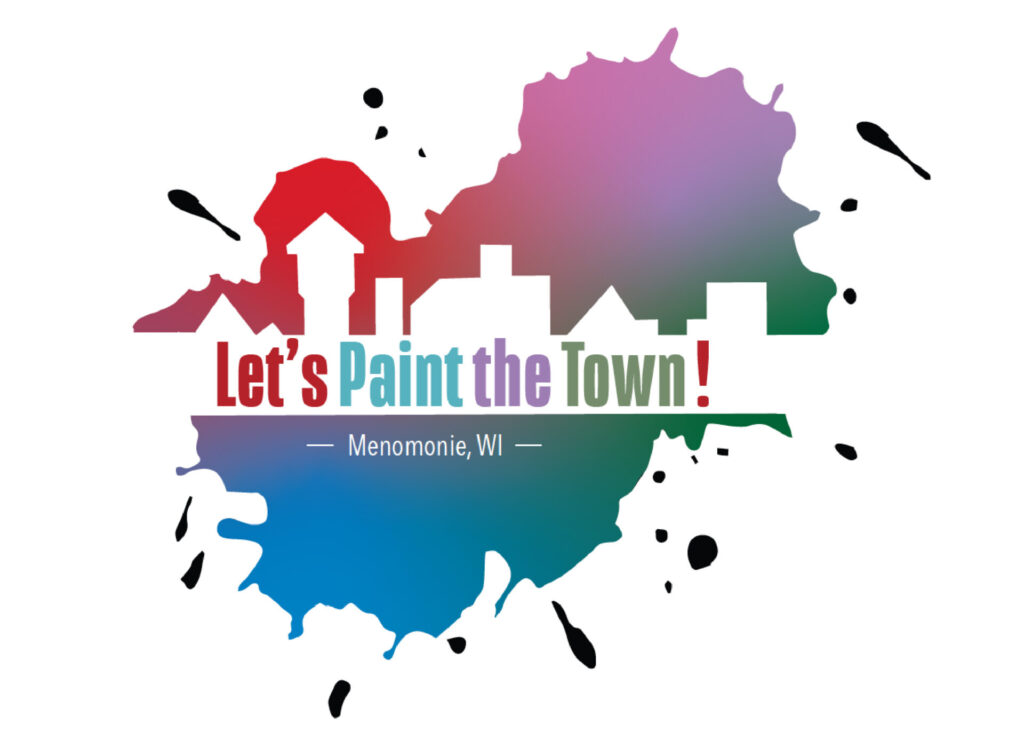 Let's Paint the Town celebrates downtown Menomonie and will include business sales, a flea market, a juried art market, car show and live music.
A few new downtown murals are also expected to be painted for the event, according to Menomonie Mural Committee Chair Sylvia Gegenbach, who owns Town and Country Antiques. The event is being organized by the committee, Downtown Menomonie, the Greater Menomonie Area Chamber of Commerce, the city of Menomonie and the Dunn County Tourism Board. CLICK HERE FOR MORE ABOUT THIS STORY.