Ever watched a cooking competition show where part of the assessment involves the presentation of a dish? To be honest, I've always focused most on the taste of food, but I understand why food judges, or my wife, or my mom, pay a sizeable amount of attention to the look of what was made. Sure guacamole doesn't look great (to most folks), but it tastes wonderful. However, would you *want* to be served a dessert with a slop of ice cream and jagged chocolate cake pieces — even if it tastes good? Likely not.
When you see the truffles from Sweet Driver Chocolates in Eau Claire, you understand why looks matter: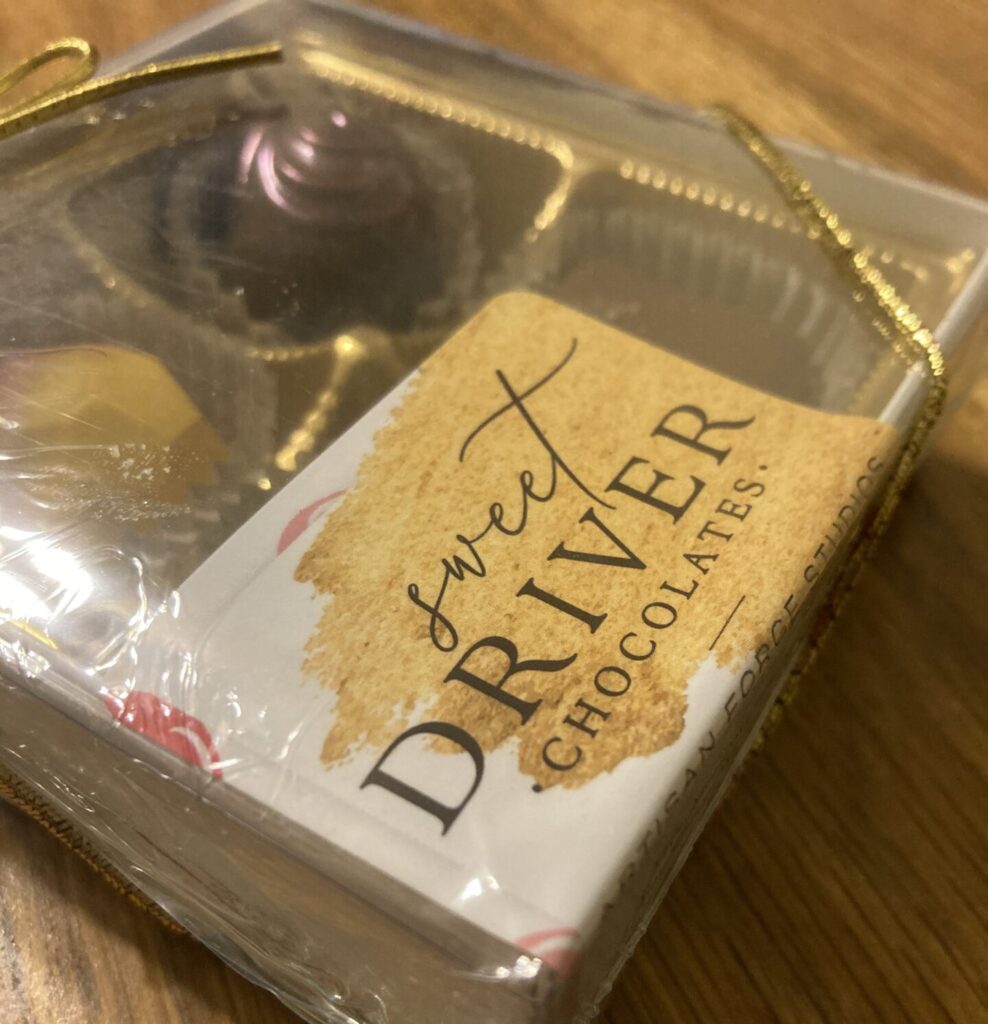 If you recall Obsession Chocolates in Eau Claire (I still have the jingle in my head), you know what you'll get from Sweet Driver, based in Artisan Forge Studios. All the truffles are made there, and they're decorated quite exquisitely. For example: the four-pack of chocolates my wife and I recently enjoyed: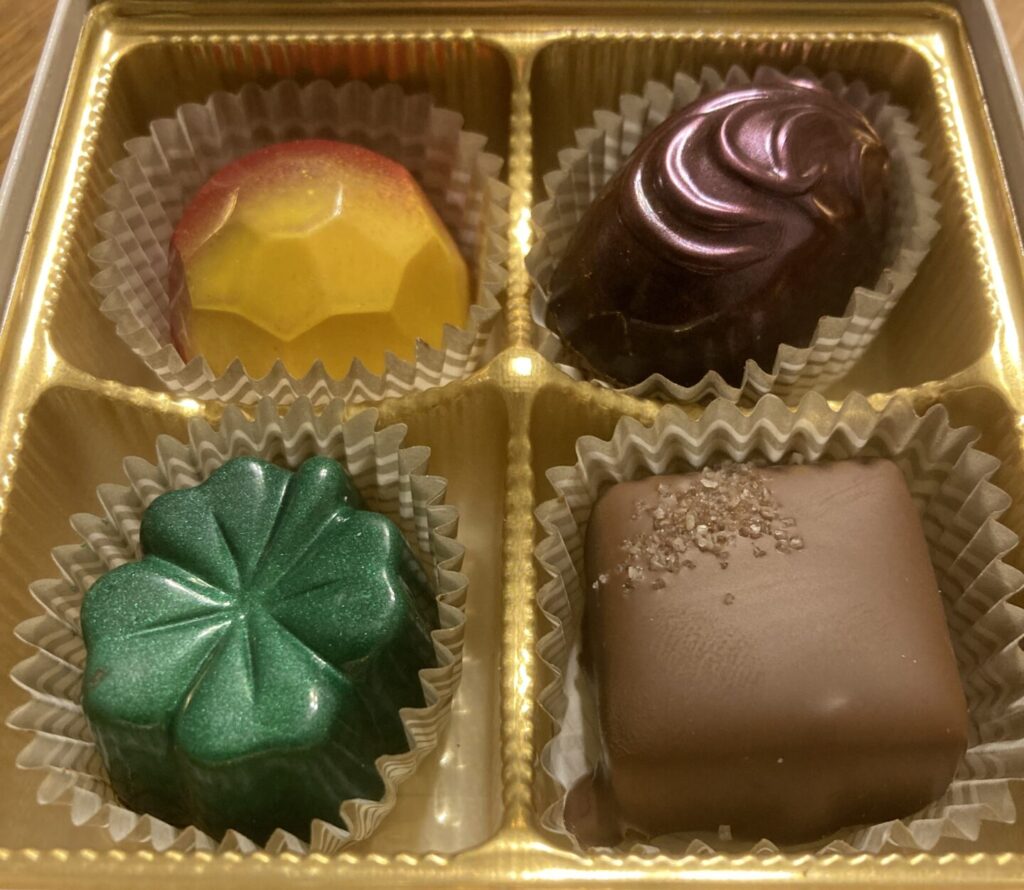 We split each truffle down the middle.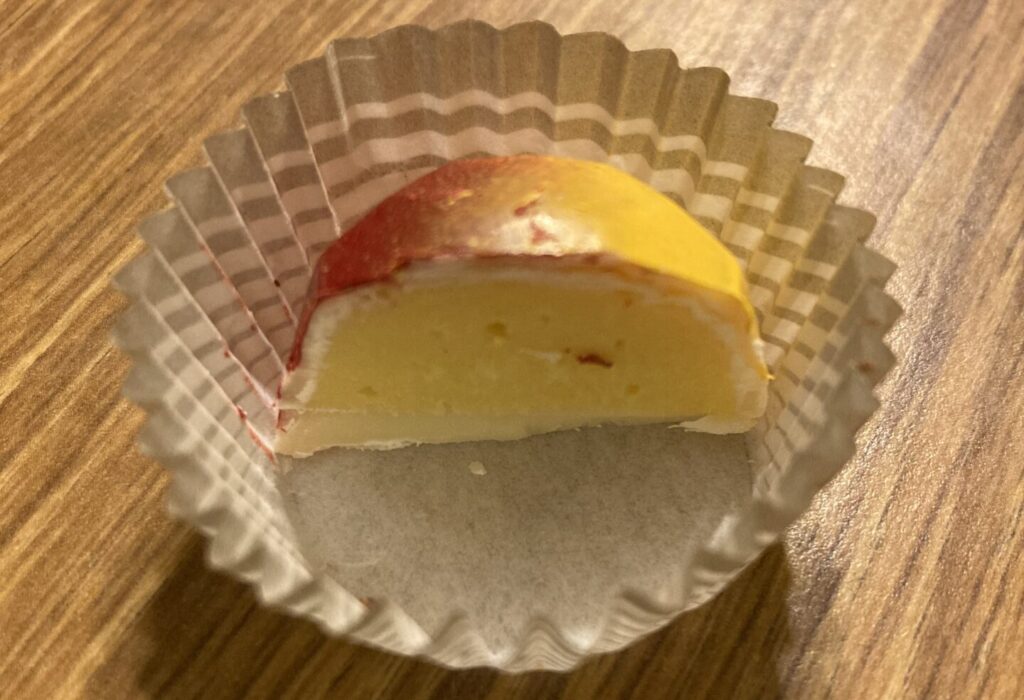 The flavor is vibrant in each one from this sampler, including the fruit of the Passion Fruit, the liqueur in the Cherry Wow, and even the whiskey in the Dublin John (and I'm not a whiskey fan); the salt had a good crunch in the Milk Sea Salt Caramel. What you really notice on each of these is the exterior; when I sliced halfway, I almost didn't want to mess with the refined design; there was a bit of a sheen to some of these truffles.
A lot of care was put into making the individual truffles to be aesthetically — and gastronomically — pleasing. Go into Artisan Forge — the place with all the outdoor artwork along Clairemont Avenue — and find Sweet Driver Chocolates, to experience edible art at its finest.