Éclairs/Sue's Deluxe Bake Shop
I'll get right to the point: you already know Sue's Deluxe Bake Shop, and you already know it's awesome. I won't make a case for going there because the case is made. Just bring cash, and you're good. And then buy something like the éclairs I picked up: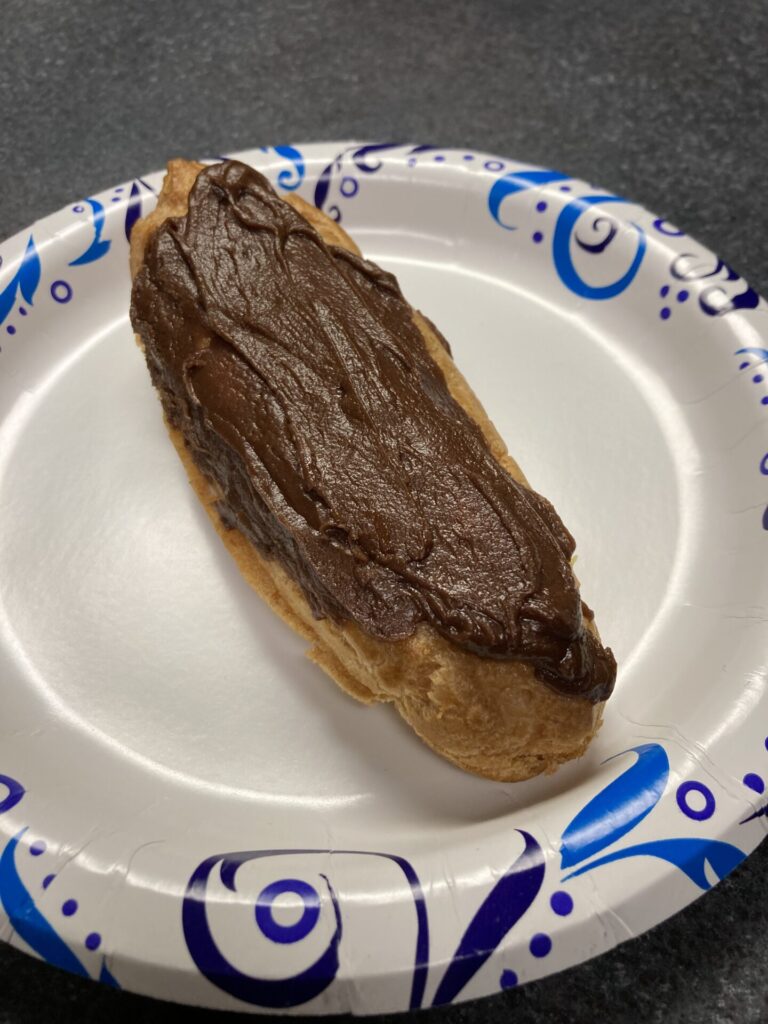 It's flaky, it's got the right amount of cream, you can open up the horizontal split so you can eat it a little slower and enjoy it longer. And, again, it's Sue's Bake Shop.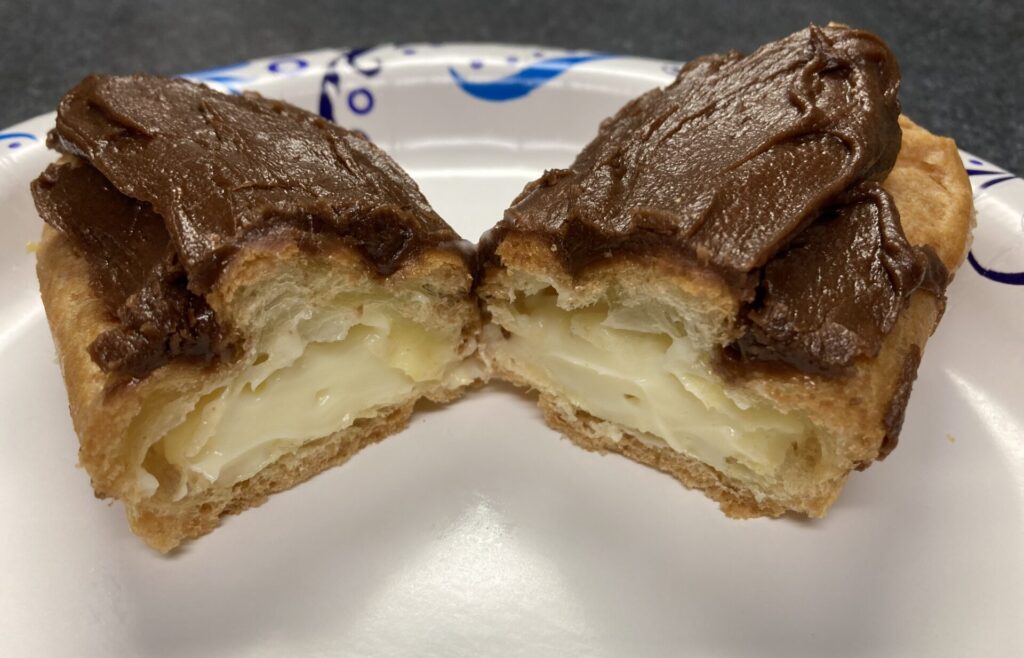 If for whatever reason you don't know anything about the place…like I said, bring cash. Peruse the options in the case. You might want to arrive early for the best selection, though my mid-afternoon visit gave me plenty of choices. I've been there before, and of course I'll be back (at the time of making this post, they were trying out cannoli, which will require a morning visit from me to get some).
And, hey, éclair is practically this big city's name, so there. Have an éclair. From Sue's Bake Shop, on Birch Street over there.