The 5 Essential Makeup Brushes You Need
If you are anything like me, I LOVE to buy makeup brushes but how many do we need? Have you ever bought a multi pack of brushes and wondered what some of them are even for? Girl, you're not alone.
A makeup artist once told me if you have technique and the right tools you can do anything and I believe that to be true. So, this week I'm breaking down 5 essential brushes you need in your collection AND doing a giveaway! Details at the end.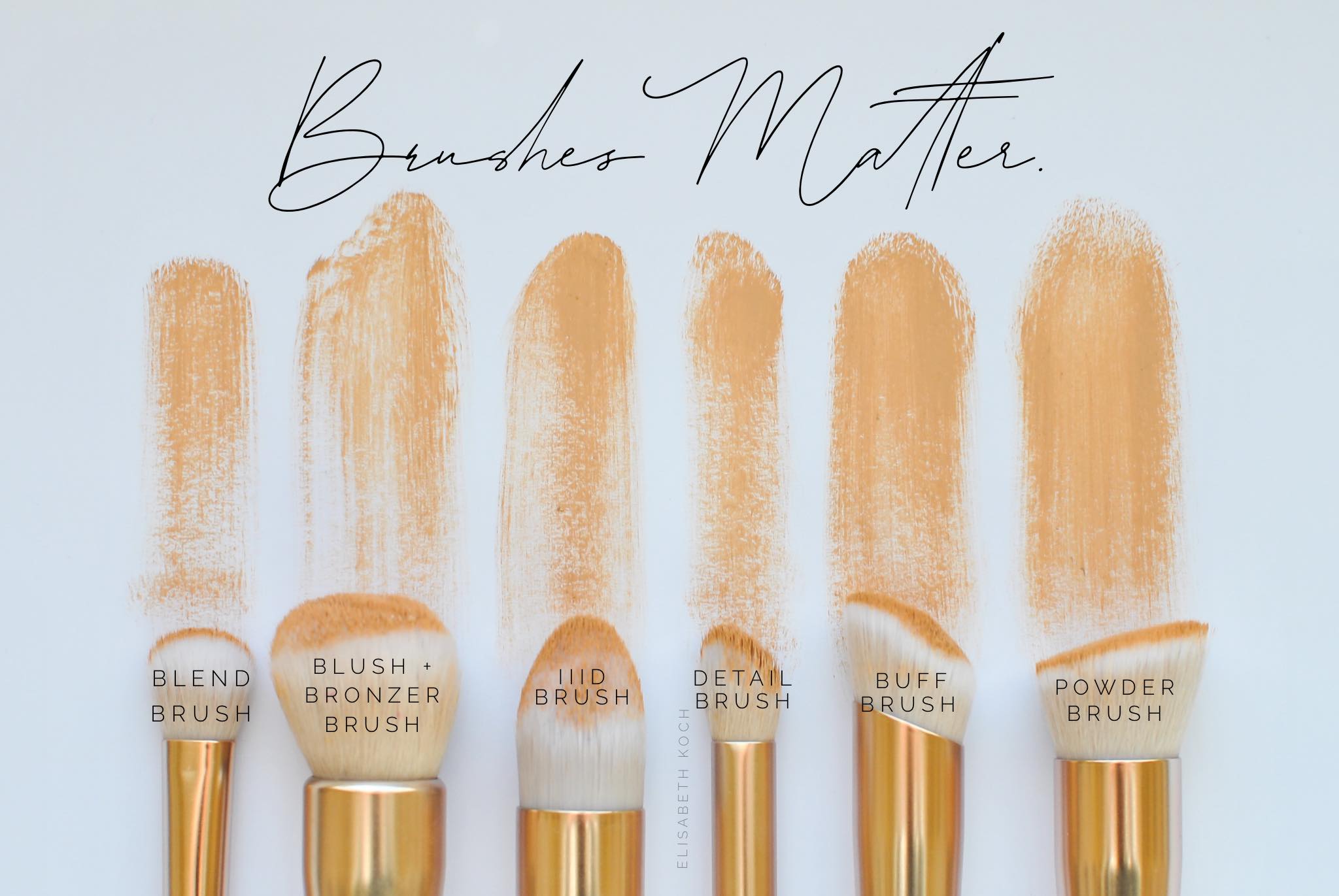 Foundation
Within this category there are a TON of application options. A flat foundation brush works great for liquid foundations and a dense round brush can be great for creams. These brushed are going to be denser than your powder brushes. I usually reach for a dense flat kabuki or a stippling brush when I'm doing my foundation.

Concealer
Concealer is usually a pigmented product used in small areas on the face. So you want to pick a dense detail brush for this. I think the biggest mistake people make when choosing brushes is they grab a brush too big for the job. Just remember small is better for detailing.

Eyeshadow
When it comes to eye looks you can go with 1 shadow color or 5 depending on your skill and creativity. I can do a simple 3 color eyeshadow look with 1 fluffy brush and so can you!
Now if you are doing a cut crease, rainbow ombre and rhinestones you're going to need way more eye brushes than just one!

Bronzer/Blush
For this product I usually grab a rounded kabuki brush. This still has dense bristles but not as dense as the foundation brushes. It also is smaller to focus products on just the cheek or contour area.

Setting powder
These are my favorite because they are always so soft! These brushes are usually bigger because setting powder doesn't have to applied in a thick layer. It is meant to be lightly dusted on your skin.

If you are getting into more advanced makeup or body art, you are going to want like 100 more brushes and that's where I come in! I am doing an essential brush giveaway + Ulta giftcard this week on my Instagram page.
Here is how to enter:
1. Follow
meg_ann_lee77
&
959JAMZ
on IG
2. Share the IG giveaway picture to your Instagram story & tag us
Winner will be announced 2/13/22
I hope this helps you pick out your essential makeup brushes and good luck in the giveaway <3