Chocolate Chip Muffin/Kwik Trip
I've always found fascinating that Kwik Trip bakes its baked goods, and drives them to their stores across the state/region, early in the morning. That would be kind of a cool gig: driving bread and bismarks pre-dawn. (Perhaps the Kwik Trip Twitter account person can hook me up.) The end result is tasty; for example, the chocolate chip muffin: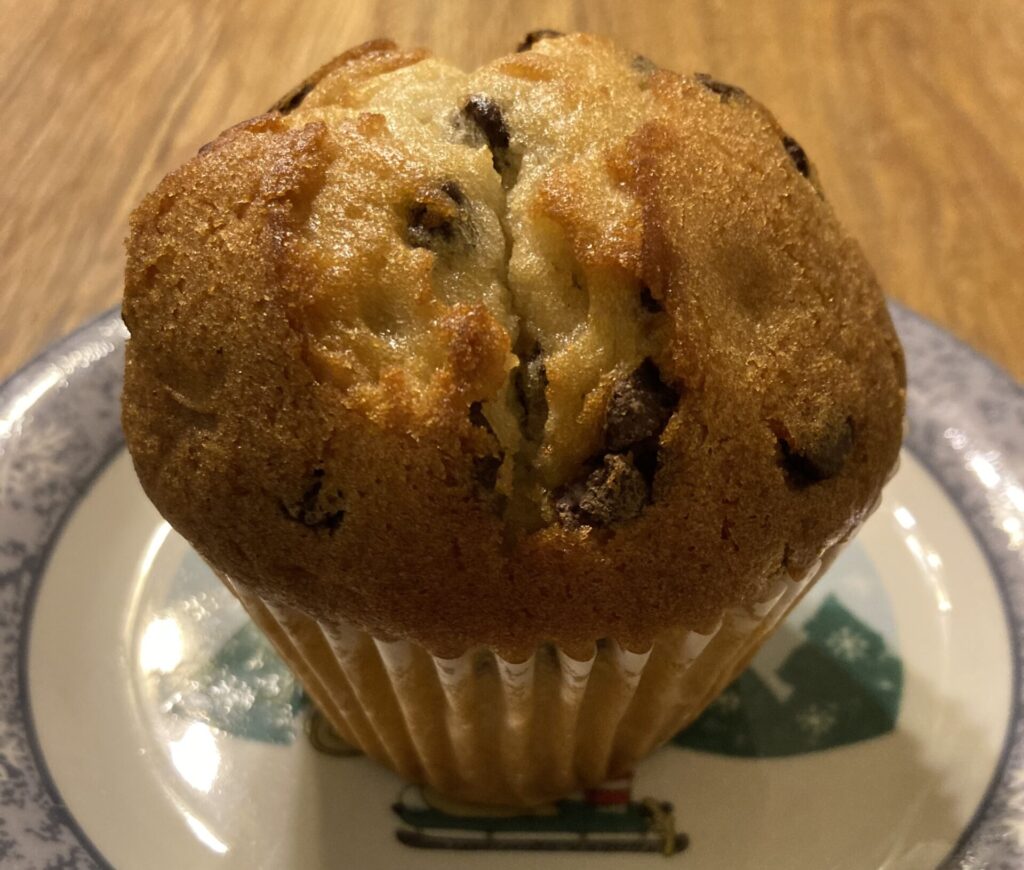 The trick, sometimes, with dessert is finding a good dessert for the evening when said sweets tend to be associated with the daylight hours. Honestly, when looking for a post-dinner delicacy, I'm likely not aiming for donuts (unless I'm having breakfast for dinner, which did happen recently).
One recent evening when I ran into the Putnam Heights Kwik Trip, my wife wanted me to find a dessert option. The muffins arrayed atop the baked good case were where I would find my answer to that night's sweetness question.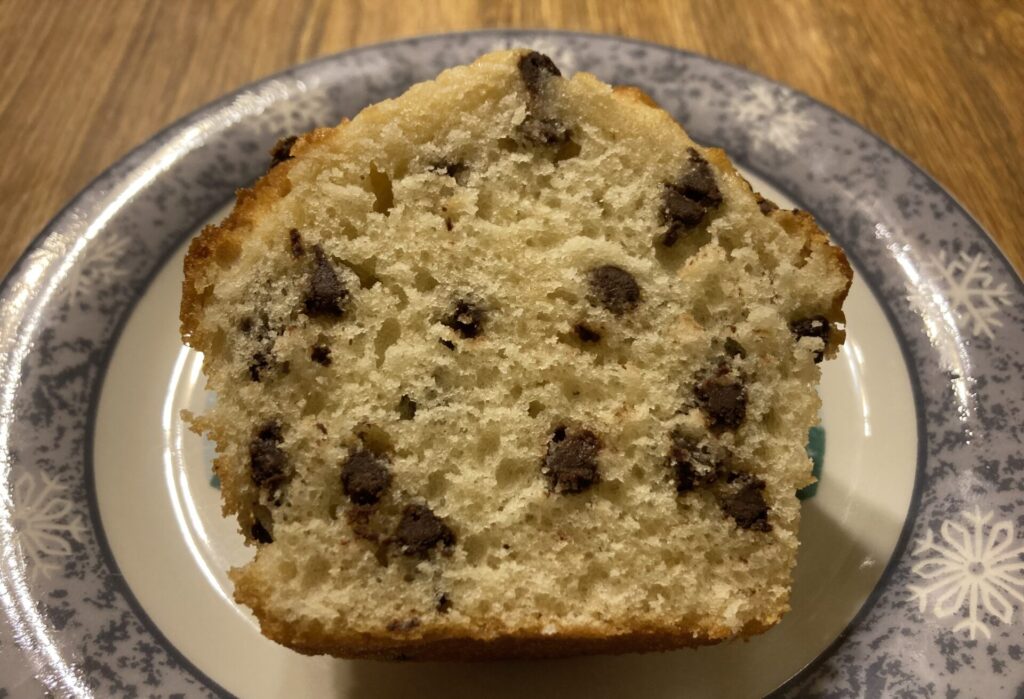 I chose chocolate chip; if you've ever been in a Kwik Trip — and odds are excellent that you have — you have seen the assorted nut/fruit/chocolate varieties. The pistachio one is always a blast for eating a green muffin. There's just the right amount of moisture, but it doesn't get too sticky. And, of course, it's made just south of here.
There's another quick convenience store dessert for you: the Kwik Trip muffin. For satisfaction at breakfast, or lunch/dinner dessert, you'll be glad someone made an overnight drive through western Wisconsin.