Honestly, they had me at the October Cadbury Eggs.
Driving around downtown Eau Claire on a recent Saturday, I wanted to find another local dessert place I had not yet visited. Driving over the Madison Street bridge, coming down into Phoenix Park, I noticed a sign on the building right across from the pavilion: "Downtown Candy." YAAAASSSSSSS!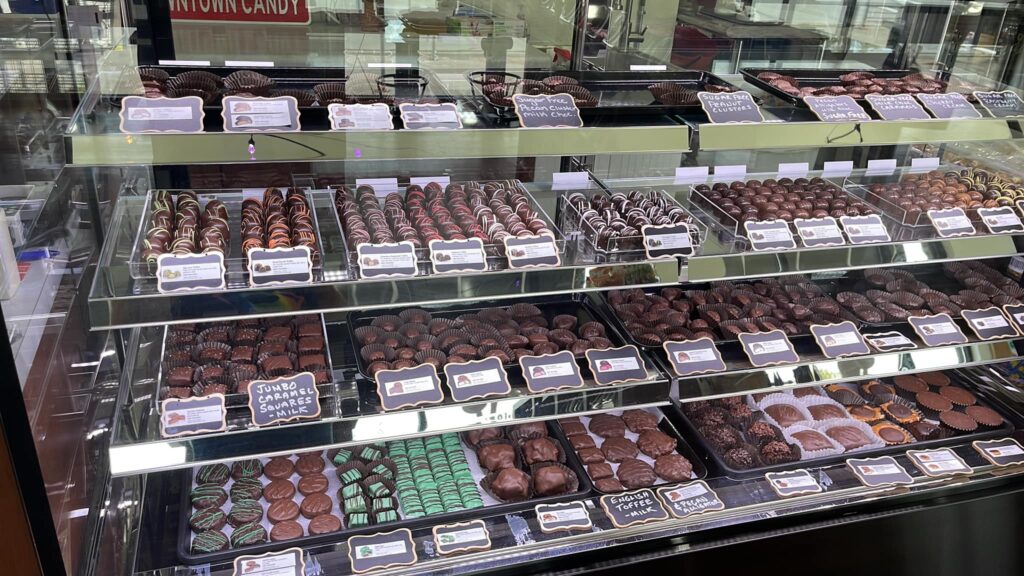 I recall first hearing about the store in early 2021, when it was called "Ifs and Buts Candy and Nuts" upon its opening. It's now "Downtown Candy" — different name, same selection. This is an entire store devoted to candy. Dessert, everywhere.
What you find inside is a wide assortment of the sort of candy that you'd find in bits and varieties at other stores in the area — it's a whole collection of the sort of specialty sweets you'd like to try. There's Nerds, Mallo Cups, a 50%-off display with the aforementioned Cadbury Eggs, international candy like a Cadbury Flake bar (remember, Cadbury is British, and this type of Cadbury option is just that), and plenty of regional treats. Regionally-speaking, they have the Spooner-based Mayana Chocolate bars that I have previously tried, as well as Funky Chunky gourmet flavored popcorn from Eden Prairie — I picked up a big tube of the Caramel Latte flavor (knowing my wife would like the coffee angle), and, of course, it was greatly enjoyed.
The cool thing is that this is a local business devoted to matching whatever type of sweet tooth you might have. You'll constantly find something different from display to display (including other types of sweet things that aren't necessarily a piece of candy — think sodas and the like). So, go roam around, and find what will satisfy your confectionary conundrum.