On my tours of Mexican restaurants in the Eau Claire area, I have reviewed xangos and flan. Recently when ordering out from Casa Margarita on the account of my wife's hankering for Mexican food, I decided to give the sopapilla a try. Simple, yet tasty, promised the description. Here it is: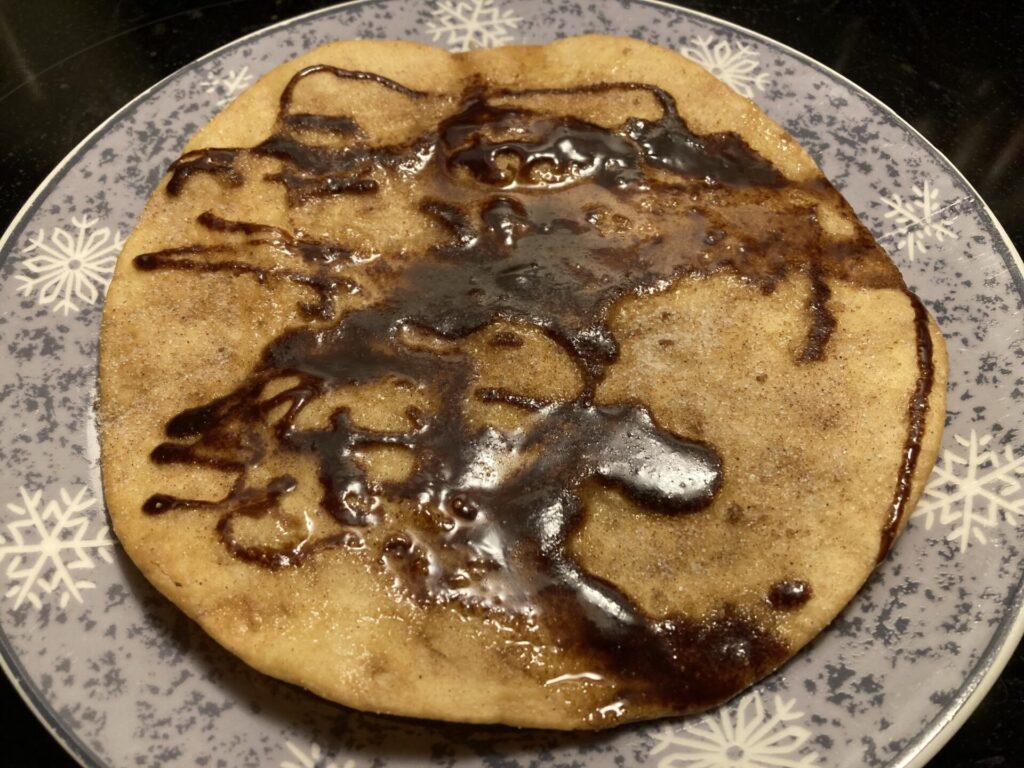 The toppings on the Casa Margarita sopapilla are similar to what one would find at a Tex-Mex restaurant here in the United States: honey butter and cinnamon. In Casa Margarita's serving, they use a fried flour tortilla (the word itself comes from the Mozarabic "Xopaipa," or bread soaked with oil). As you can see above, the honey butter — in our case, with almost a chocolate flavor — is spread across the top. The result is a fried-yet-not-heavy dessert. You could choose to have ice cream with it — Casa Margarita has the "Especial Sopapilla" including that and more — or go plain like my wife and I did, and you'll enjoy it either way.
Casa Margarita also features flan, xangos and churros, so you have your dessert choices when you go there, or order out from there as I did. Regardless, you will have a sweet way to wrap up your Mexican craving.