5 Things You Didn't Know About The Beauty Industry + Tips On How To Book Your Next Hair Appointment
Hey everyone, I'm Meg Ann Lee and this week I am bringing you 5 things you probably didn't know about the hair industry, sharing my tips how to find the best hairstylist for you and how to book your next hair appointment correctly.
First let's talk about a few things you may not know about the hair industry:
1. There are hairstylists at all skill levels at ALL price points.
Wait? How does this make sense? Well, most hairstylist base their pricing on their location and honestly the other stylists around them. I know, this is NOT the best method. High end salons can hire cosmetologists right out of beauty school and experienced cosmetologists can be stuck at a lower price point (if that's you, raise your prices). Because our pricing is not standardized based on skill and most stylists work for themselves or small businesses over a big corporation, you can find all skill levels at all price points. What does this mean for you? Shop around! If you're on a budget, that's okay! You just need to do some research about your stylist or salon before choosing them. Keep your goals realistic with your price point and discuss options that are budget friendly and low maintenance. Most stylists offer consultations, utilize this!
2. Yes, some treatments and chemicals used in the salon CAN BE harmful.
A 2011 OSHA study found that even formulas labeled "formaldehyde-free" still released a significant amount of formaldehyde gas when they were used or heated. Read more from OSHA HERE.
There is a heated debate about this on TikTok right now from two hairstylist influencers, or "ex-influencer" as Cryistalchaos says.
@cryistalchaos

You can find a list of reciepts and resources on the Aggravated Chaos Instagram page. The girl who's video he stitched ended up getting online bullied & had to turn her comments off. There's even someone in the comments section laughing at her for turning them off. Wonder what they would do if he did that to them 🤔 The sheer ignorance shown in his video- is disgusting. His follow up? Even worse. I'll be addressing that later. People like him are why new stylist will believe whatever a rep tells them. This is how new stylists get roped into doing these hazardous services. Bc they look up to people like this. He's doing zero to elevate this industry if anything he's making a mockery of it bc he feels personally slighted by people who don't agree with his illinformed videos.

♬ original sound – ⚡️ Cryistal Chaos ⚡️
3. Labels can be misleading. READ THEM. Then GOOGLE it.
Products that claim they are "natural", "eco-friendly" or "sustainable", are vague and not verifiable. This situation has gained the term "Greenwashing". I know we want to be as natural as possible when it comes to products but just remember some things are only effective BECAUSE of the chemical. For example, permanent hair color used to have high ammonia levels to penetrate the hair and deposit pigment permanently. Now a lot of brands are "ammonia-free" because they use MEAs in place of ammonia. What is the difference? It's the state of matter in which the chemical is in. Ammonia is delivered as a gas and MEA as a liquid. Is one better or worse? I don't know for sure, they do the exact same thing to the hair but marketing has made you think hearing "ammonia-free" means better, healthier, or less damaging to the hair. There is no such thing as a "chemical free" hair color that actually provides permanent coverage.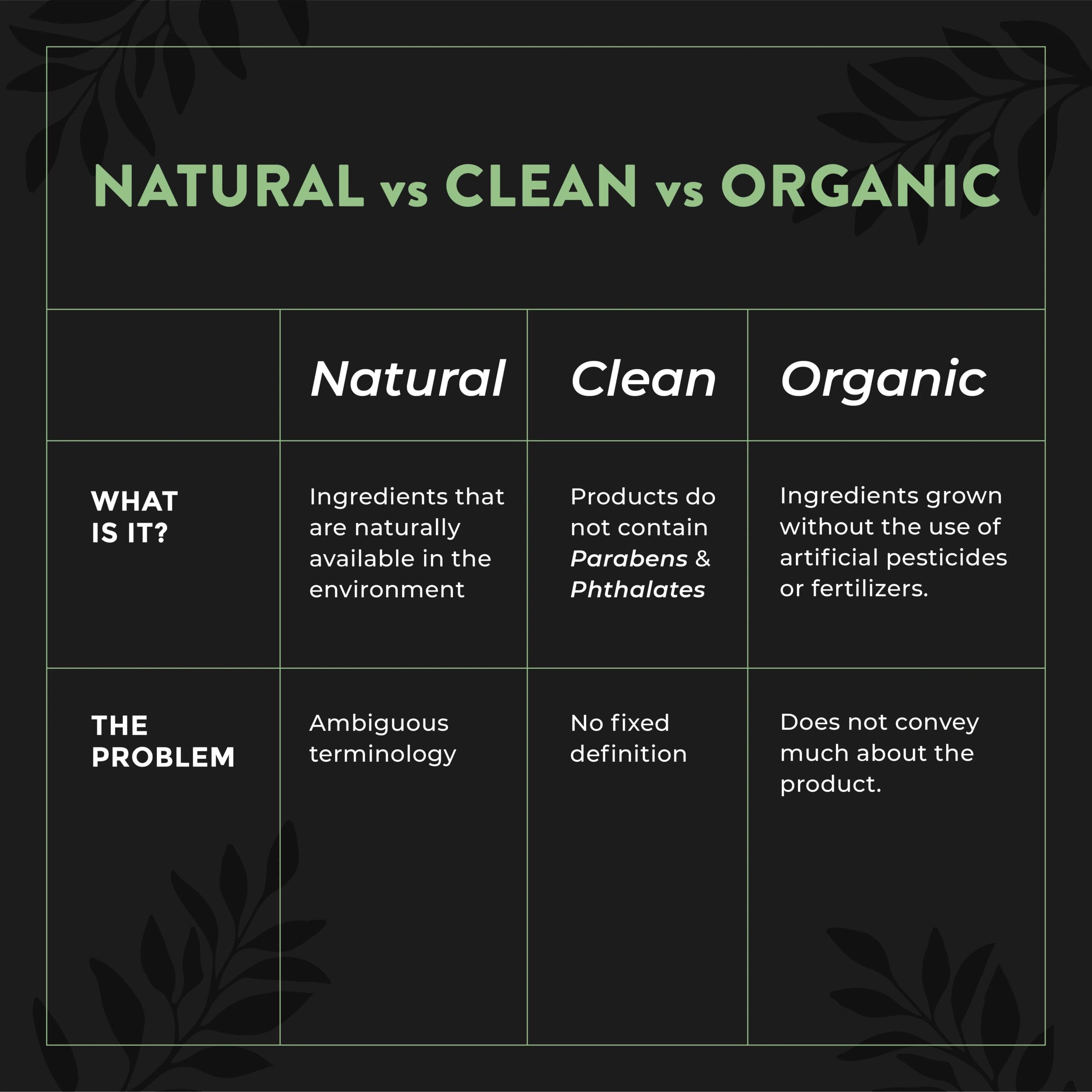 4. When you say "let's do exactly what we did last time" we usually just reformulate color anyway.
This might not be every stylist with every client. If you are a root retouch grey coverage client, your formula is in that computer. However, if you were a bleach and tone last time and I am re-lifting you during this appointment I'm 100% using a different toner formula based on how you lift TODAY and what shade you are going for. I like to briefly reconsult before every appointment. If you are a stylist it is great to keep notes on formulas but you should always cross check and reformulate based on the hair in front of you the day of the appointment.
5. Not all cosmetologists have the same training
In most states to obtain a cosmetology license, a person must finish around 1,000 to 2,000 hours of training in school. After they pass their state board tests, they can start their career. Most states do not require continued education anymore. An additional license or training to start their own business and/or rent a chair or a suite is also not required.
Is this a good or bad thing?
I think there are pros and cons to this. It means more people can enter the industry, create more businesses, push the competition and level up the industry, which is great! It also means there are more stylists or business owners not continuing education and not providing professional or sanitary environments for their employees or clients.
What does this mean for you and the client? Let's discuss.
Here are a few tips on how to pick the best hairstylist for you
Think about the type of service you want
A quick in and out appointment, a high-end quality service, or a specialty service like hair extensions or color corrections. Look for a stylist or salon that advertise and promote that type of appointment. Most stylists that "specialize" in higher end services will automatically have a higher price for more basic services. Why? Because they need to have an average hourly rate to have a consistent income. Think about your job, some tasks may be smaller and take less time but the company still pays you an hourly wage (even if you're scrolling aimlessly on Reddit threads between emails for an hour without getting caught.) Truly the stories I hear about office jobs from my clients are WILD.
Read reviews and look at before and after photos
This is my BIGGEST tip. It seems straight forward but there are so many times clients don't visit the website, look at a stylists price list and policies or search their Instagram page.
Always book a consultation with your new stylist
Most stylists will require either a text, phone call or in person consultation for new clients. This is a MUST for booking the correct services. A consultation ensures you are both on the same page before booking and starting your services.
I hope this shed some light on the hair industry and got you thinking about your next hair appointment! If you liked this blog post and want to see more hair industry talk check out some of my "unpopular opinions" on TIKTOK <3