Trillionaire Bar/The French Press
You've possibly heard of millionaire bars, and perhaps you've heard of billionaire bars. Can you get a bar more valuable? Of course you can! Presenting the trillionaire bar: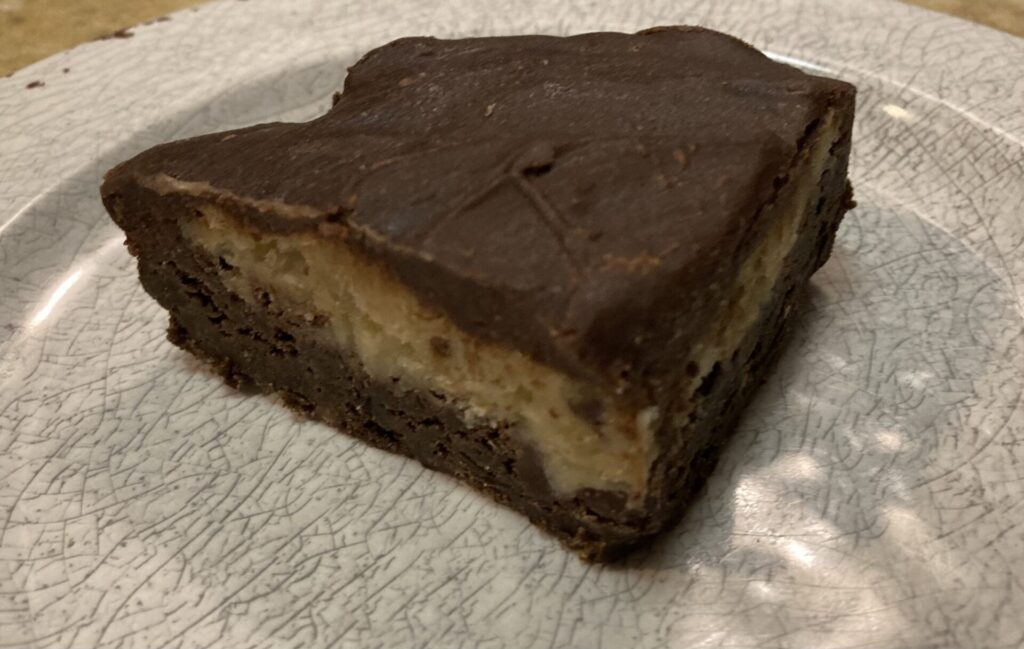 I'd been meaning to have dessert from The French Press for quite some time. On one occasion, I'd been in there for lunch, and we ran out of time for lunch, but in the dessert display case in the middle, I spotted the "trillionaire bar" and figured that would be the thing to order. So, I eventually got back and promptly ordered it.
Millionaire bars have a caramel center and a chocolate ganache top. Billionaire bars add another layer, like cookie dough. The French Press trillionaire bar tacks on a brownie base for the extra three zeroes.
The taste value? Priceless, really. The ganache has a slight dark chocolate tartness, which marries well with the caramel beneath. The cookie dough provides some saltiness, while the brownie on the bottom is classic chocolate. When you're done, you wish you could have another. Thankfully, they don't *actually* cost a trillion dollars, so you can easily buy a couple, or a few, or however many you desire.
There are baked goods galore at The French Press, and, given the name, they'll go quite well with coffee. No need to save up dollars to enjoy dessert — stop by and discover how to be a trillionaire.