A Taste of Jersey: Eau Claire's Jersey Mike's Opens
Whether it's the Danny DeVito association or their "juice," Jersey Mike's has been drumming up a lot of anticipation for their opening in Eau Claire. Well, today's the day! Jersey Mike's officially opened today, May 24th, at 945 W Clairemont Ave near Chipotle and Hawaii Poke Bowl.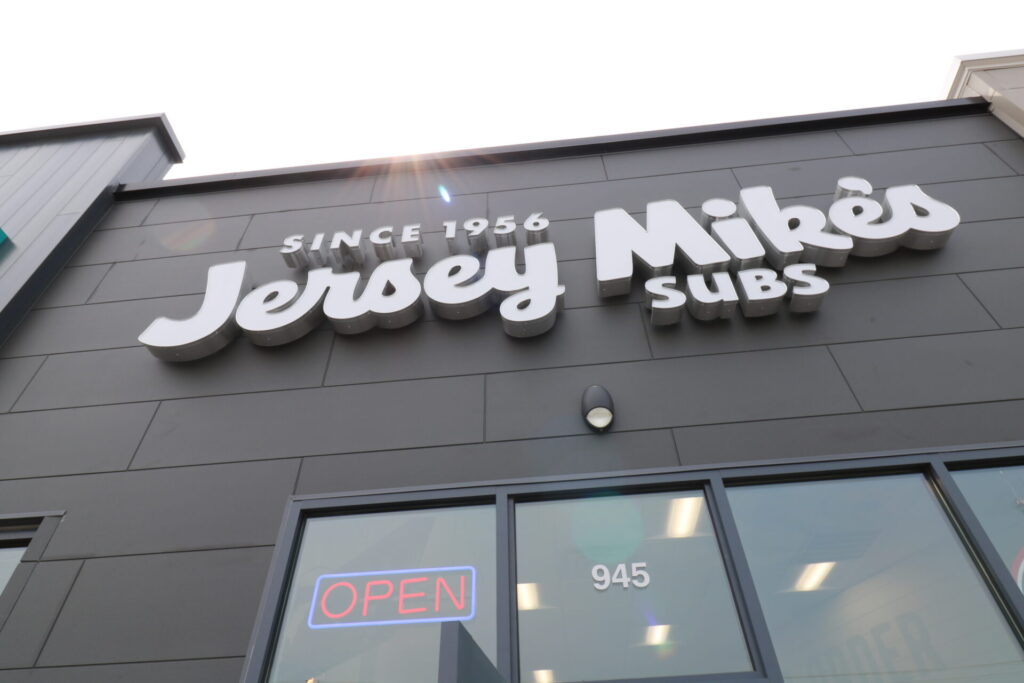 We visited the sandwich shop during peak lunch hours. While there was a line, it moved pretty fast and was well-organized. Jersey Mike's was cranking out subs with surprising speed, and the delicious smell in the air was helping to keep everyone excited.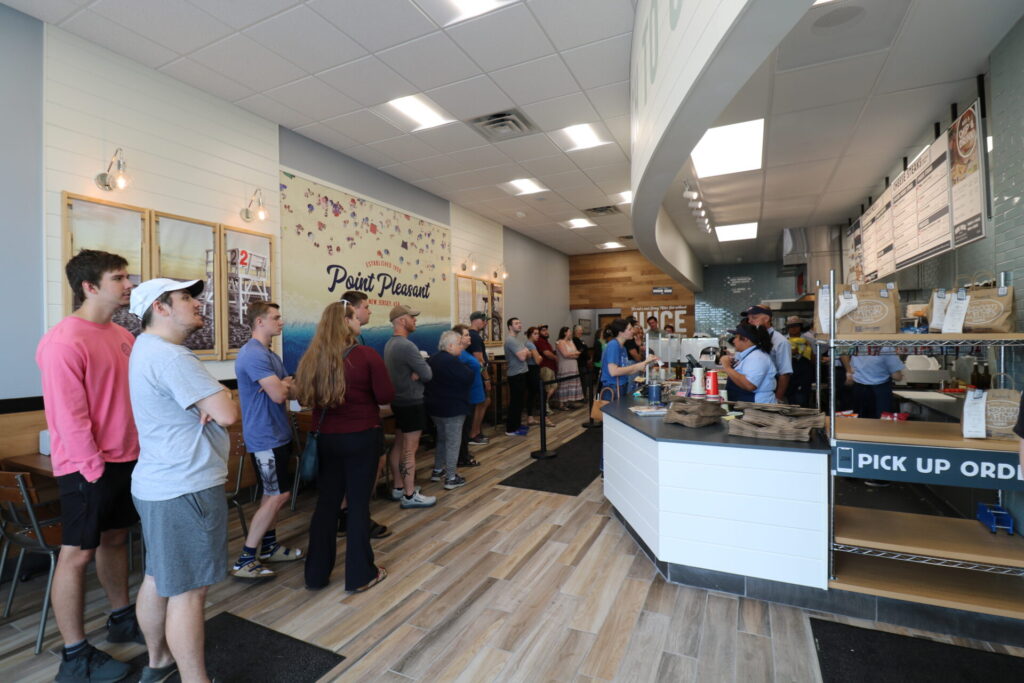 The menu includes American classics, Italian favorites, club subs, cheese steaks and chicken cheese steaks, as well as a meatless option with portabella mushrooms. We decided on #26, the Chicken Bacon Ranch. Finally, a sandwich was procured!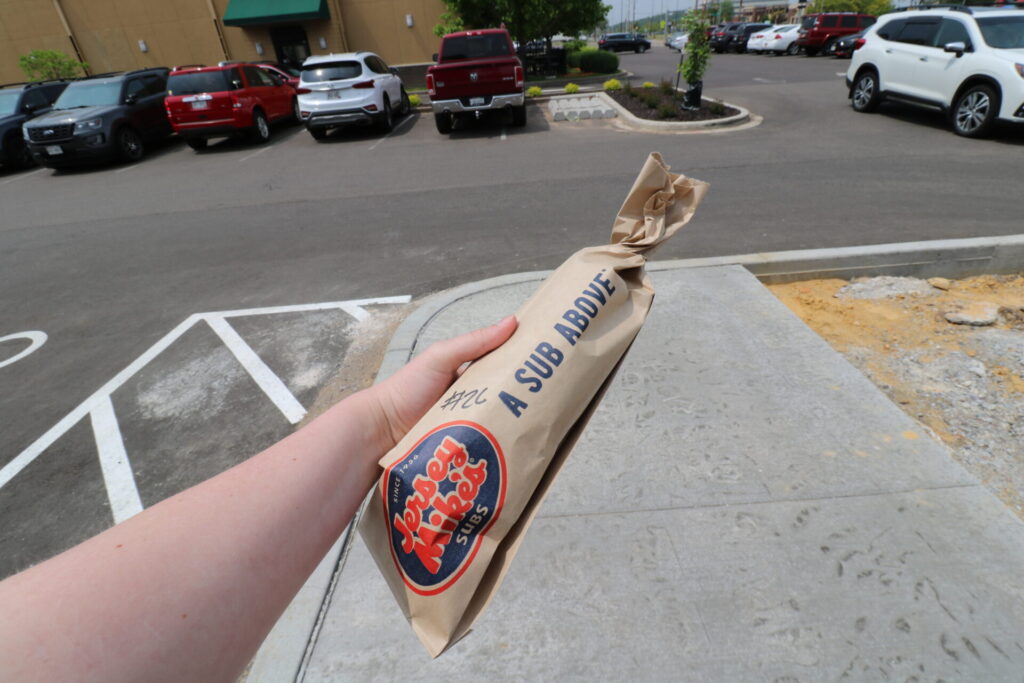 It did not disappoint! The sandwich was assembled with applewood smoked bacon, lettuce, tomato, white American cheese, and ranch dressing. While ours was a hot sub, all cold subs can be topped "Mike's Way," with lettuce, tomato, onion, as well as a spice blend and the "juice." What is this "juice," you ask? It's one of Jersey Mike's signatures – an olive oil and red wine vinegar blend.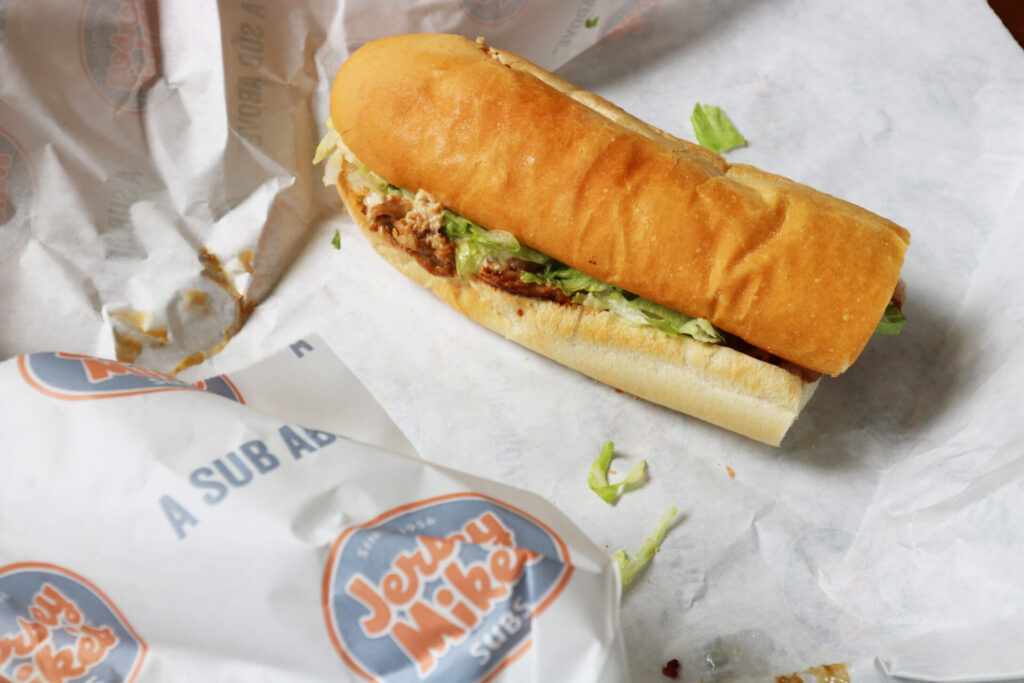 Overall the experience was great and the sub was one of the better ones we've ever had. And good news – another Jersey Mike's will be gracing the streets of Eau Claire soon! Their website says that 4732 Golf Road will be the site for another one of the iconic Jersey franchises. If you can, get your hands on a sub above – the iconic Jersey Mike's sub.