Jerrika Mighelle Discusses New Album "Be Brave"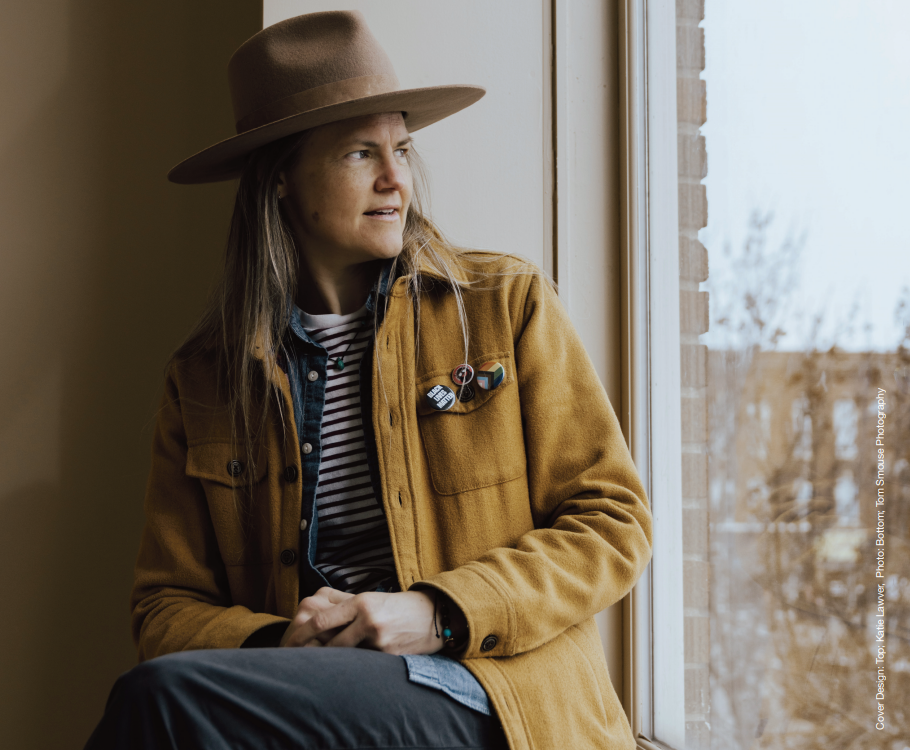 For Jerrika Mighelle, life has been anything but conventional. "I have lived a life that is extremely non-traditional," Mighelle says. Now, in celebration of her latest album, Be Brave, out now, she's talking about what has led her here and how she views music in the mosaic of life. "It has helped me express and process my life, every chapter of it," she says.
Jerrika Mighelle defines her sound as Americana. She started off "very heavy" as a folk singer-songwriter, but upon the introduction of a band, she's evolved into more of a rock sound. Her song "Trouble" even has yelling in it, which she finds cathartic. "It's so therapeutic to yell." She's inspired by artists like SG Goodman, Courtney Marie Andrews, and local artist The Nunnery. She loves how these artists are "cracking the door open" for women and non-binary musicians.
Almost 20 years ago, Mighelle's sister Elizabeth began performing music, and Mighelle and her other sister wanted in. They formed a sister trio called QuinnElizabeth, where Mighelle played the djembe, a hand drum, and eventually learned harmonies to find her voice. Their first performance was in 2004. 8 years in, she found a guitar and started to add in the poetry she had been writing to become a songwriter herself. Before that, Mighelle was chasing a dream to be a professional baseball player – she likes a challenge.
Mighelle has three albums – Like the Sea, Brightest Star, and, now, Be Brave. They were all recorded at Pine Hollow, a "sweet little studio" south of Eau Claire. Her musical collaborator is Evan Middlesworth, who played electric guitar and mixed, mastered, and engineered the album. Other collaborators include Matt Haapala of Pit Wagon on drums, Lauren Anderson on bass, Serena Wagner, and Mighelle's sister Elizabeth Steans on harmonies, with lyrics written solely by Mighelle.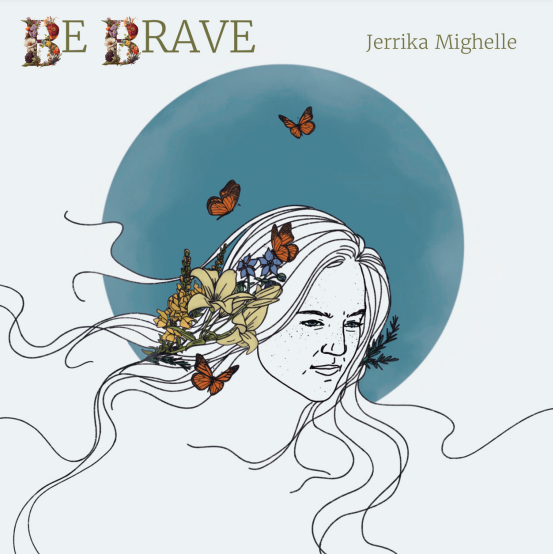 One of the most memorable experiences while recording the album, Mighelle says, was a few days after Eau Claire musical legend Billy Krause passed away. Mighelle says they could feel his energy in the studio, where he had recorded music.They recorded two songs here – "Be Brave" and "Evergreen," where they felt "open to the energy of what might remain of him there." They say there's plenty of fun memories of recording the album, but this memory stuck with them.
Mighelle has experienced two of her proudest moments in the last couple of years – in September of 2022, she opened for LeAnn Rimes. "The band and I put on the best show of our lives," she says, "We just poured out our hearts, and we got a standing ovation." She also co-emceed the Blue Ox Music Festival in Eau Claire and played her own set, a "close second" proudest moment.
As for the music scene in Eau Claire and surrounding areas, Mighelle is seeing it from a different perspective. Having moved to the Twin Cities recently, they are "seeing the music scene for the first time from outside of it," and are impressed by the growing generation of new musicians. "We have such a rich music scene in Eau Claire," they say. "I'm super excited that it's still continuing to pump out amazing artists."
Mighelle hopes her music inspires people to follow their hearts and take the road less traveled. She's thankful that music came into her life and credits it for self-growth. "I'm constantly stretching myself to do more and more than I ever thought I could do."
Mighelle is playing a yard show for their birthday and to celebrate the new album on July 30th, at a private location between Fall Creek and Eau Claire. "If you like my music, come," they say. More details can be found here.