A Peek Inside Eau Claire's Sculpture Tour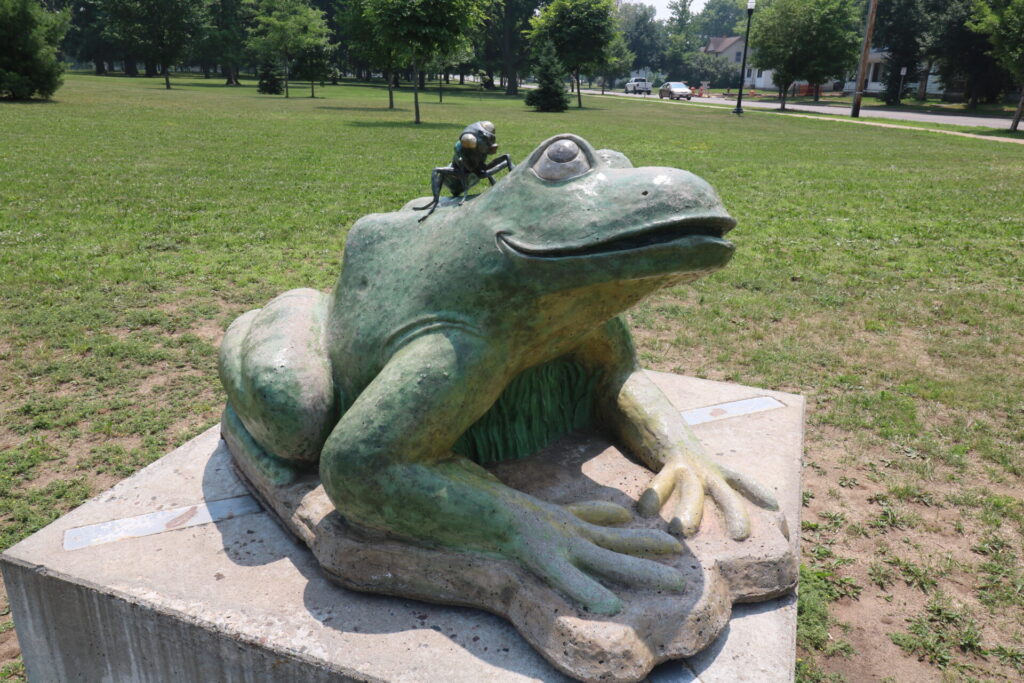 If you've heard of Eau Claire, you've heard of the Sculpture Tour. It's the largest sculpture tour in the entire US, and it's always growing. This year the Sculpture Tour totals over 150 sculptures. Julie Pangallo, Executive Director of the Sculpture Tour, has a passion for facilitating public art and it bleeds through in the success of the Sculpture Tour. "For a town this size to support a program of this size, is pretty remarkable. It shows you that Eau Claire has really embraced the program and considers it an important part of our personality," Pangallo says.
The origins of the Sculpture Tour date back to 2010, when Rick and Sherry Mohr moved to Eau Claire from Sioux Falls, South Dakota, and decided to bring the idea of a Sculpture Tour with them. Sherry started the Tour with 12 sculptures, and it blossomed from there.
Each year, a call to artists is put out around the end of July, and a selection committee filters through over 700 artists to decide which sculptures will be put on display for Eau Claire to enjoy. The selection committee looks for a variety of subject matter and materials, as well as specifications that make the sculptures safe and withstanding of the elements. The sculptures are for sale, so it's a sort of "outdoor gallery," as Pangallo puts it.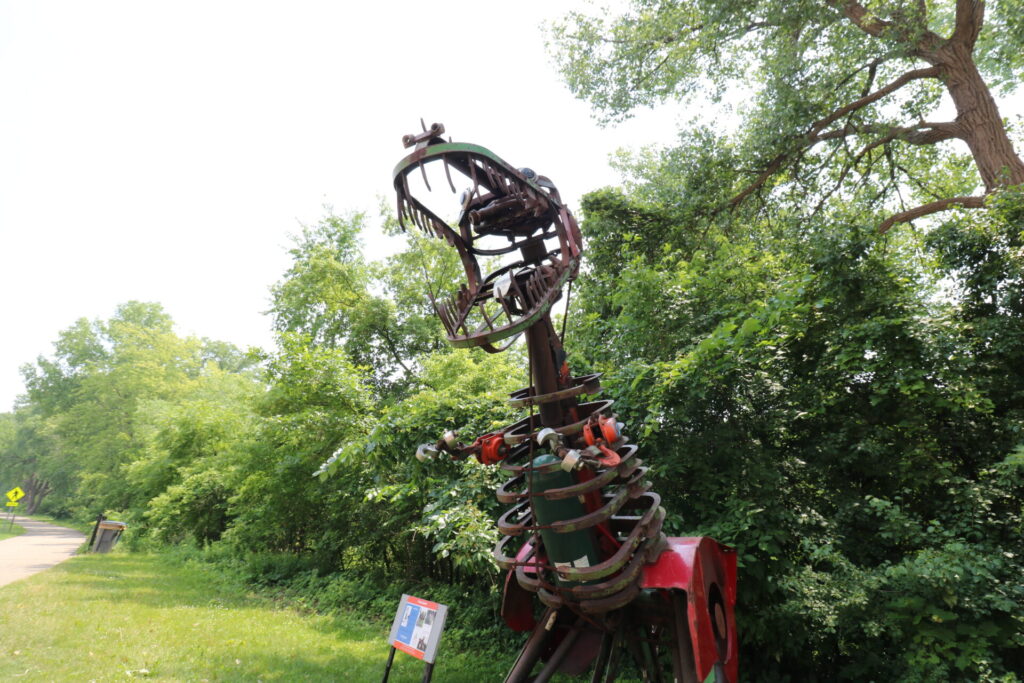 This year, the Tour expanded by about 85 sculptures. Pangallo, with the help of the Eau Claire and Altoona Streets Departments, Northwest Enterprises, Classic Moving and Storage, and Market & Johnson, managed to install 46 sculptures in one stretch, and she says that was a memorable experience. "It went like clockwork," she remarks.
As for the impact of the Sculpture Tour, there are no bounds. Pangallo describes the impacts as "dramatic" – the Tour has increased tourism, integrated itself into area schools' arts curriculums, impacted economic development, and above all, it's free family fun. The Tour has gotten so big that it has expanded beyond the footprint of downtown Eau Claire, and that's not going to stop the growth. Pangallo wants to expand the Sculpture Tour so that everyone in Eau Claire can enjoy the sculptures.
One of the most fulfilling moments of Pangallo's experience with the Sculpture Tour was when Lakeshore students saved their quarters for months to donate to the project. "That was the highlight of my year," she says. Pangallo made sure to put a sculpture right outside the elementary school to thank the students for their efforts. "It tells me that it's important to them, that it makes a difference," Pangallo explains.
Through sponsorships, donations, and grants, the Sculpture Tour is possible. It has a special place in many Eau Claire residents' hearts, and will continue to be an integral part of the community's art scene. As Pangallo says, "it's part of what makes Eau Claire special. There's so many wonderful things about Eau Claire, when you look at the outdoor recreation we have here, the entertainment options, the festivals, and so many great things, it's just one more thing that makes Eau Claire a great place to visit and a great place to live."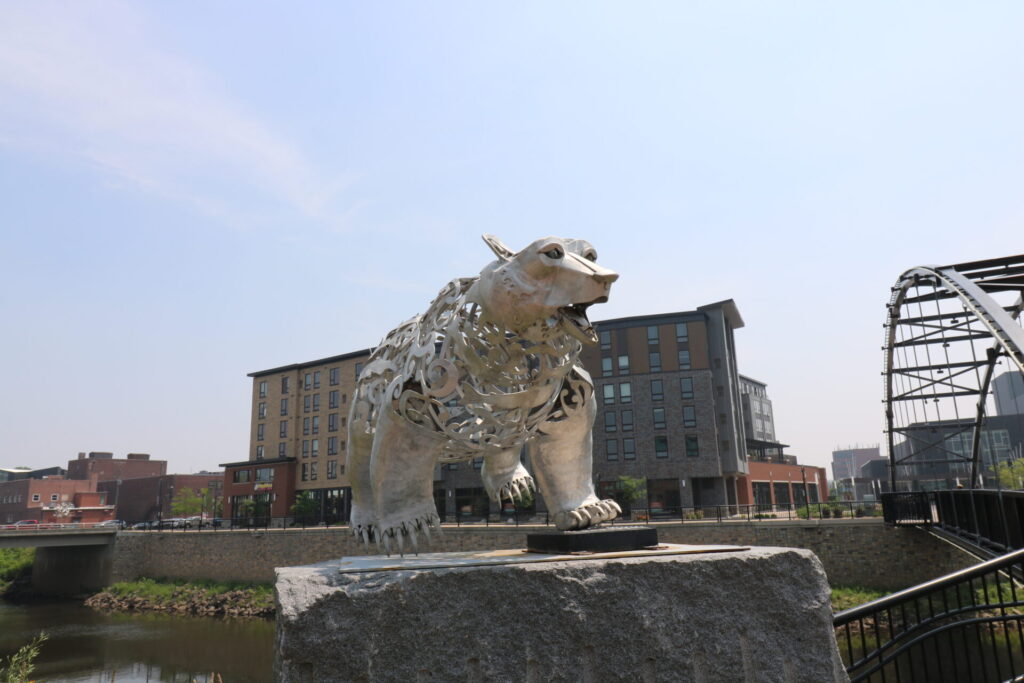 Visit the Sculpture Tour's landing page here.