Tiger's Blood Shaved Ice/Snowie Of Altoona
In all the years I have attended Rock'n On The River for Greatest Hits 98.1 — this goes back to 2018 — I believe most every evening has featured an appearance from the Snowie Of Altoona truck. Perhaps it's because I lean more chocolate/robust with my dessert options, but I had never gone to get a shaved ice from the stand (I think my mother-in-law would have the exact opposite approach: fruit-based desserts are more her thing). I really needed to rectify the situation.
I was very much planning to get a shaved ice from Snowie, when they showed one July Tuesday evening at a set of Miracle Leagues games that I was attending. One of the folks there told me that the only way to go was the Tiger's Blood shaved ice. I tried it, liked it, and knew I'd have to get it again at my next Rock'N On The River: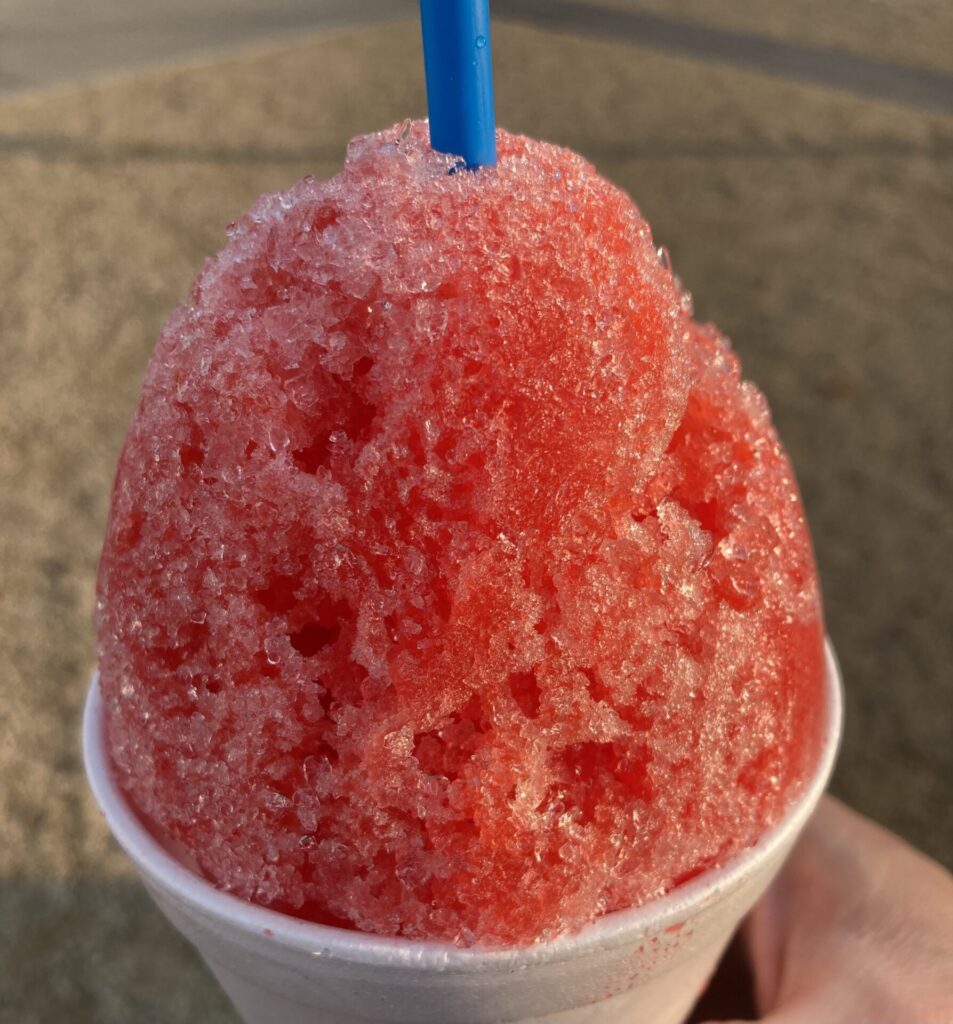 The Tiger's Blood option is a mix of strawberry and coconut, and, as advised, it was quite delicious. Now if strawberry and/or coconut isn't your thing — or you'd like to be daring and branch out — their other flavors include Strawberry Fresh, Wild Cherry, Lemon-Lime, Orange Pineapple, Pink Lemon Sour, Blue Raspberry, and Sour Grape. Really, any of those would taste good, and I'll have to do my own branching out when I next get a Snowie shaved ice.
To make it, the process is pretty simple: you have a cup of the plain shaved ice, then hold it below the dispenser of the flavoring, and pour it all over until all the ice has turned the color of the flavor. You also get a straw/scoop — the scoop part comes in handy earlier on, since you need to get the ice on top consumed before you get down to the melted liquid part towards the bottom. This also means you can do some ice sculpting: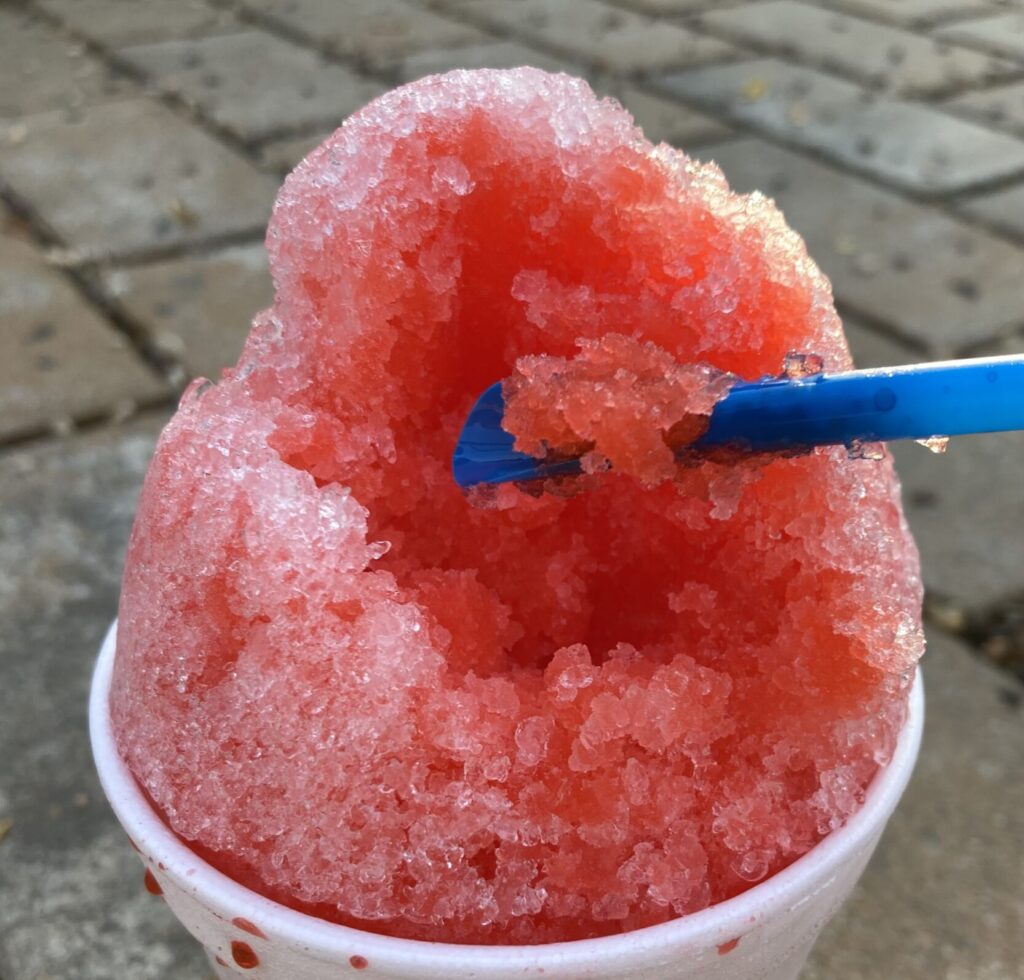 When you read this post, the end of summer may be upon you, but at least you know what to get when the weather of 2024 starts getting warm: a shaved ice from the Snowie folks. Tiger's blood has never tasted so fantastic.