The New College Student's Guide to Eau Claire
Your parents just dropped you and your favorite stuffed animal off at the dorms, and you're feeling a lot of emotions – excitement and anxiety, to name a few. Don't let those first day jitters deter you from getting out and exploring the new city you've landed in. Eau Claire has so much to offer, and you don't want to miss out. With that in mind, we've compiled a list of places you'll most likely visit in your next few years here.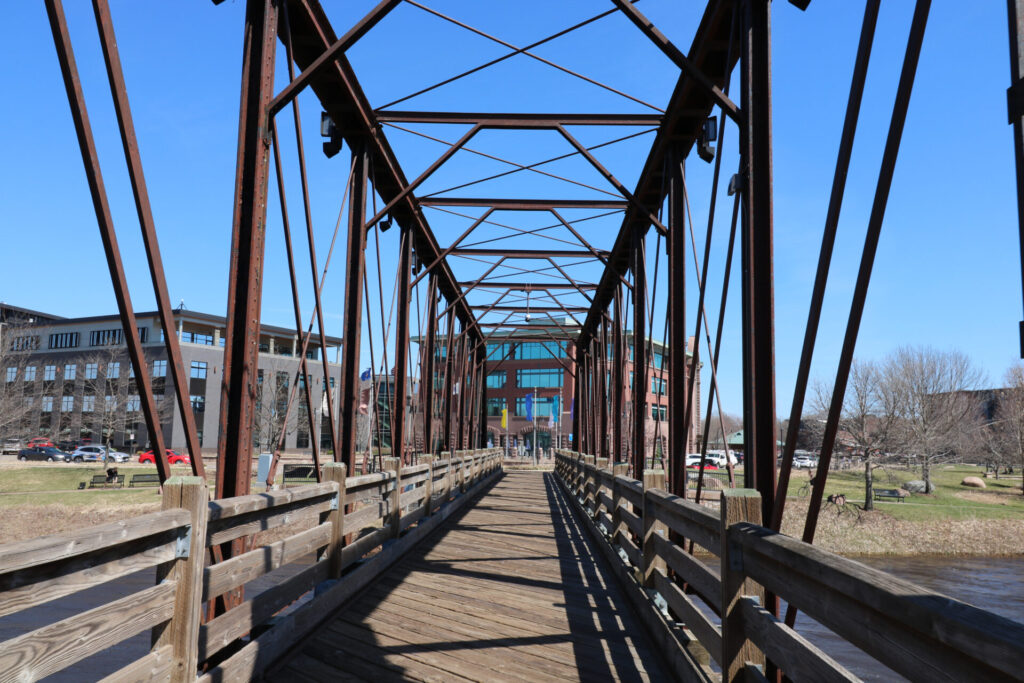 Racy's and The Nucleus – Racy's is a coffee shop that has the perfect ambiance for studying. It's dimly lit, covered in art, and has great drinks to get you through that last bit of studying. If you need a break, sit next to Earl the Turtle and let your brain rest while you watch him swim. If you're looking for food, attached to Racy's is the Nucleus, an exceptional breakfast and lunch place with generous portion sizes, friendly servers, and delicious food. This is the perfect place to nurse a hangover or bring the parents to brunch when they visit town.
Burrito Xpress – After class, grab a burrito from Burrito Xpress to hold you over for dinner. You can even walk to Owen Park to enjoy it.
Fleet Feet – Fleet Feet is a screenprinting and embroidery shop that sells UWEC gear, so stock up here for when you need a little school pride.
The Goat – The Goat is a great café to study at before class. Grab a cup of joe and study away!
Downtown Micon Cinema – For your cinematic fix, look no further than the downtown theater. Micon Cinemas owns three theaters in the area, but this one is downtown and it's historic. Catch the latest thrillers, action movies, or whatever you prefer at this small but mighty theater that serves up food that you can eat while watching.
The Informalist – This is a higher scale restaurant that serves absolutely delectable food, including amazing pizzas. You can bring your parents here when they visit town, or celebrate big accomplishments with friends here.
Library – We just remodeled our library, so get out there and reap the benefits! It's a beautiful building that's perfect for doing homework and studying with friends. Grab a book while you're here as well.
The Local Store – With a full selection of Eau Claire-themed goodies, you'll want to stop here to send your parents some Eau Claire merch.
Thai Orchid – If you're looking for one of the best restaurants in Eau Claire, look no further. It's that type of place where you think to yourself, "why didn't I discover this sooner?" Serving Thai dishes, Thai Orchid is the kind of place where you can try anything and it'll be good.
Livery – For an awesome dinner, try the Livery for burgers and wildcard dishes – and it'll all be good.
We know it's a busy time, and it'll take a bit to get used to the city, but it's a beautiful town. Not too big but not too small, it has so much to offer. Keep an eye on our events calendar to see all the awesome things going on, and you won't be disappointed!