Eau Claire Male Chorus 77th Anniversary Reunion Concert
April 15 @ 7:00 pm
$12 – $15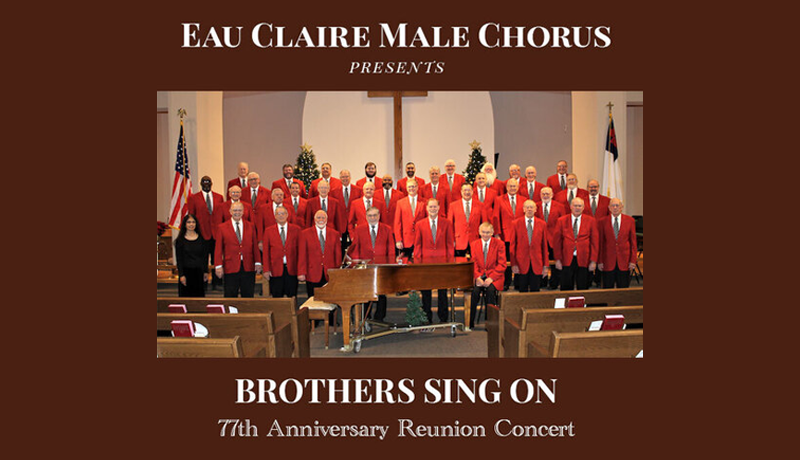 The Eau Claire Male Chorus is pleased to announce it will present "Brothers Sing On," our 77th Anniversary Reunion Concert on Saturday, April 15, 2023, at Regis High School, starting at 7 pm.
The Eau Claire Male Chorus has invited former singers for this special Reunion Concert. Current and former member will total approximately 60 voices for this event. The Chippewa Valley Boys Choir will also be part of the concert.
Tickers are $12 in advance, $15 at the door. Under 12 is free. Tickets are available at Festival Foods, volumeone.tickets.org, or by calling 715-720-9092.
For more information call 715-225-7478.
Related Events