High School to Heroes Banquet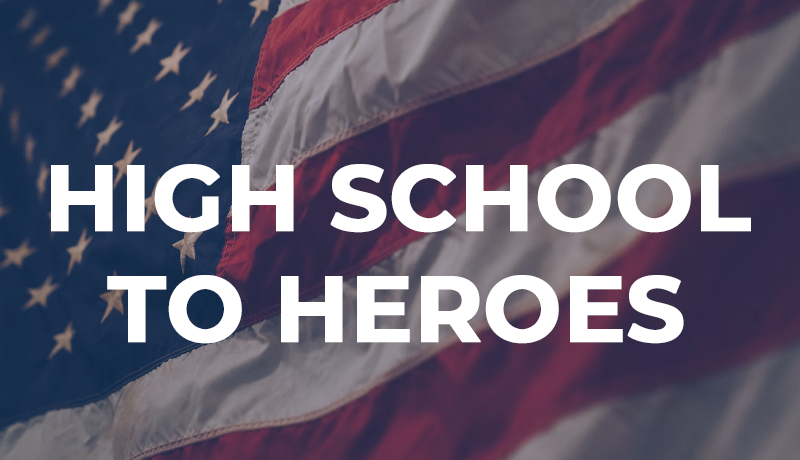 To honor those high school seniors who have committed to serve our nation in the Armed Forces, take part in the 5th Annual Chippewa Valley "High School to Heroes" Banquet.
The banquet will take place on April 26, 2023 at 5:30 pm at the Wild Ridge Golf Course in Eau Claire, WI.
The banquet will celebrate all future servicemen and servicewomen from: Altoona, Augusta, Bloomer, Cadott, Chippewa Falls, Colfax, Durand, Eau Claire, Eleva-Strum, Elk Mound, Fall Creek, Menomonie, Mondovi, and Osseo-Fairchild.
Committed Armed Forces student & two adult guests are invited at no cost. RSVP to Scott Cramer at 715-828-1287.
Related Events