Looking for Tiger Lily
September 30 @ 7:30 pm
$10 – $20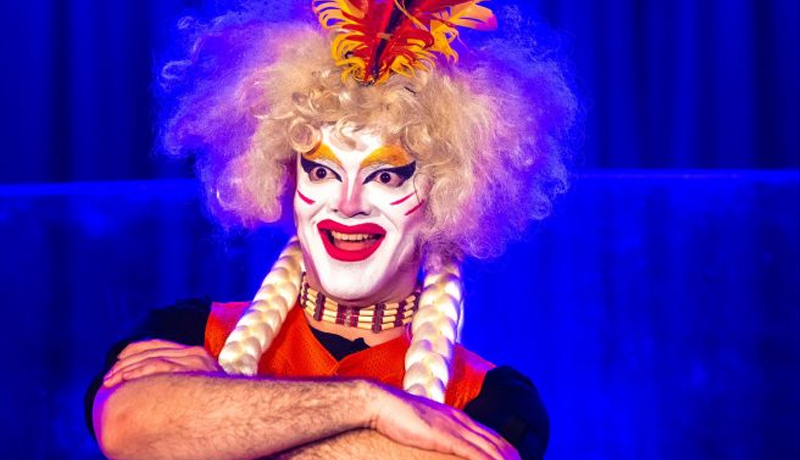 Sat, Sep 30, 2023 7:30 pm
Anthony Hudson/Carla Rossi (Confederated Tribes of Grand Ronde) will perform the solo show Looking for Tiger Lily. The performance incorporates song, dance, monologue, and movie/television shorts to describe Hudson's early influences and exploration of identity. Hudson's interpretation of the relationship between Indigenous cultural clowns, drag clowning, and contemporary Indigenous storytelling lends a rare perspective to drag art, Indigenous art, and performance. Using whiteface to subvert white supremacy, Hudson explores the layers of race, sex, and gender underlying both white mainstream and indigenous cultural values. Anthony Hudson/Carla Rossi serves a roller-coaster performance, swinging from one side of the emotional spectrum to the other with verve and tenacity. The performance is not only entertaining but intelligent and ethereal.
Supported in part by a grant from the Pablo Foundation.
Please note that this performance includes adult themes and strong language.
Tickets: Adults $20, Seniors $19, Youth $10
Related Events