Movie Trivia Night at the Plus
March 8 @ 8:00 pm
Free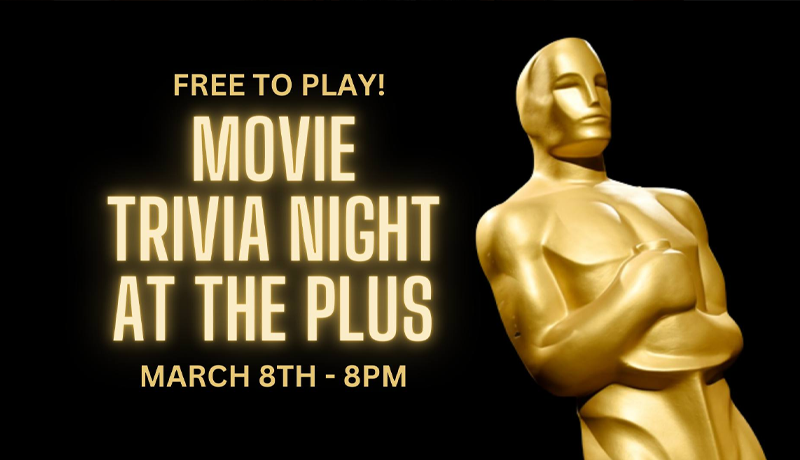 The 95th Academy Awards are on Sunday, March 12th! So come on down to The Plus the week before, and show what you know about movies!
Three rounds of fast-paced trivia, including a lightning round and a team captain showdown!
Free to play, all ages, with food, beverage, and event giveaways- and also, a Micon Cinemas gift package for the winners!