Uganda's Dance of Hope
April 14 @ 7:30 pm
$5 – $15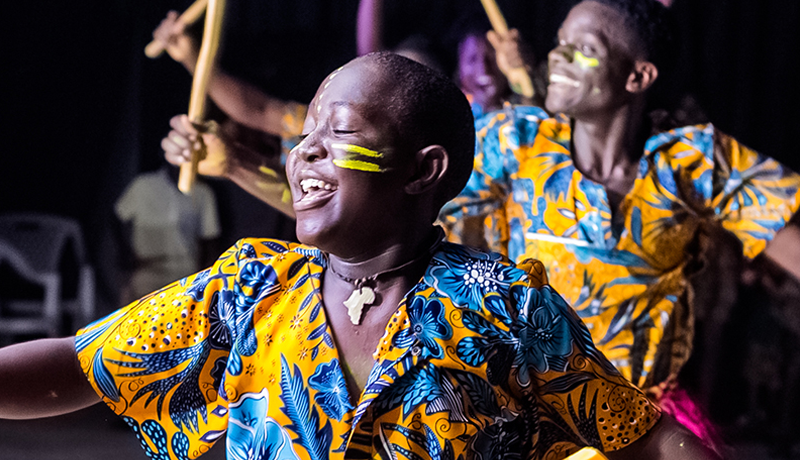 Africa's leading youth-based arts education program
From the very first drumbeat you will be lifted through a breathtaking and exhilarating journey to the soul of Africa, showcasing the colorful clothing and sounds of traditional Ugandan musical instruments. Uganda's Dance of Hope is Africa's leading youth-based arts education program that captures the messages of hope and resilience emanating from memorable stage productions, cross-cultural programs, and youth educational outreach. This program explores the primal transforming power of music, dance and storytelling by empowering, inspiring and connecting young people and communities globally, while bringing awareness and raising support to provide quality education for children living in developing countries and improving the way of life for their families.
Friday, April 14 at 7:30pm
Tickets: Adults $15, Seniors $14, Youth $5
OPENING RECEPTION: Friday, April 14, 6:00pm Come meet some of your neighbors who have roots in the East Africa area; admire their traditional dress, and sample an East African treat called "mandazi" before the evening performance. The opening reception is free to the public. There is a cost for the evening performance.
Related Events