Wisconsin Veterans Home Golf Outing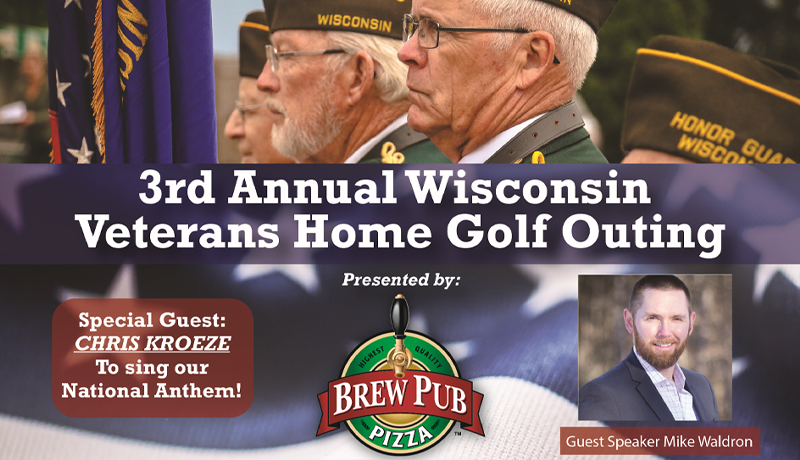 Join us to raise funds for the Wisconsin Veterans Home at Chippewa Falls. Outing is $75 per player and includes lunch, dinner, 18 holes of golf and prizes! To register contact the Lake Hallie Golf Club at (715)861-5442 or stop by the clubhouse today!
Special Guest: Chris Kroeze to sing the National Anthem
Featuring guest speaker Mike Waldron – a Military Veteran and the Executive Director of 23rd Veteran, which is a non-profit group with a mission to provide happier, healthier lives for Veterans living with trauma.
Related Events