Hi, I'm Luc Anthony. You may remember me from such radio programs as "Greatest Hits 98.1 Afternoon DJ" and "Guess Luc's Beverage."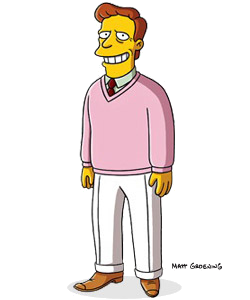 OK, enough with the Troy McClure reference (shout out Phil Hartman…RIP), though that made since to intro my debut edition of "Dessert Valley, Wisconsin." Weekly, I'll be talking about the assorted desserts made here in the Chippewa Valley. Desserts you can buy at local restaurants, ice cream shops (or is it "shoppes?"), convenience stores, grocery stores — as long as it was made in western Wisconsin, it's game for consumption and review.
And, lest you wonder if I'm about to try my hand as a food critic…well, not really. I have a strong tolerance for about any type of food, and I'm going to like almost anything I try. I'm I'm writing and talking about it, I'm enjoying it. Which means, if you'd like me to try a dessert (or multiple sweets) at your business, tell me about it!
Worry not about this suffering blog fade — with the number of dessert options in the greater Eau Claire area, this series could go on for years, nay, decades. So delight in Dessert Valley, Wisconsin, with me!