How To Style Your Thrifted Clothes
If you are a regular here, you know I love thrifting. The most common struggle I hear people say they have while secondhand shopping is finding items they like. I think that translates into not knowing how to style the item they are contemplating buying.
To be fair, a lot of time the clothing we are sifting through is dated, not in season or it could be the wrong size. Styling it is key to making it look fashionable. Soooo I'm showing you guys my recent finds and how I styled them!
First let's talk flannels.
The perfect layering piece for any season and there are like 50+ at every thrift store so I garantee you can find one you love.
I love my flannels to be oversized. So shop all the sections. I found this flannel in the men's department, layered it with an oversized Free People sweater, that I also thrifted, paired it with tights and my favorite boots.
A perfect fall outfit.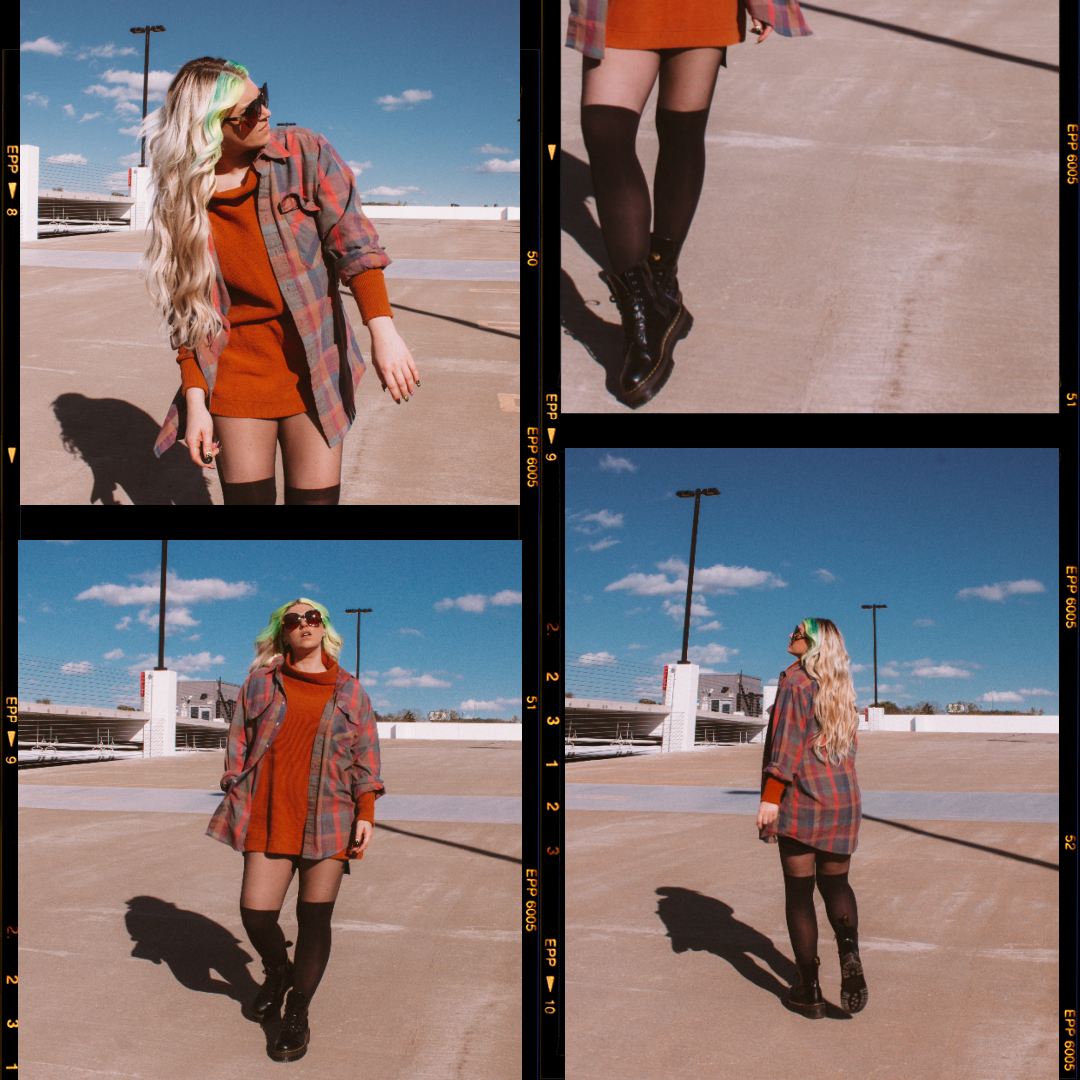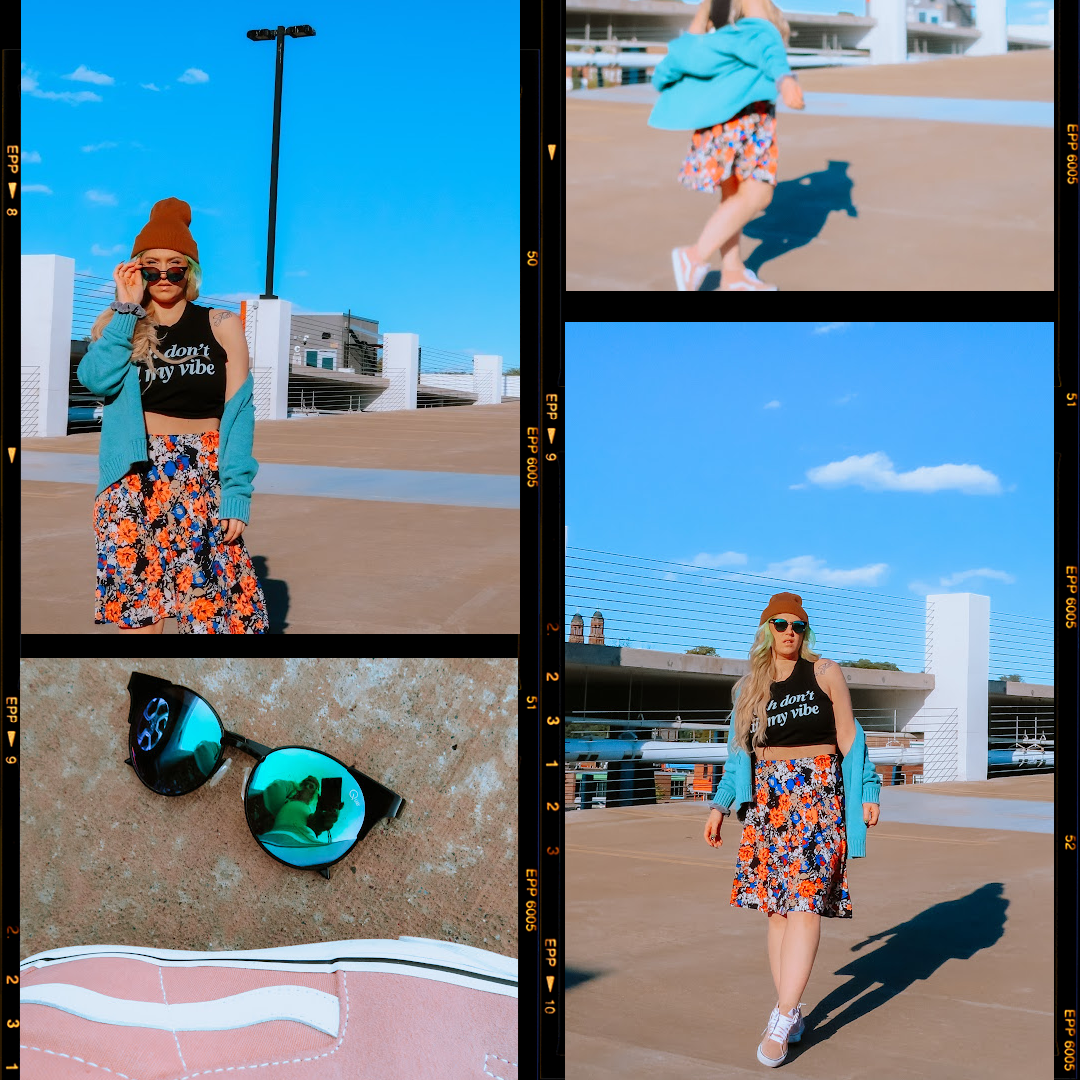 Another item that every thrift shop has a ton of; a classic cardigan.
You can browse through the women's or men's section for these because ALL clothing is unisex. Shhh, don't tell your grandparents!
Pick a color that resonates with you and WORK THAT SWEATER !
I thrifted a muted teal sweater and floral skirt, paired it with a crop top, beanie and vans. At first glance none of these items really go together but it mixes styles and creates a color story that I love.
Okay the sweater vest trend is a trend I 100% was not on board with, because been there done that for this millennial.
So I challenged myself to buy one and turn it into an actual outfit I would wear and you can too.
I layered my thrifted white knit sweater vest with a black dress shirt, printed flairs with platforms and topped it with my fav Blair Waldorf inspired headband.
A very 2000s vibe.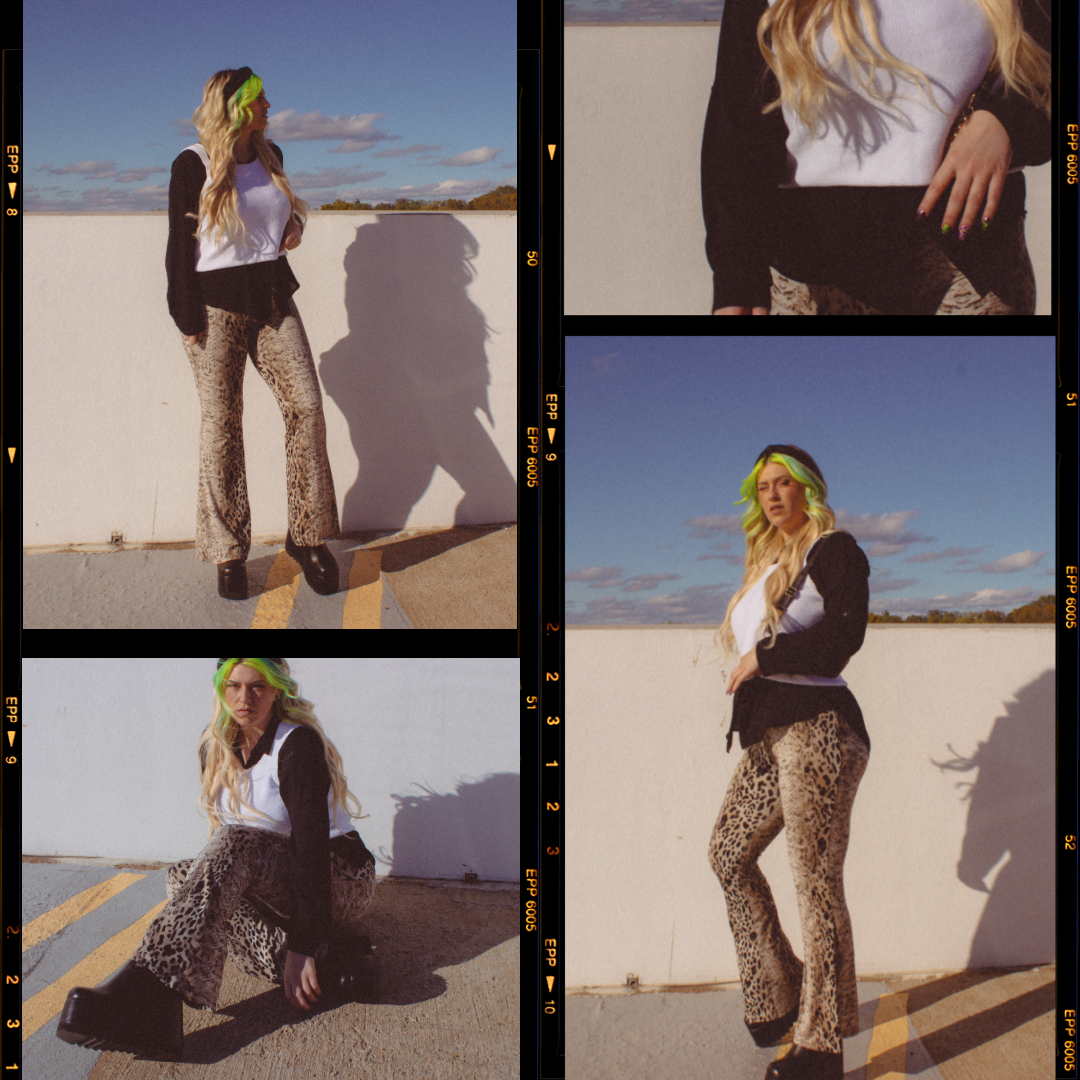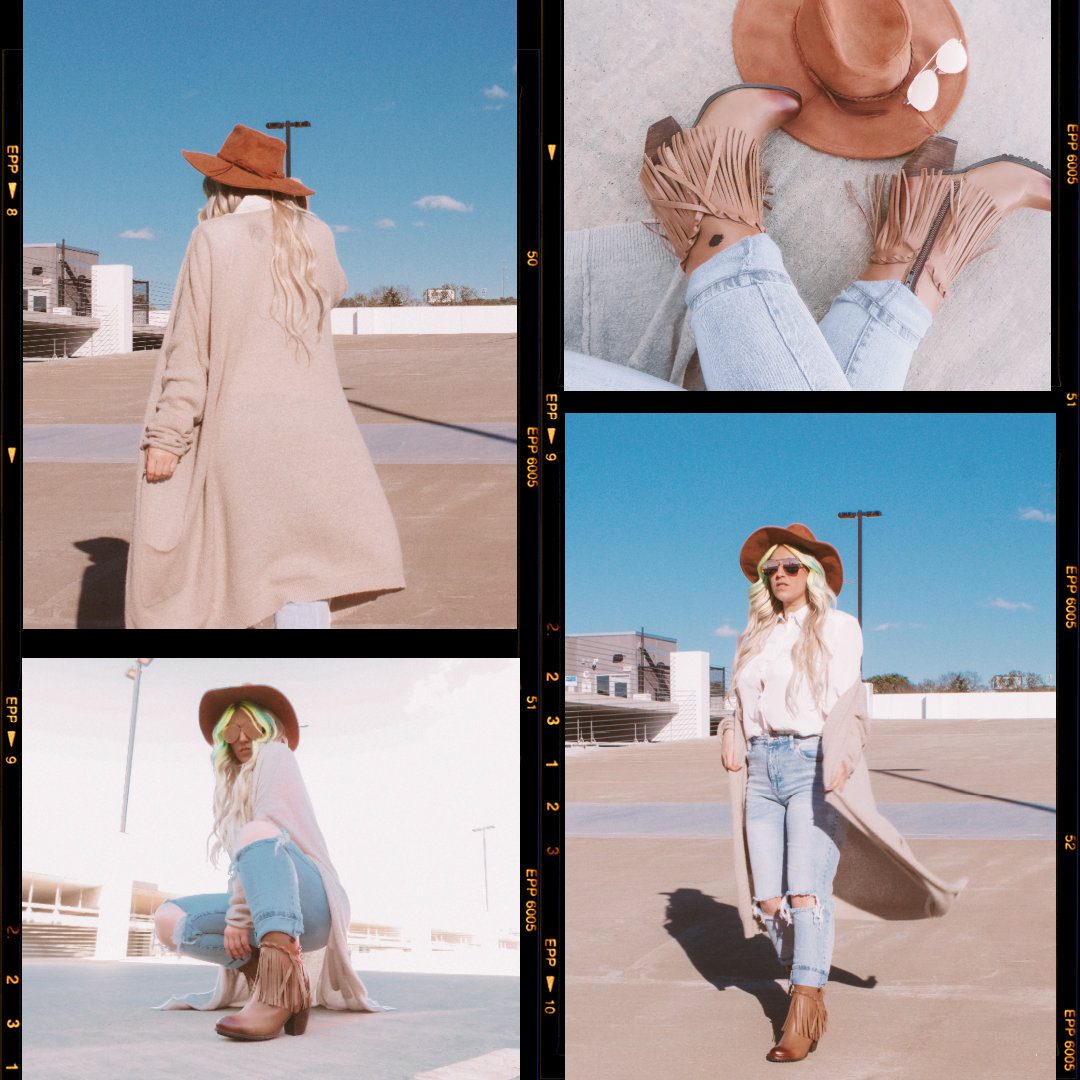 Last but not least; accessories.
Shoes, jewelry, sunglasses and hats. I always have had great luck thrifting accessories.
For this outfit I actually thrifted almost everything! The jeans are from Walmart, not secondhand but only $20 so still a deal!
I thrifted the hat, long sweater, white vintage blouse, and got the shoes secondhand online! Yes you can shop secondhand online, POSHMARK and DEPOP are my favorites.
I hope this helps you get inspired to dig through your local thrift stores, buy things outside of your comfort zone and create cool unique outfits! <3