Caramel Apple Pie Fudge/Valley Fudge & Candy
For this edition, the 715 looks south to the 608. On a recent visit to Klinger Farm Market north of Chippewa Falls, my wife spotted an intriguing dessert: Caramel Apple Pie Fudge. Observe: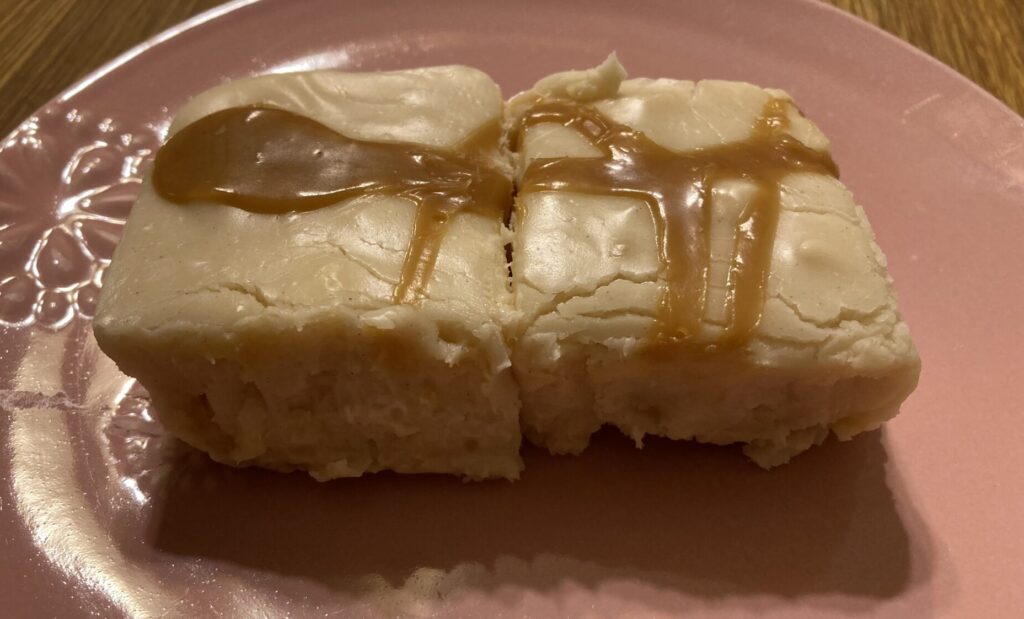 Naturally, I'd be most interested if it came from western Wisconsin, and it does: Valley Fudge & Candy down in Coon Valley, on the road from Westby to La Crosse. I've driven by their location a few times in my life, but have never found their delicacies up here in the Chippewa Valley. It's a good thing a connection was made form the Coulee Region.
What makes the Caramel Apple Pie Fudge special in the opinions of both me and my wife were the unexpected bits of apple within the fudge. You're savoring the richness of the caramel drizzle and the apple flavor, then — ooh, a chew of actual apple. Quite the nice inclusion.
Flavors changes with the season, but if you want the same top-notch fudge experience we enjoyed, you can take the scenic drive south to Coon Valley, or go to Klinger if you don't want to drive that far, or peruse Valley Fudge & Candy's website. Either way, you're finding some tasty Badger State fudge, and you'll want to return as autumn turns to winter, and winter turns to spring, and spring turns to summer…