Deep Fried Brownies/Milwaukee Burger Company
So, you know the burger at Milwaukee Burger Company are legend. As are the cheese curds. And as are cheese curds on a burger. I've been there many times and enjoyed every burger variation I've had.
Here's the trick: saving room for dessert. I say that since the burgers are so freaking awesome, I have to plot my consumption to get to the sweets at the end, which are as worth ordering as the appetizers and the main course. Yes, the malts at MBC are splendid, and I'll come back to them in a future edition of "Dessert Valley, Wisconsin." However, I wanted to spotlight an item you won't find much are the region, something quite on-brand for Milwaukee Burder Company: Deep Fried Brownies: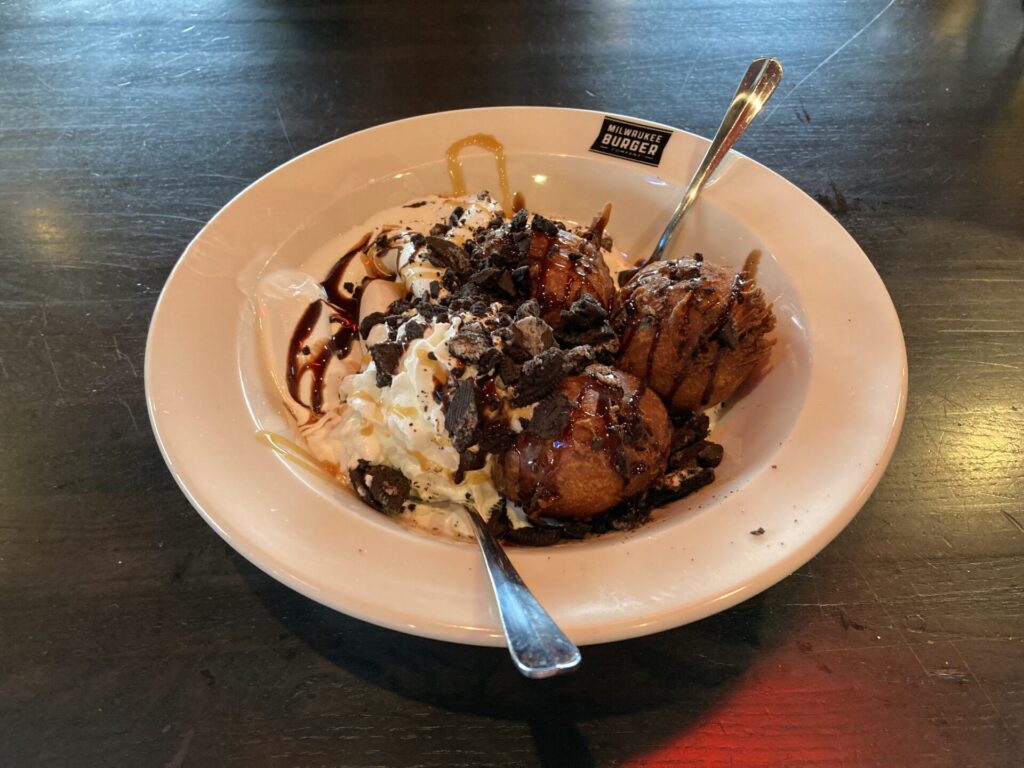 This was actually a newer menu option from my prior, pre-pandemic MBC visit, but I was glad to see it and eat it. It is essentially the brownie version of one of their deep fried cheese curds — which, if you know from going there, are some of the larger curds you will come across in a state already known for that cheese delicacy. You get two-inch-diameter brownie balls, encased in a not-too-soft/not-too-hard deep-fried coating, sprinkled with Oreo cookie bits.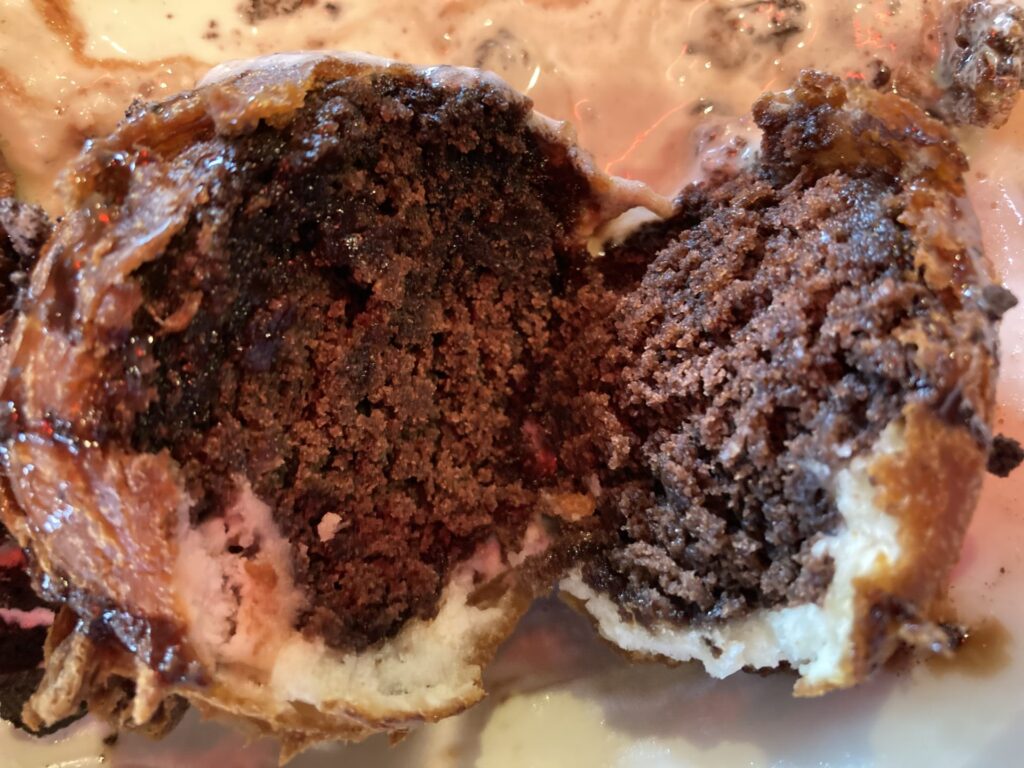 Surrounding the three brownie balls are ice cream, whipped cream, and chocolate & caramel syrup; I mean, it's a Milwaukee Burger Company serving, so you're gonna get *a lot.* Heck, if you wanna pay a visit just for this, you'll leave full and happy. Thankfully, my wife was with to help split (and take home a brownie ball for at-home tastiness later on).
If you want maximal dessert, get the MBC Deep Fried Brownies. It's a very Milwaukee Burger Company-way to satisfy your sweet tooth.