Cinnamon Sugar Pretzel Bites/Northern Tap House
Pretzels are typically thought to be a savory sort of snack. You get the salt, you get the dough, you might have peanuts or a beer to accompany the food. At first blush you don't necessarily expect pretzels to be, on their own, a dessert. Pretzel bits mixed with chocolate/peanuts/peanut butter as part of a candy bar or ice cream? Sure. But just *pretzels*? Hmm.
Northern Tap House makes the concept work.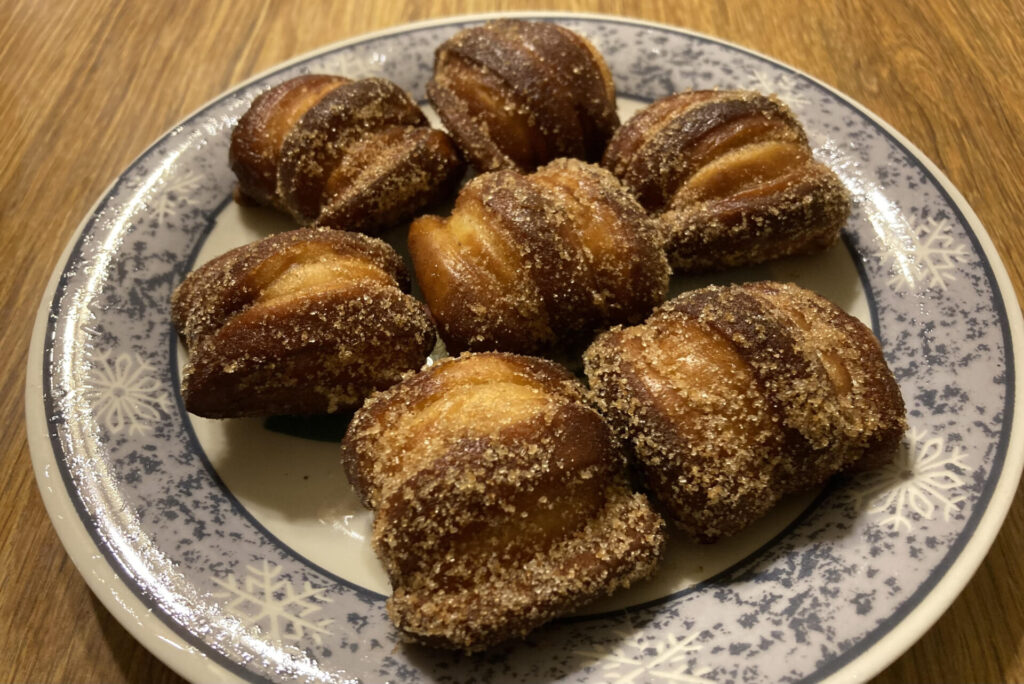 Just in time for the holidays, there I came across a dessert highlighted by cinnamon sugar: pretzel bites. As you can see, they're almost like miniature loaves of bread — mini-pretzel buns, really — adorned with the right amount of cinnamon sugar. It's not a holiday dessert per se, but it surely qualifies.
Here's the thing: I'm not the biggest pretzel fan. Soft pretzels? Sure. Hard pretzels? I'll eat 'em, but the pretzel craze of the last decade or so has kinda left me cold. Just, meh.
These bites left me warm. Being soft obviously helps, but the sweet exterior complements the savory dough. I could learn to regularly like pretzels with this (I'll bet if I made a homemade cream cheese dipping sauce to go with the leftovers I have at my place, that'd make it a regular-plus).
When you place your dessert order at Northern Tap House, especially in the lead-up to Christmas, go for this one. And learn to appreciate the pretzel in a new sugary way.