Donut Holes/Bloomer Bakery
I first discovered the donut hole as a kid. My dad would bring home a box from one of the Eau Claire grocery stores, and they proved quite the convenient way to eat a donut. Heck, you might find yourself eating more than the equivalent of a regular donut by the time you were satiated.
Being satiated was my goal on a recent Saturday afternoon, having done some strenuous work in the morning (including clearing a good lot of snow from a recent storm), and being on the road away from my usual kitchen's worth of lunch options. Driving along Business 29 in Chippewa Falls, I spotted the electronic sign on the Cenex saying "BLOOMER BAKERY DONUTS." Okay, that's a good idea — and a good dessert to try for "Dessert Valley, Wisconsin."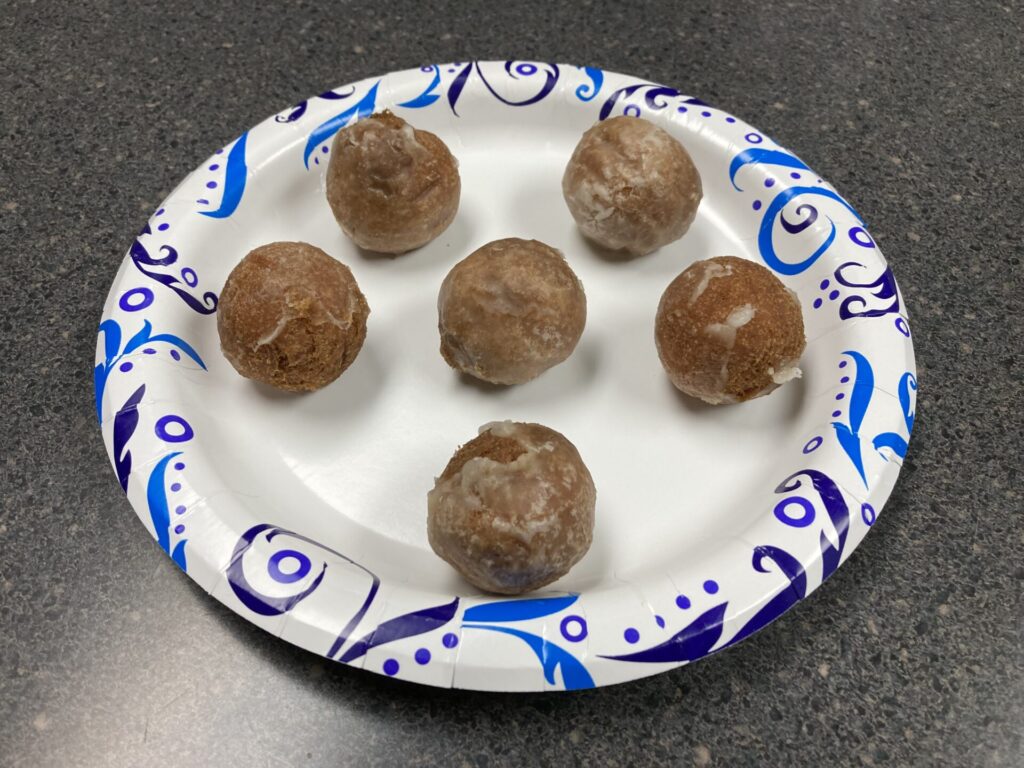 Bloomer Bakery is on Main Street in Bloomer — I haven't made my way there yet, but I'm glad their baked goods made their way south to Chippewa Falls. If you check out their menu, you'll see the classics: donuts, cookies, cupcakes, pastries, bread, and buns, all made just a bit north of the 45th parallel.
When I found the Bloomer Bakery display at that Cenex, I decided to get something easily edible on my travels, and also something I hadn't gotten in awhile. Donut holes matched both needs. The ones I purchased had a sweet glaze, and almost a warmth of sorts to the cake interior. What seemed like a sweet and possible-spice contrast worked well together.
You might find yourself wanting something filling and tasty on the road. If you're around Bloomer, you'll find what you need at Bloomer Bakery (or perhaps at a Cenex in Chippewa Falls).