You know you live in a predominantly-Scandinavian part of the country when one of the local grocery stores sells a Scandinavian dessert amongst its baked goods. Being half-Norwegian, this particularly warms my Nordic heart.
My discovery came this December walking through Festival Foods and spotting, next to the pies, a globe of bread covered in frosting. Well, *this* is different. And fodder for "Dessert Valley, Wisconsin." That globe: Yule Kaga.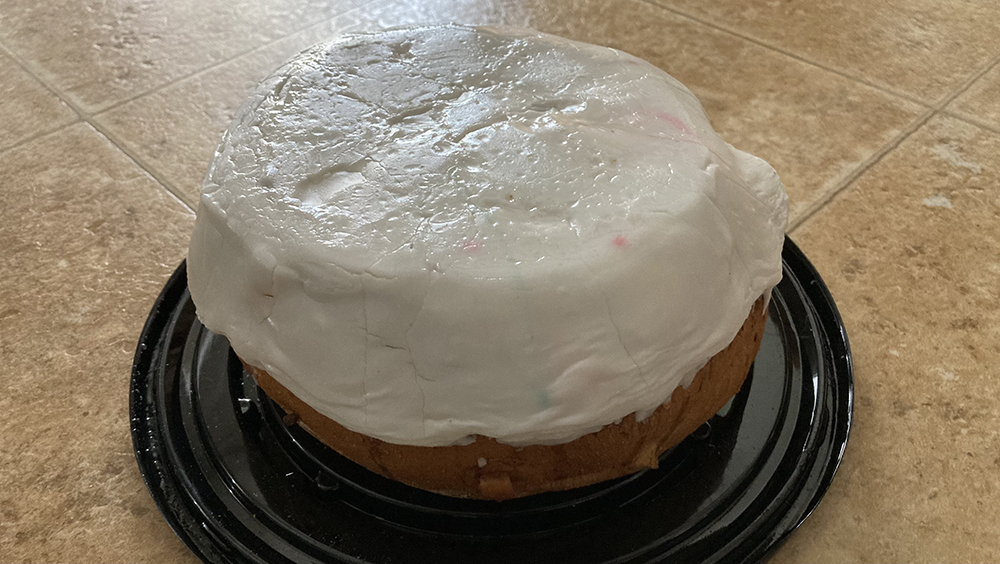 As with other foreign-originated desserts that I have found of late, this one comes with multiple spelling options: julekage and jule kaka are among the most-common variations. Essentially, it's Christmas bread (yule/jule having its origins in Norway and connected to the celebrations of the season, and kaga/kaka with cake). You find dried candied fruit and golden raisins amongst the soft, nutmeg-spiced interior bread, with that layer of white frosting covering the outer crust.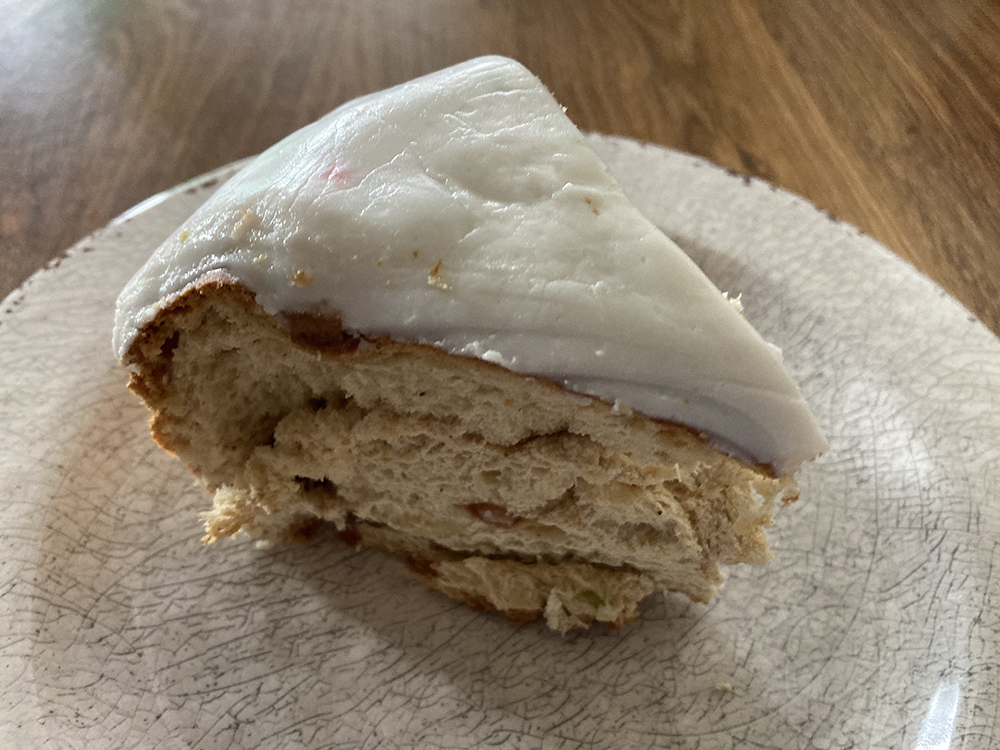 True, not everyone will have a taste for dessert involving candied fruit — i.e. fruitcake. And, yes, when one of my grandmothers would send my family an annual Christmas fruitcake, I found it tolerable with copious amounts of Cool Whip. Well, as I've matured, (1) I don't need anything sugary to go with fruitcake, and (2) have generally opened my taste palate to delicacies involving candied fruit. Mix in the heritage from Scandinavia, and I feel like I'm enjoying something my ancestors might well have eaten, whether in Norway or after emigrating to Wisconsin, Minnesota, or Iowa (depending on where each ancestor alighted).
Whether Norse or not, give the yule kaga a try during the holiday season. You'll be experiencing a little western Wisconsin history to go along with the arrivals of the Christmas snow and cold (and, hopefully, no tornados!).