Every had a cheesecake chimichanga? Ever had a xango? Same thing.
Essentially, we're talking a smaller amount of cheesecake wrapped in a tortilla (pastry-style), seasoned with cinnamon and sugar, and covered in sweet sauces (i.e. chocolate) accompanied by ice cream or whipped cream. For example, what you find on the dessert menu at Azul Tequila in Eau Claire: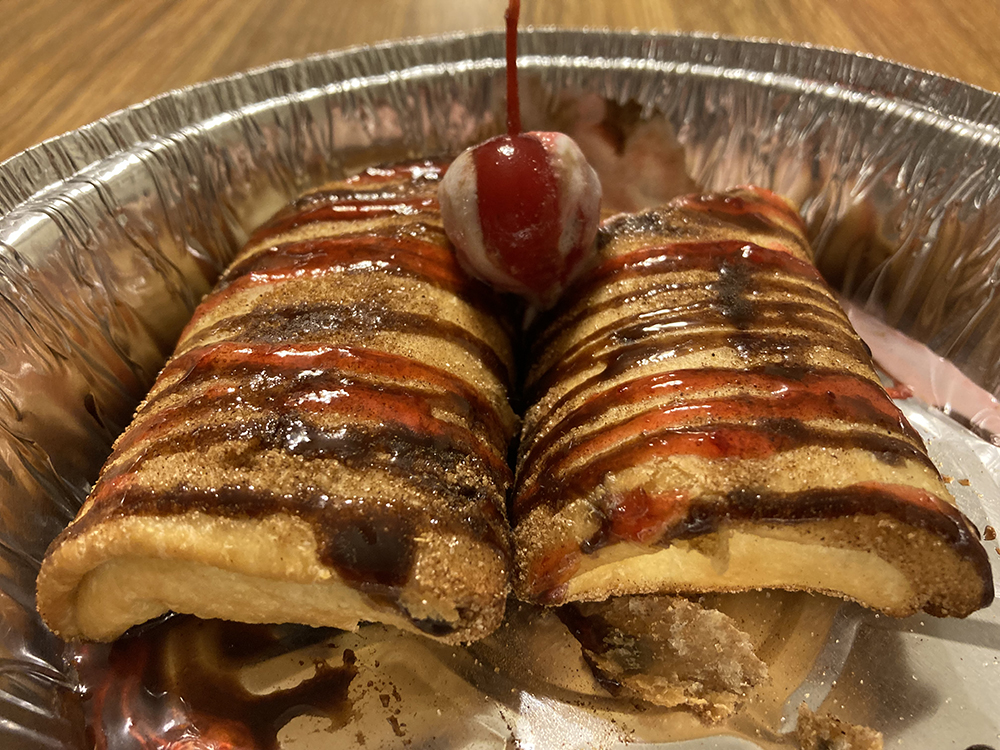 You might almost think of it as a Mexican version of cannoli, albeit as a cheesecake, and it's served warm. The deep-fried tortilla had a nice ribbing, the cinnamon added a nice touch, and the cheesecake was the right kind of rich. All in all, not a heavy cheesecake, and perfectly satisfying.
Getting it to go meant it was in the manner often eating in Mexico: as a street or party dessert. Of course, eating it at Azul Tequila works just as well, it tastes just as splendid.
Go xango for dessert, and have a different — yet tasty — type of cheesecake.