Peanut Butter Heath Pie/Cadott Family Restaurant
A family restaurant is a place for comfort food. Whether you go to sit down, or to get something to go, your stomach will feel all nice and warm when you're done eating. Pie is a solid family restaurant staple. Pie is what I got…in Cadott.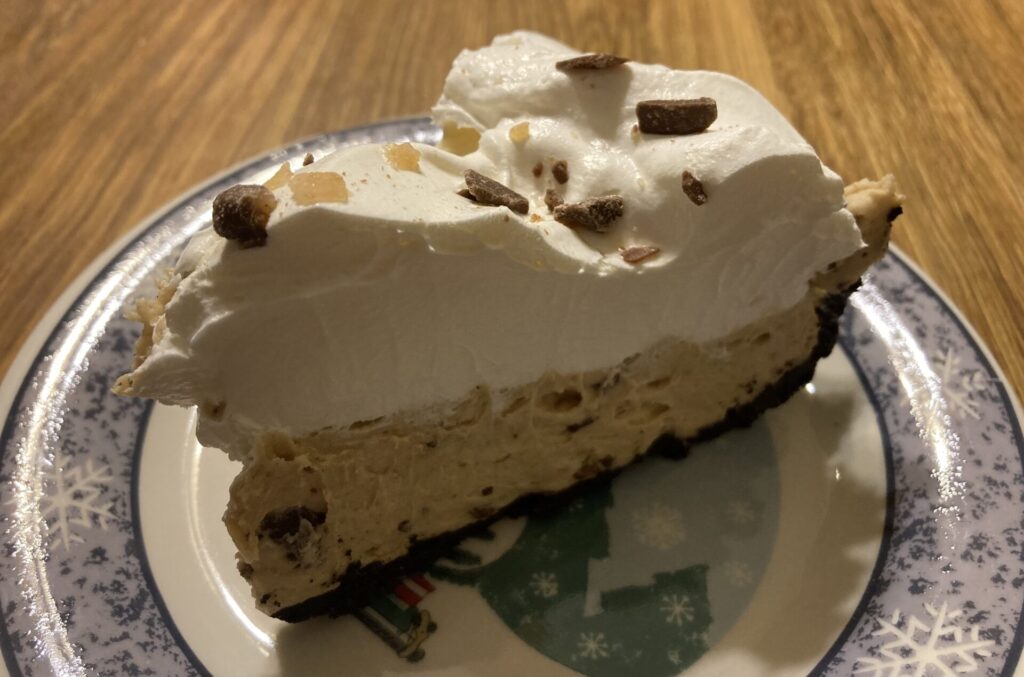 So you're driving along Highway 29, and you need pie. It happens. Granted, when I was recently at Cadott Family Restaurant, I didn't go in expecting a pie craving…until I saw the pie case at the front. Now I needed pie.
There were the classic assortments of thick pies: cream pies, fruit pies, etc. I was ultimately getting dessert to go, so before heading out, I got a slice for me and a slice for my wife. I got her the raspberry cream cheese; myself, the above-pictured peanut butter Heath.
One slice, and I was set. It filled me up right, right a smooth peanut butter filling at the base, and not an overwhelming amount of candy on top. Classic pie from a family restaurant.
Do the family restaurant thing, and when driving in the vicinity of Cadott, do the pie.