Happy Fat Tuesday! Or, I hope you had a happy Fat Tuesday — it all depends on when you're reading this edition of "Dessert Valley, Wisconsin."
For the occasion, I took a recommendation from my Greatest Hits 98.1 co-worker, John Murphy. He recently gave me a heads-up that Stella Blues in Eau Claire — the main cajun location in the Chippewa Valley — was serving beignets with ice cream. They do that at other times of the year, but with Mardi Gras fast approaching, it seemed apropos that I try some now. I did. Ils étaient très bien.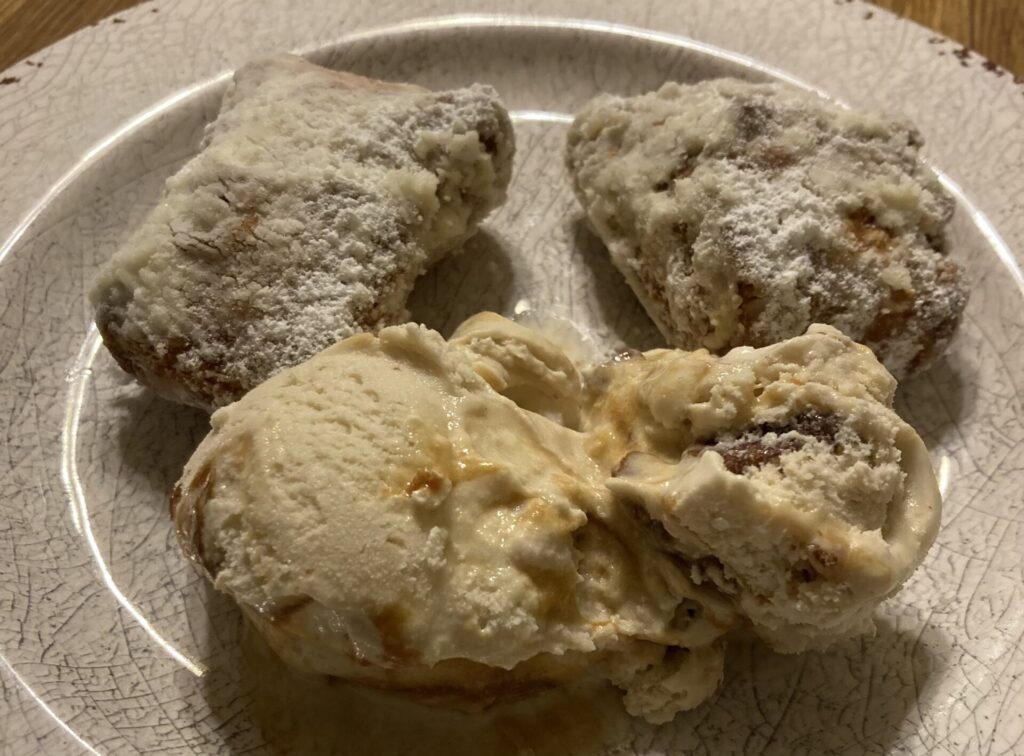 If you're not quite familiar with the pastry, it's deep-fried, made from a pâte à choux. As you have probably guessed by now, it's French in its base, though the history does stretch back to the Romans. Since, of course, New Orleans has a strong French culture, beignets are a natural, having arrived with French colonists and those with French heritage.
Like in N'Awlins, the Stella Blues beignets were served with a solid blanket of powdered sugar, a good contrast to the buttery richness of the dough, and the crispy flakiness of the exterior of each beignet. Add a bourbon ice cream to go with, and a new contrast comes into play: the intensity of the bourbon against the sweetness of the pastry.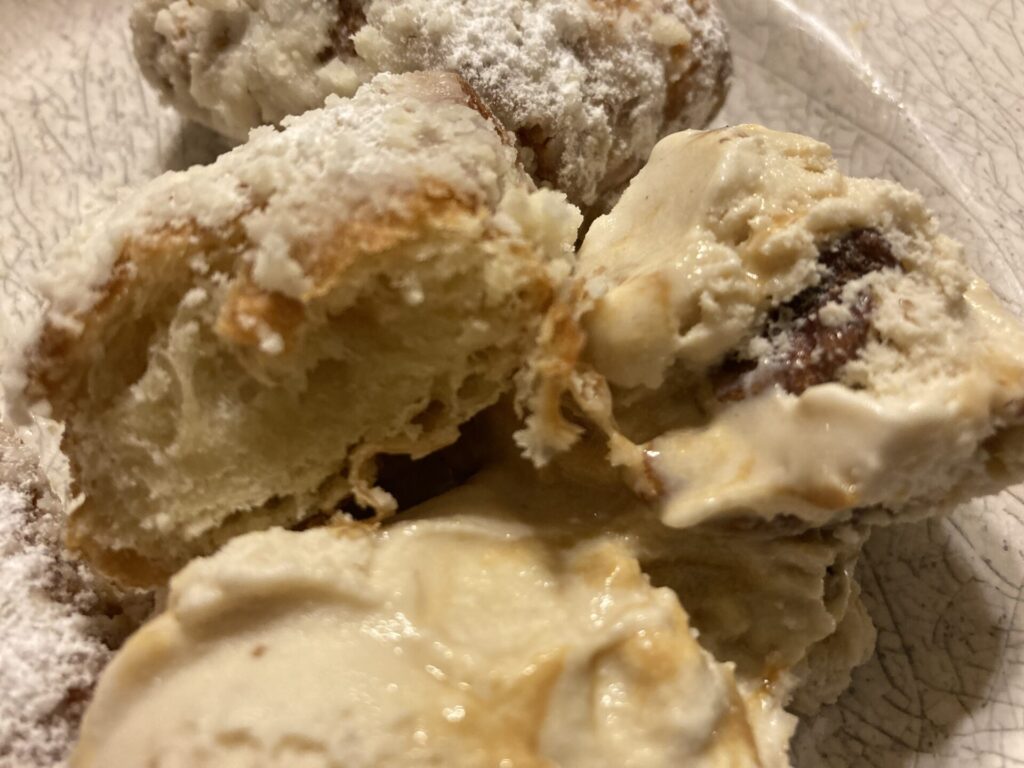 If this is reaching you post-Fat Tuesday, you should have future opportunities at Stella Blues to get that cajun dessert (or, well, you could call it post-dessert breakfast, since it is often served that way in New Orleans). Prendre plaisir!