Apple Kolache/Kahvi Coffee House + Cafe
I don't think I expected that one of my first desserts involved in multiple posts would be the kolache, yet here we are. If you regularly read this blog, you may recall I wrote about raspberry kolaches from Bomehian Ovens in Bloomer. Today, I write about apple kolaches from Kahvi Coffee House + Cafe just south of Eau Claire.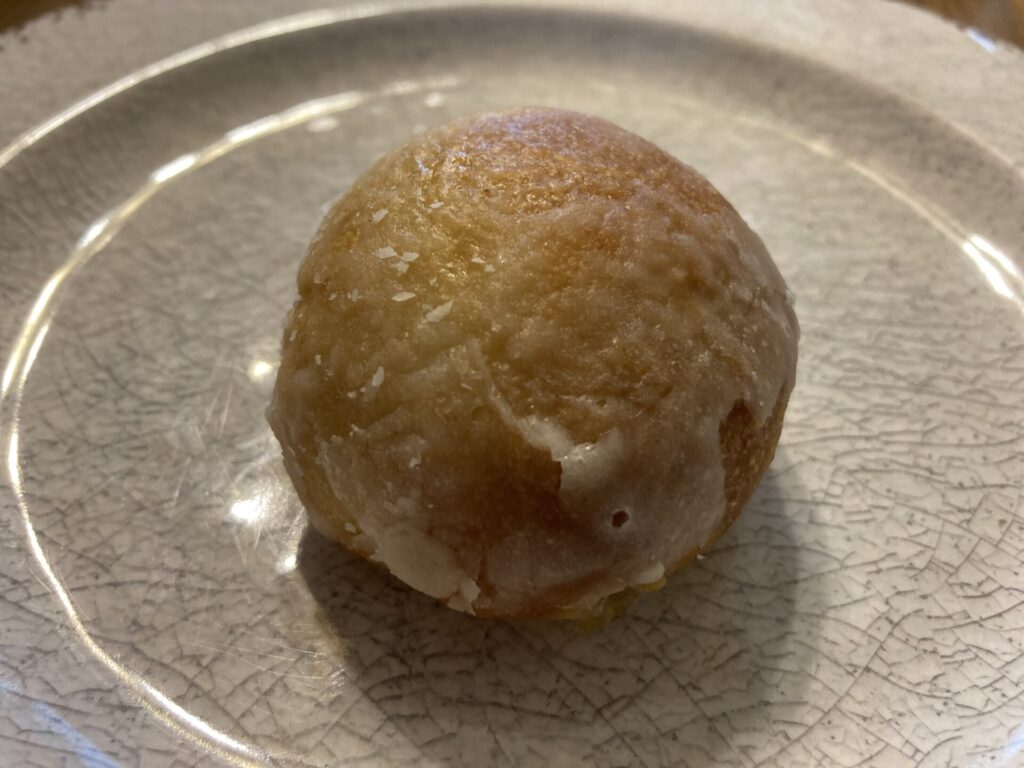 Again, a koloche (or kolach, or kolace, or kolacky): filling with a dough wrapping, usually with a sweet filling, and potentially something sweet on the exterior (not for meat kolaches, obviously, but that also would not be a dessert). As you can see, this kolache was small (around golf ball-sized) with frosting. Split it open, and reveal the cinnamon-infused apple: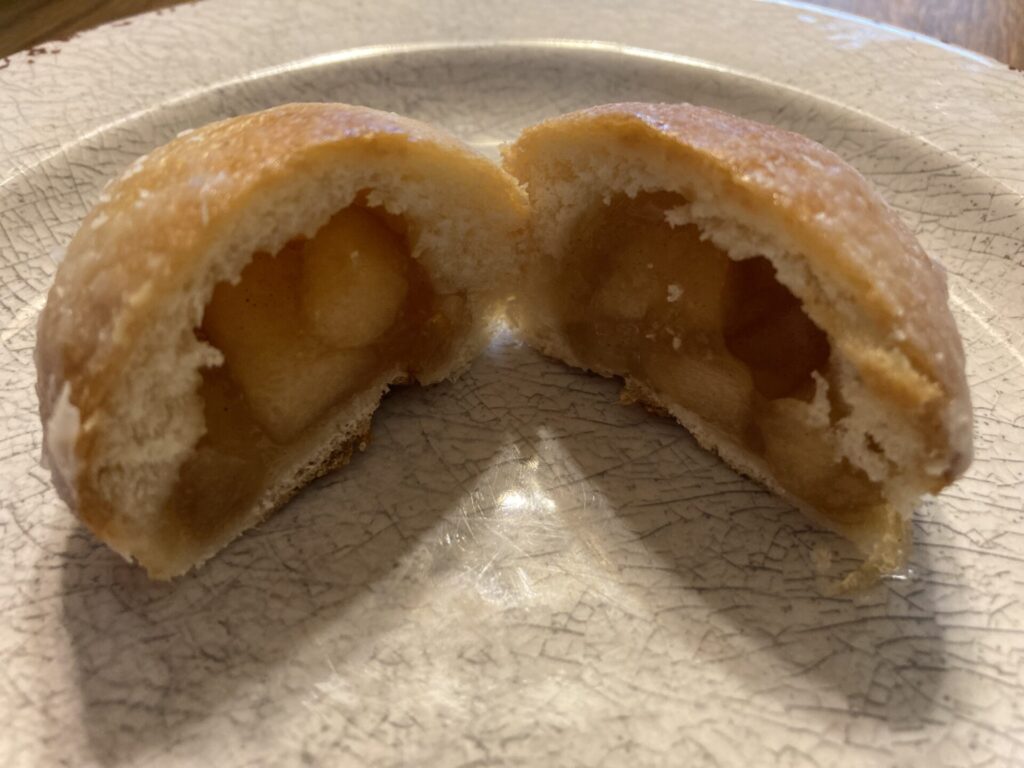 The dough was fairly easy to slice down the middle, with a just-right consistency. The apple had the right amount of tang. And, even with it being smaller than many baked goods, it ends up being good for when you want a quick sweet treat. Plus, it can go really well with coffee or tea for a light breakfast, or a lighter lunch dessert, or, heck, even a snack.
Kahvi gets its name, as you might expect, from the Scandinavian word for coffee (as someone half-Norwegian, I'm naturally drawn to a place like their's) — you may have driven by the restaurant on Highway 93 south of Eau Claire. Driving with a baby in the car and wanting a dessert, the drive-through comes in really handy. You'll find multiple types of baked goods and beverages on the menu, including dessert and non-dessert versions of kolcahes.
So, do like me, and continue your tour of European-styled desserts beyond the Eau Claire city limits…and maybe even drink some "kahvi" while you're at it.