Deep Fried Bananas w. Mochi/Akame Sushi
Bananas go well in numerous contexts. They go good on cereal, you can do a peanut butter-and-banana sandwich, you can eat them solo — really, bananas can be eaten at all times of the day. Of course, they also count for dessert — banana splits, banana cream pies, and…deep-fried bananas.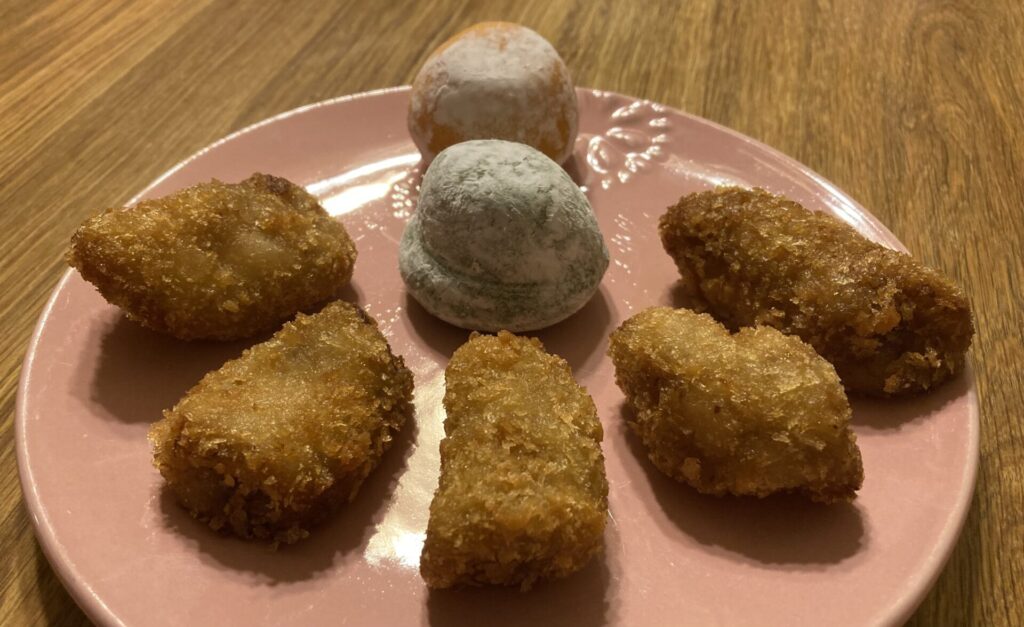 My wife and I ordered out from Akame Sushi in Eau Clare, and in addition to a delicious set of dinner items, we got an order of deep-fried bananas with chocolate sauce. To contrast, we ordered a couple mochi ice creams: mango and green tea.
Deep-fried bananas are common in parts of eastern Asia; in Japan, you're likely to find them as banana tempura. Simple: they're deep-fried chunks of banana, and, as you'd expect, they taste awesome. The sweet and the savory are all in one bite (or two).
Meanwhile, mochi ice cream — invented by a Japanese-American — takes the concept of mochi (a rice dumpling) and transforms it into a shell around an ice cream filling. If you ever wanted to pick up ice cream to eat it, this is the route you wanna take.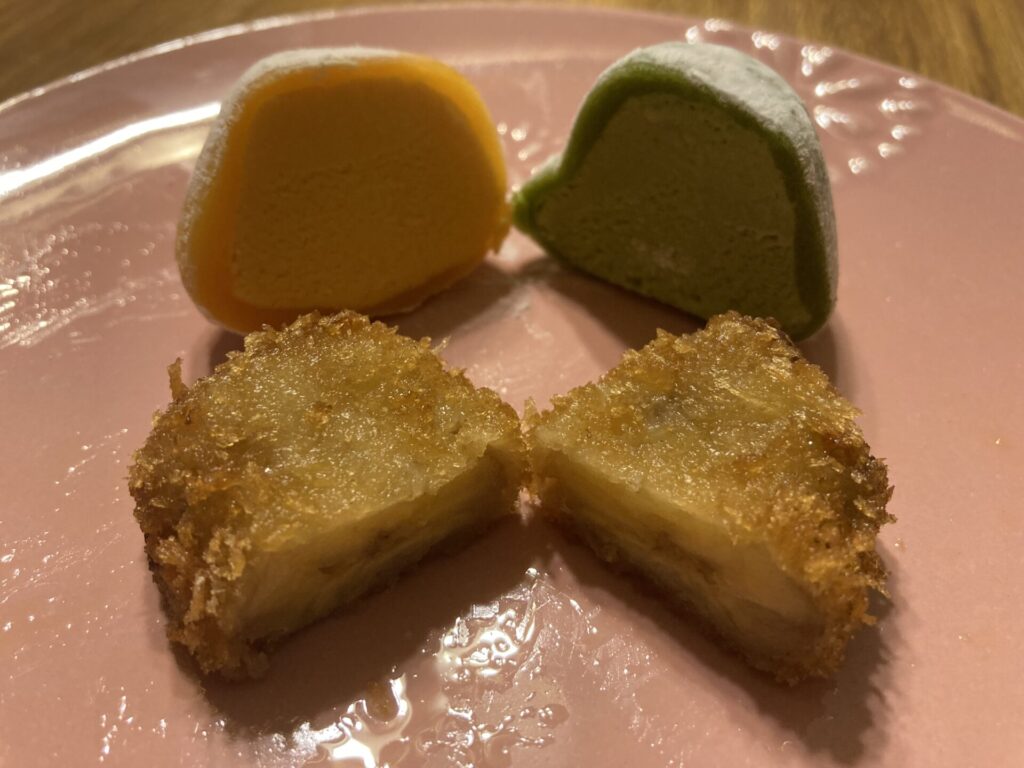 The deep-fried bananas also came with chocolate sauce, often accompanying versions of banana tempura. You can drizzle it over the top, or dip the banana bites.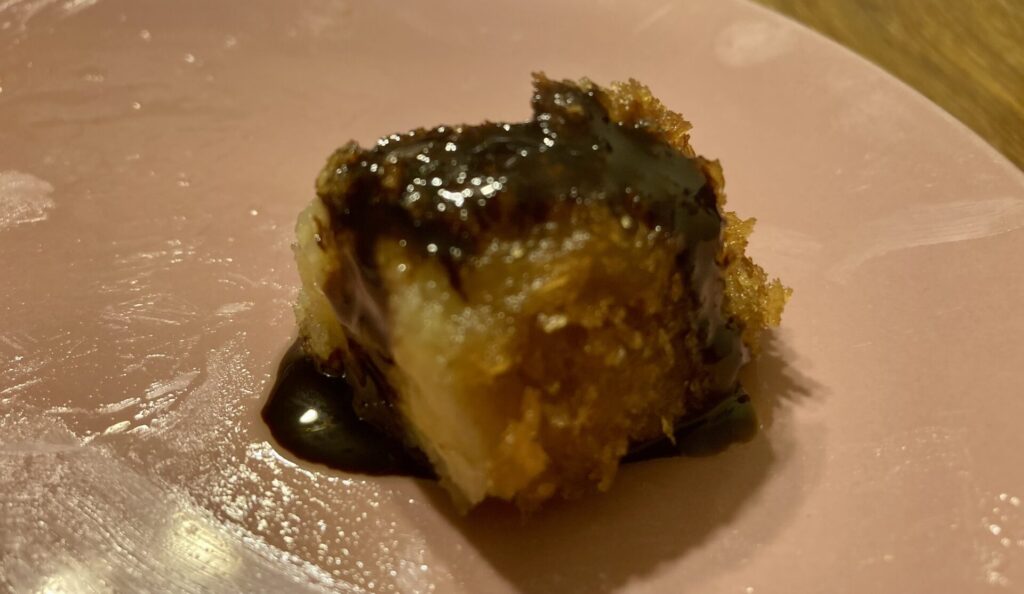 This dessert exhibits the best of contrast: the crispy deep-fry with the soft banana; the firm-yet-flexible mochi around the smooth ice cream. It's a solid Japanese dessert option, and does a good job of finishing-off a meal of sushi, or teriyaki, or anything from that regional cuisine. The good new is, you needn't book a flight to Japan — just a drive to Akame Sushi.