Pumpkin Muffin/The Coffee Grounds
I'm going to do something most people cannot fathom doing, something I did not realize I was doing when I did it: eat and write about a pumpkin-related food outside of autumn.
Lately, it seems as though there is a culinary rule that one must include pumpkin "something" in one's diet after Labor Day and into Halloween. Of course, there's pumpkin pie for Thanksgiving and leaning into Christmas, but otherwise, pumpkin recedes for the remainder of the year. However, when I stopped by The Coffee Grounds in Eau Claire to find a dessert item, I spotted green seeds on a cylindrical baked good. What was it, I asked? A pumpkin muffin.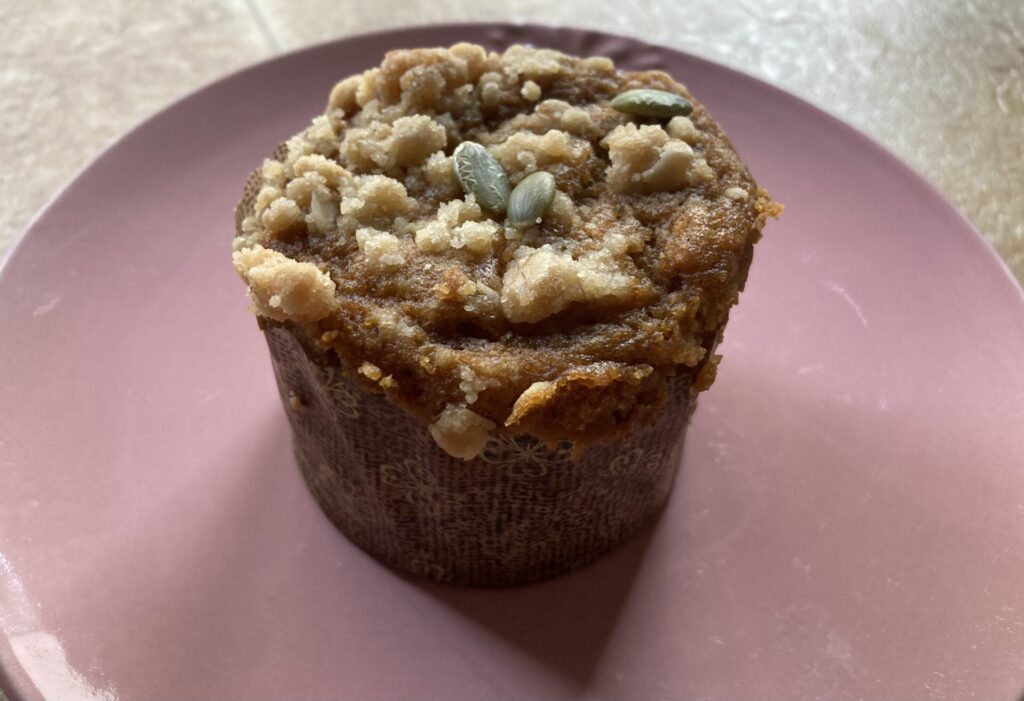 Ah, yes, pepitas, aka pumpkin seeds, were adorning the top of the muffin. I have never seen a muffin with pumpkin seeds — well, I had also never seen a muffin that didn't have the typical "muffin top." This was a surefire buy.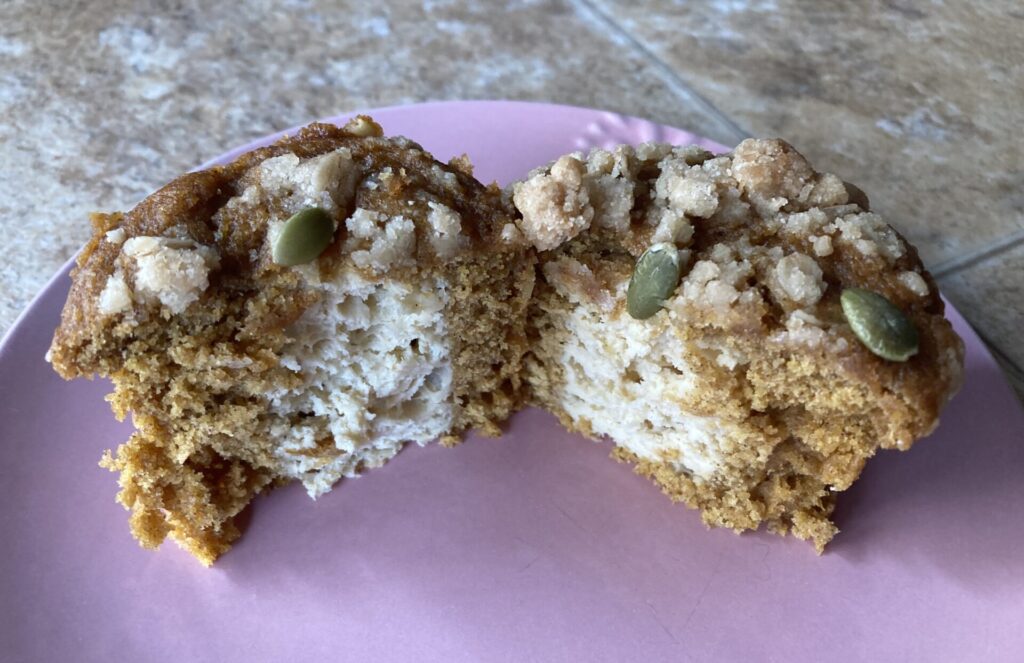 It was a surefire win, as expected. I've been to The Coffee Grounds a solid number of times (ironically, for many years without drinking coffee, in my pre-2017 "I don't like coffee" phase), so I've tried their baked goods. Saving it for breakfast the following morning, it maintained its proper level of moisture. As you can see in the above photo, the interior had a different texture and flavor — like a muffin creme of sorts, and even though I could not quite place the flavor (I should have had my wife there — she's expert at picking out flavors), I liked the contrast to the rest of the muffin. Those pumpkin seeds added a but of a crunch, while serving their decorative purpose. And, while I had my go-to of milk with a baked good, I had a few coffee sips with the last bits of muffin (now that I'm a post-2017 coffee lover) — both beverages pared well.
There are some nice different takes on baked goods in the display case at The Coffee Grounds, so I would encourage you pick one or some up when you are in the area on the southeast side of town. I would even recommend you dare yourself and have something "pumpkin" in a warm-weather month. The taste will reward you.