Strawberry Bliss Cocoa Bomb/B Bops
Have you had a cocoa bomb? Until a couple years ago, did you even know what a cocoa bomb was? Did the prospect of consuming something involving a "bomb" frighten you?
Well, for me, the latter…no, but the rest, sure — I think I saw my first cocoa bomb at a grocery store in 2021. When I went to The Local Store to find some more local dessert goodness for "Dessert Valley, Wisconsin," I saw a locally-made specialty cocoa bomb. So, bombs away: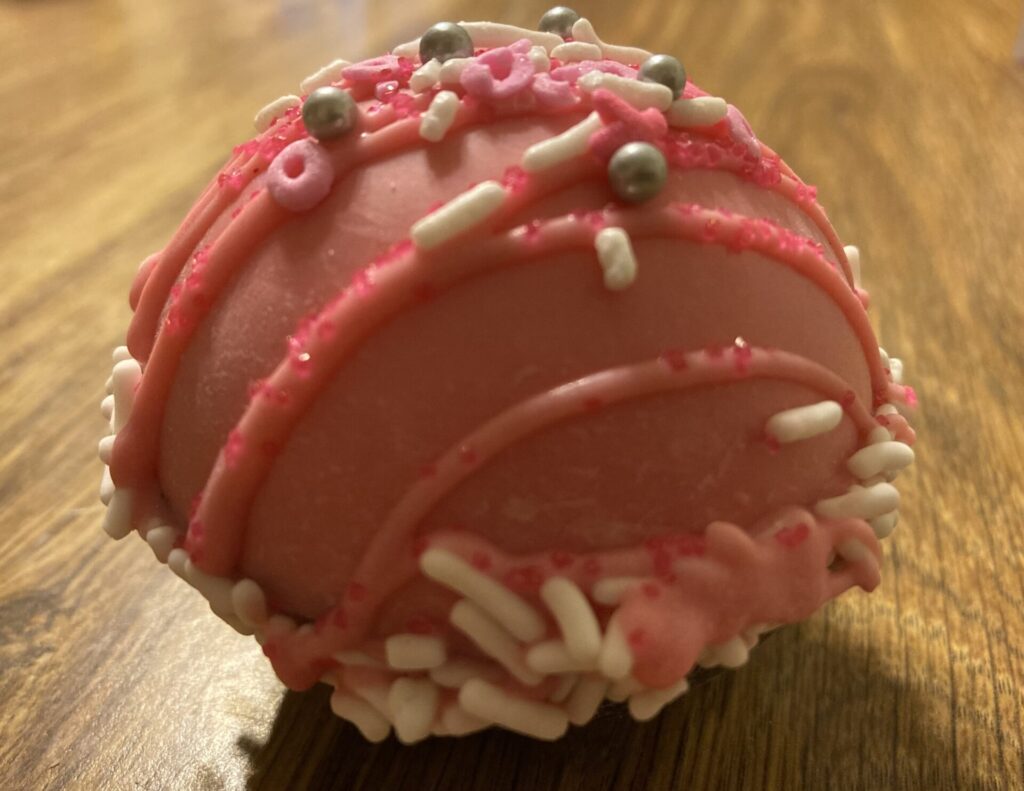 B Bops is the local company that made this particular version: the Strawberry Bliss Cocoa Bomb. They sell the bombs (and other delicacies) at locations like The Local Store, and also do custom versions as you'd like. Now, as for what is a cocoa bomb: two shells of hardened chocolate, with marshmallows and cocoa powder on the inside. You put the bomb in a glass: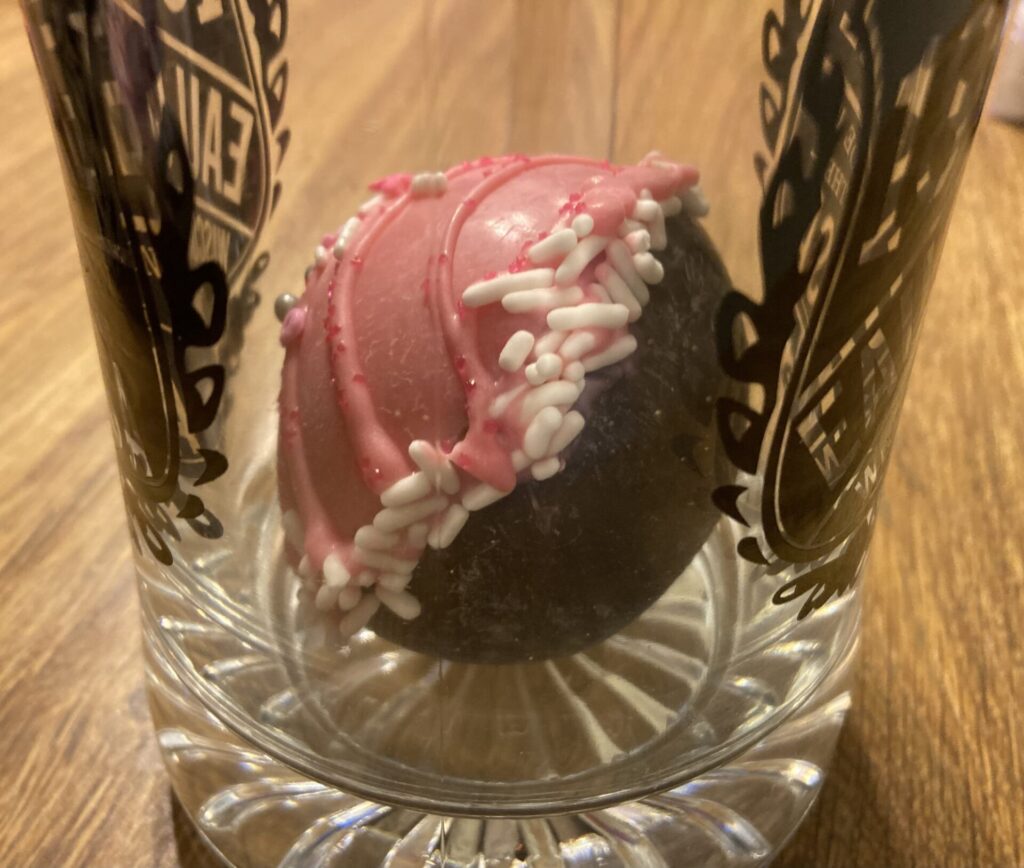 Then pour hot milk over the top, and the shells start to melt, releasing the powder and marshmallows: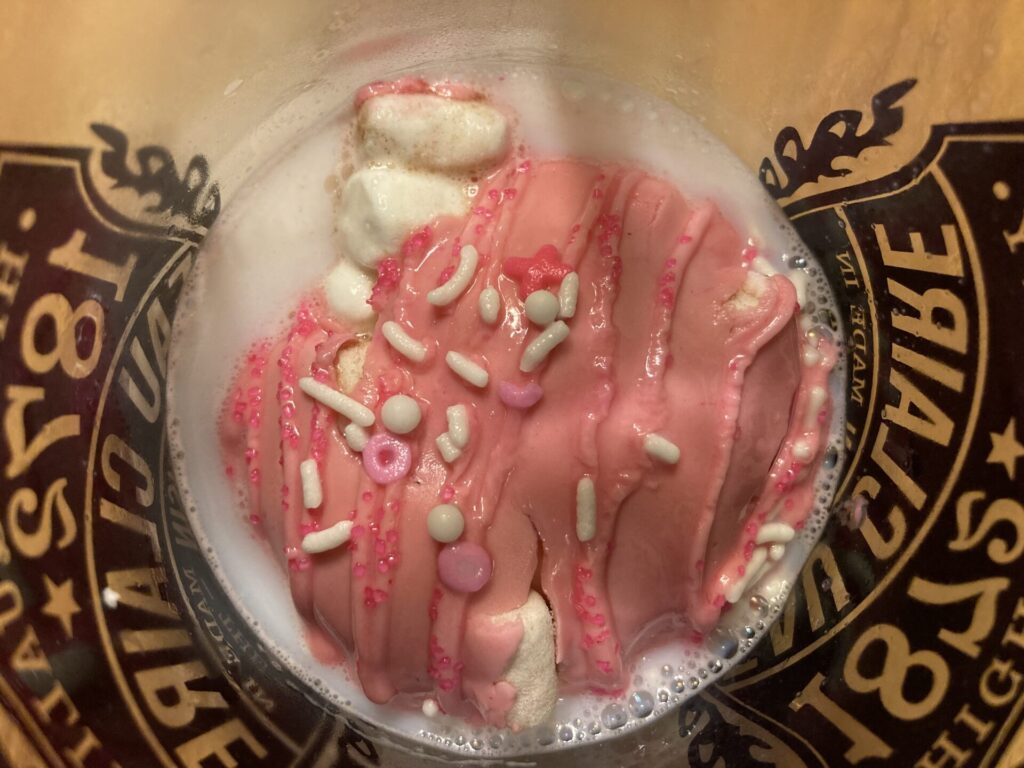 And, bam: hot cocoa.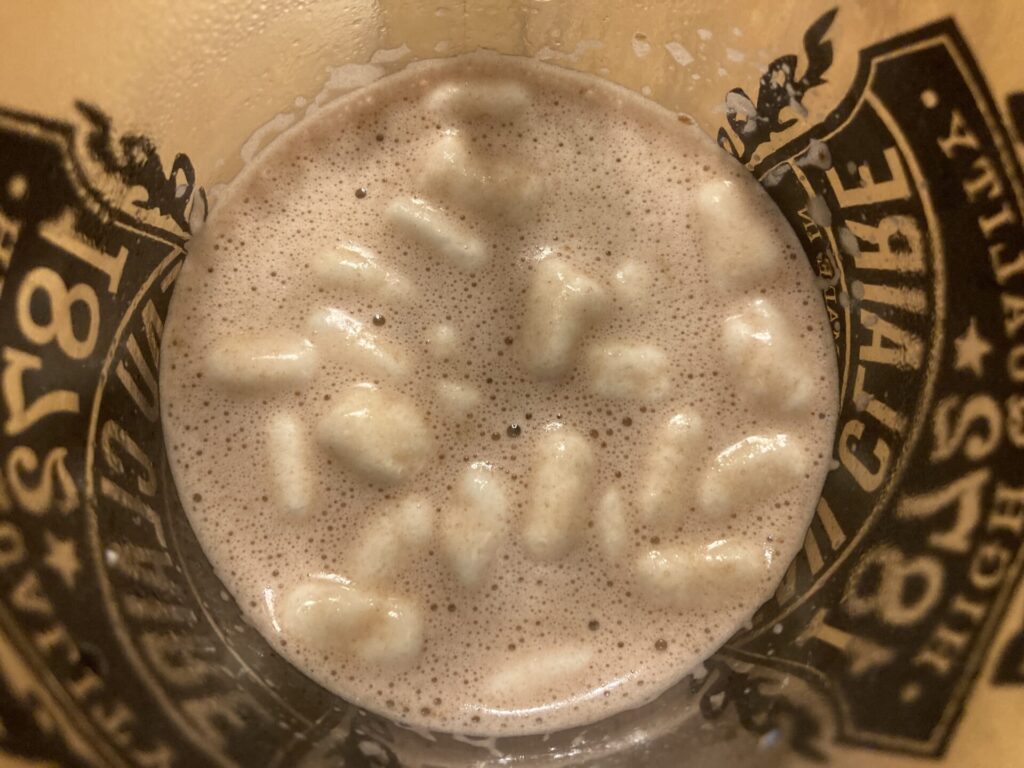 As befits a company like B Bops, there were sprinkles and freeze-dried strawberries involved with the Strawberry Bliss Hot Cocoa Bomb that I drank. The strawberry flavor mixed well with the now-melted dark chocolate shell. All in all, rich and smooth and creamy and just what you want from hot chocolate.
If you're reading this in warm-weather season, break through the idea that you can't have a hot drink when the weather gets hot. Your mouth will enjoy being bombed any time of the year!