What to do for dessert on my birthday? So, so many options. When my birthday came about recently, my wife suggested we take a swing by Olson's Ice Cream in downtown Eau Claire. Thus, it became sundae time on a Thursday: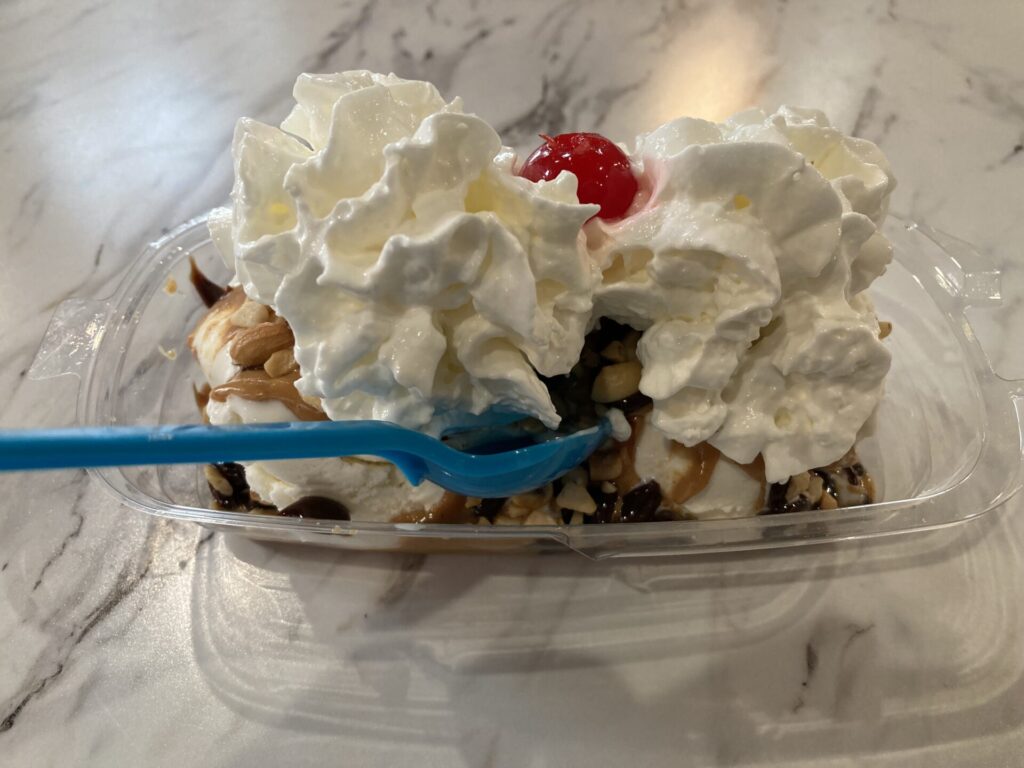 Olson's is another Chippewa Valley food institution that you almost certainly know about, and the ice cream selection is mighty diverse. For example, what initially caught the eyes of both me and my wife was the Chocolate Malt Mountain flavor. Since we usually get something different so we can occasionally try other other's choice, we decided she'd get that variety, and I settled on a classic two-scoop sundae, topped with my ultimate dessert combo: chocolate (to be more precise in this instance, hot fudge) and peanut butter.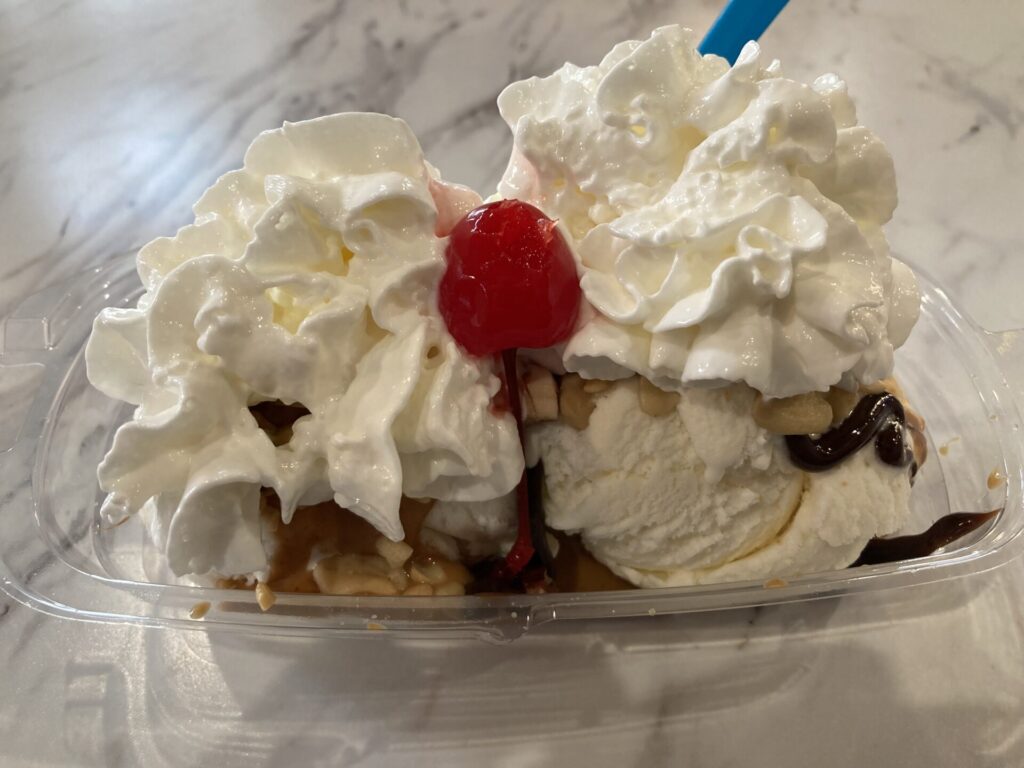 This was just the right amount for a good birthday dessert, topped with whipped cream, nuts, and a maraschino cherry. Exactly what you hope for in a sundae.
So, there you go: good ice cream from Olson's, as you would expect. And it tastes even better when it's your birthday.