Triple Chocolate Cookie/Menomonie Market
Generally speaking, there are three common types of chocolate: milk, dark, and white (yes, yes, I know there's no cocoa in white chocolate, but we're talking what you usually see as "chocolate"). The best is to combine all three types. For example, in the candy bin in the lobby of the radio station, someone (probably our GM) dumped a bag of "fun-size" milk, dark, and white chocolate Kit Kats; naturally, I picked up one of each type and alternated them.
However, since this is AroundThe175.com and not AroundThe01904.com, it's more appropriate to write about a Chippewa Valley-based arrangement of the three chocolates. Hence, the Triple Chocolate Cookie from Menomonie Market: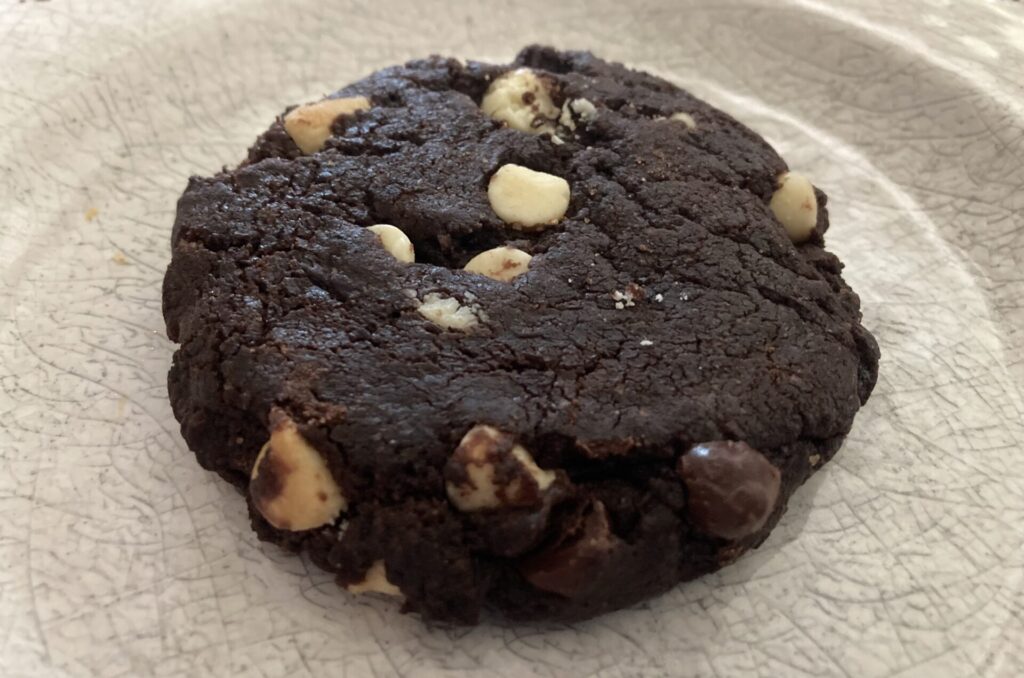 Menomonie Market Foot Co-op recently merged with Just Local Foods, and they're soon (i.e. 2023) to move their Eau Claire location from the old gas station at the corner of Farwell and Washington to the open parking lot by the parking ramp and The Livery. I stopped by their current place, in part to find some local dessert. As I expected, their sweet baked goods display was well-stocked.
Also as I expected, the ingredients in the Triple Chocolate Cookie are all things plausibly found in your kitchen, and all the sorts of things you could reasonably buy in their store, or any grocery store, really. This choice always leads to a satisfying eating. The overall chocolate: the base cocoa power, plus the white and dark chocolate chips, was rich without being overpowering. The texture: soft without falling apart. It's almost like they were made at home.
Home for us is the 715; it makes sense that the cookies from Menomonie Market would taste so good.