Malted Puppy Ice Cream/Casey's Creamery
I'm noticing a mini-trend of malt-flavored ice cream. Now, this may seem redundant: malts have ice cream. So, malt-flavored ice cream is…a malt, right?
In a way, yeah, but the main point is that the ice cream has the malt powder, and that you can't drink it out of a straw (unless you let it melt, in which case, yay, you made a malt out of malt-flavored ice cream). This is a way to get the malt effect in a dish or a cone.
The latest example came upon a recent visit to Casey's Creamery on one of the hills overlooking the Oakwood Mall area. My wife and I were perusing the numerous flavors, and we both noted…Malted Puppy.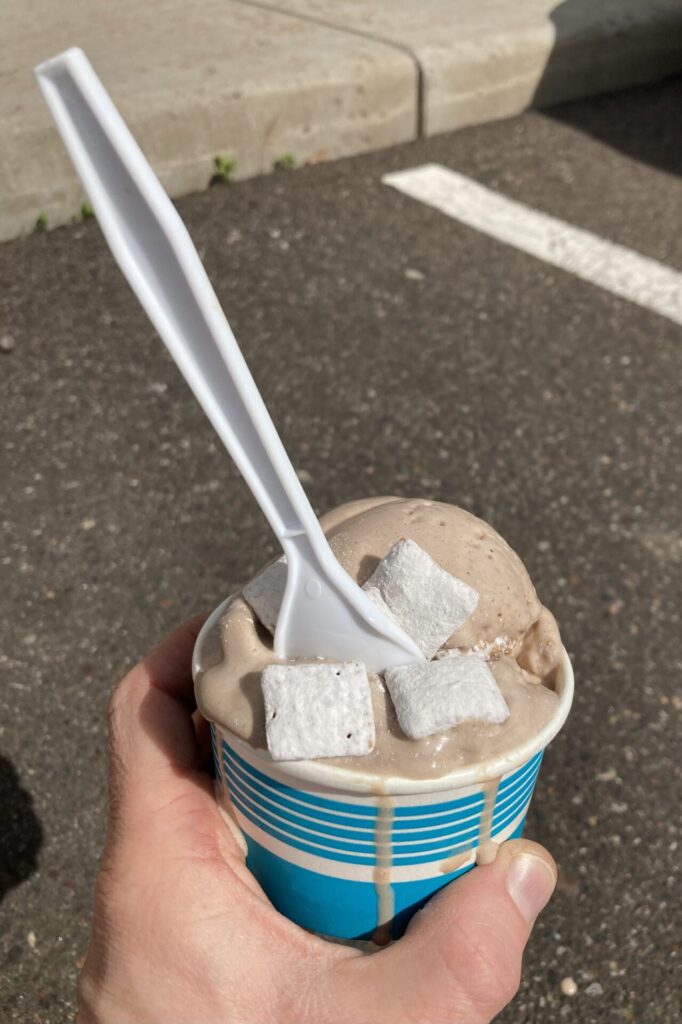 I was talking at the counter with Ralph from Casey's, and he said it was a new flavor. The "Puppy" is puppy chow. I'm a malt fan AND a puppy chow fan, so this sounded like a good choice. Was it ever.
Both my wife and I noted the crunch from the pieces of puppy chow. Plus, the powder sugar and the cereal in provided a solid compliment to the malt-flavored chocolate ice cream. Essentially, this was a more-solid, crunchy chocolate malt. Think of it as the "crunchy peanut butter" version of the "creamy peanut butter" chocolate malt.
Sure, I'll take more malt-flavored ice cream varieties. You will, as well. And, like I noted, if you need your malt dining sipped instead of spooned, take a detour outside in the summer sun before you dive in.