Oatmeal Chocolate Chip Cookie/Great Harvest Bread Co.
Years ago, I was alerted to the bread at Great Harvest on the southeast side of Eau Claire. In fact, I discovered that their Harvest White went extremely well as part of a grilled cheese sandwich — for awhile, I was exclusive to that type of bread for such gooey cheesy meals. Also, I'd almost only get bread there, for no particular reason. I think I missed out on a lot of the sweets, but that has changed in recent years. Take, for example, the oatmeal chocolate chip cookie: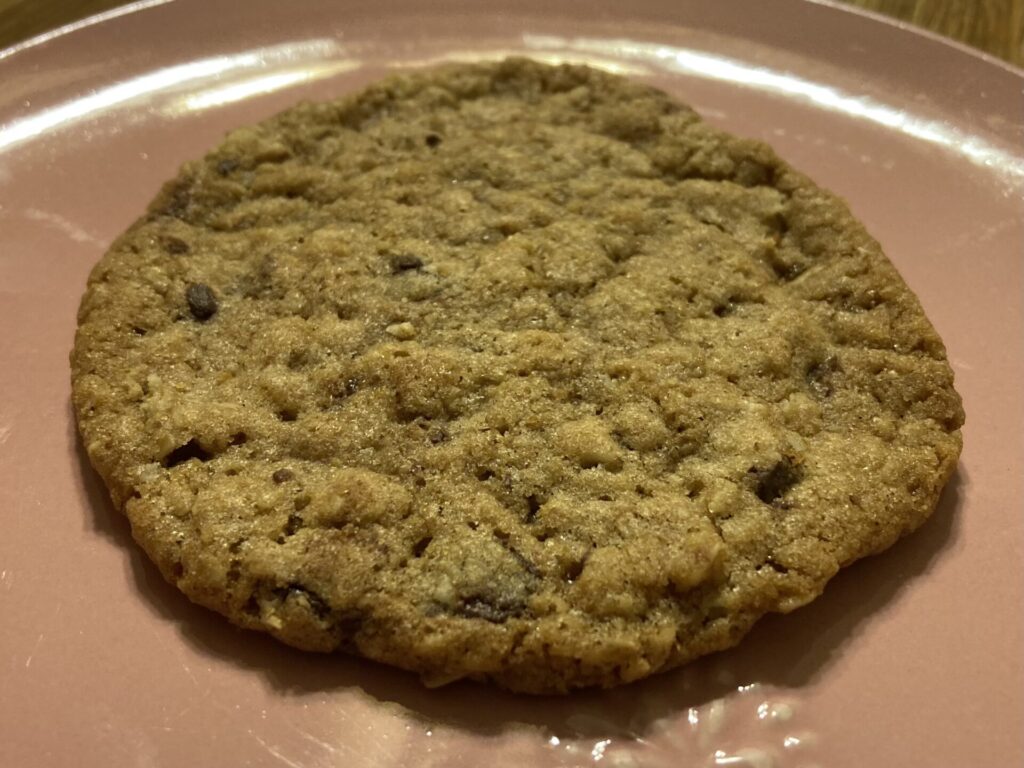 In this case, a pack of these cookies arrived at the radio station from one of my DJ friends, so I had to try this one. I was savoring it from the moment I saw the stack on a desk. Biting in, besides the balance of chocolate and oatmeal, is there buttery-ness of the overall flavor. It almost gives a sense of warmth — not temperature warmth, but that figurative warmth of delicious food. It makes you want multiples in one setting. I was wise and kept to a single cookie and to save any more for another time.
The Eau Claire Great Harvest does all their baking in the store. The main company is from Montana, but the local franchisees know how to make a loaf or a scone that has the texture we would want in a bakery. Take a look in the display at the bars (among the sweets like cookies and scones) — that's gotta be next for me.
You want a great cookie after making a great grilled cheese sandwich? Go to Great Harvest Bread Co. and buy what you need, then have yourself a tasty evening.