Maple Pecan Scone/Five & Two Cafe
Pancake-y. That's how my wife described the taste of the maple pecan scone I got the other day from the Five & Two Cafe in Eau Claire. That's a good description. That was a good scone.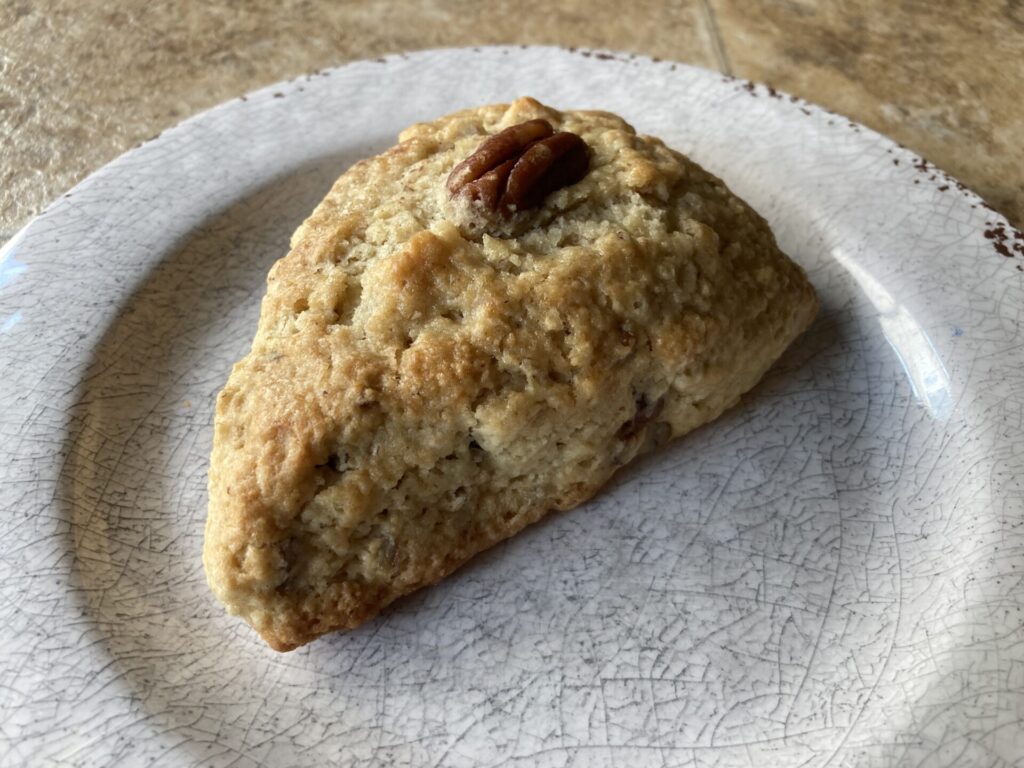 In case you think you might recognize the Five & Two Cafe, it's 'cos you've likely heard about them through Down To Earth Garden Center on Highway 93 south of I-94. They're situated right between the main garden center (my usual go-to for my admittedly-limited amount of garden work/plant care that I do) and the boutique place, and they have a lot of deliciousness on the menu, for breakfast and lunch and the like. And, the reason I went: the baked goods.
This scone had bits of pecan mixed throughout, adding a nice crunch. The flavor was best-distilled by my wife's evaluation: sort of like a pancake in the form of a scone (with the maple syrup, natch). I love myself some pancakes and syrup, so pondering this as a nutty variety of pancake made this even more delectable. The whole scone was immersed in flavor — not overwhelming, not underwhelming, just proper.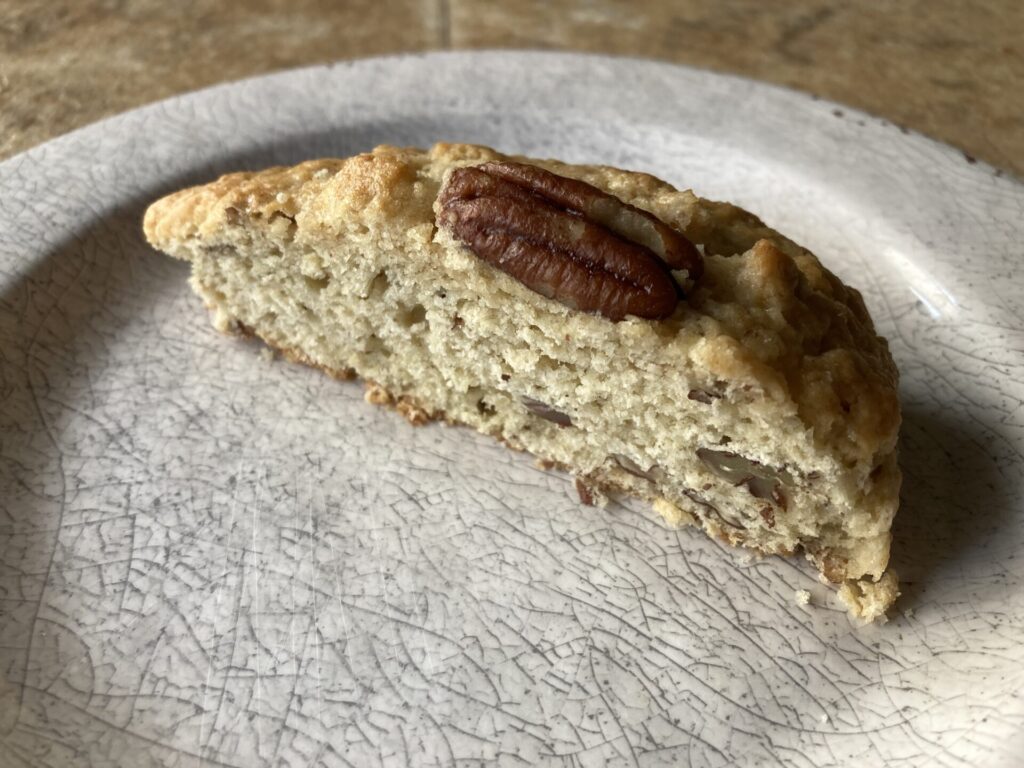 You have a lot of options on the Five & Two Cafe menu, in addition to all the options throughout the rest of Down To Earth's buildings. Even if you're like me and really just need a water basin to keep your aloe plant hydrated, make sure you leave with some nourishment of your own.